Exploring The Journey Of Cold Pressed Juices In India With Nidhi Sharma, Co-Founder Of JusDivine
"Eat your fruits and vegetables!"

"You shouldn't eat so much junk!"

"Stop watching TV and go and get some fresh air!"
Don't these sayings sound familiar? They're snippets from most of our childhoods, words of advice from parents, teachers and random, well-meaning aunties on the bus. And yet, today we barely live by those orders. After all, who has the time and inclination to load up on the required servings of fruits and vegetables each day? Who has the energy to go buy fresh produce from vegetable sellers each morning? In the face of such valid questions and concerns, most of us turn to junk and fast food instead.
However, Nidhi Sharma and Vishal Jain, the founders of the popular cold pressed juice brand JusDivine saw those questions for what they really were; excuses and decided to do something about it.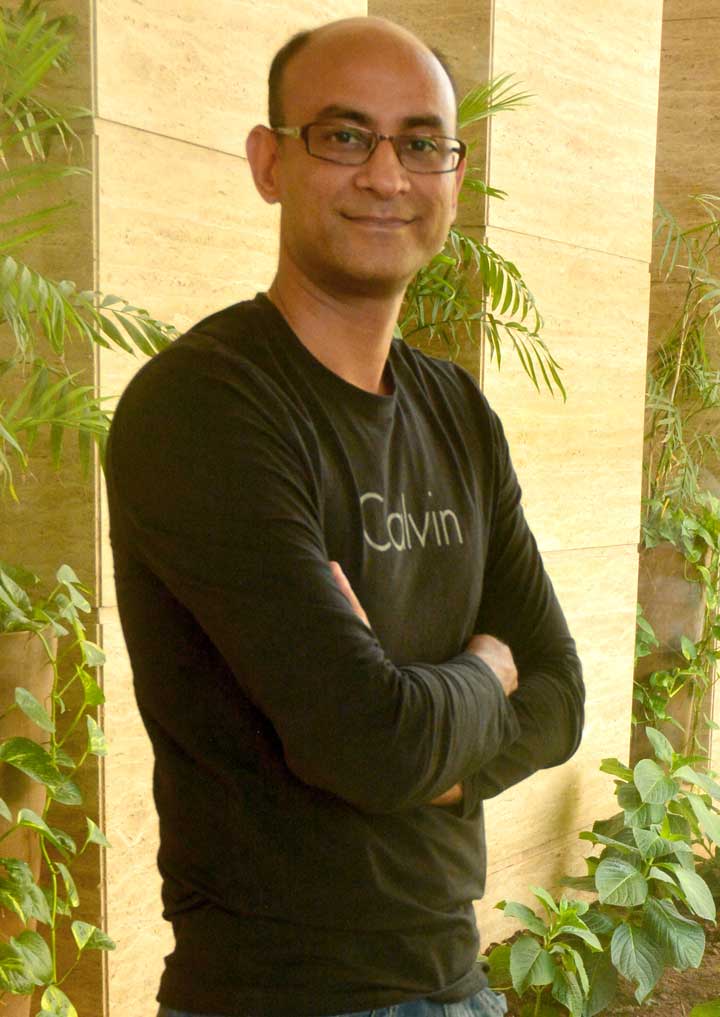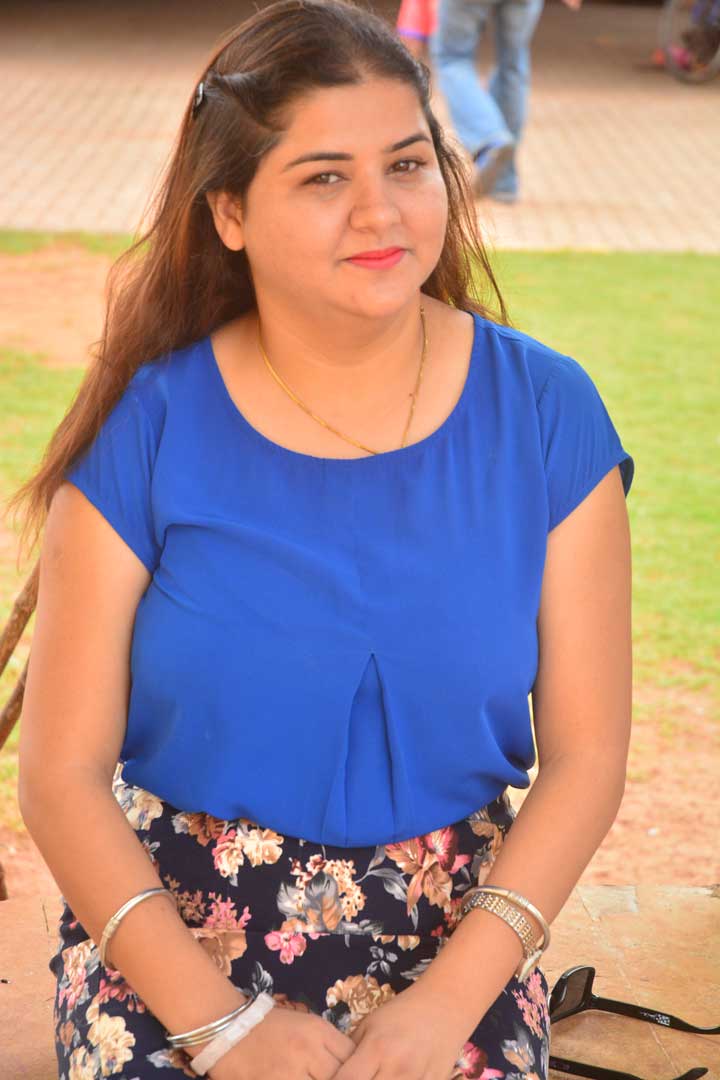 "We realized that there is a dearth of healthy food options that were also convenient," Nidhi says to us in a chat about JusDivine and Food Ideas, the company behind JusDivine. On a trip abroad, Vishal enjoyed some fresh cold pressed juices in a café and enlisted Nidhi's help to bring the concept to India. Such juices are freshly made with nourishing fruits and vegetables and allow the customers to drink down all the nutrients they need while on the go.
Why Cold Pressed?
The idea of cold pressed juices has been around for a while, but has become especially popular over the past few years thanks to celebrities advocating juice cleanses using them. Cold pressed juices are made using a special machine that extracts juices from produce without using heat that can damage the nutrients it possesses.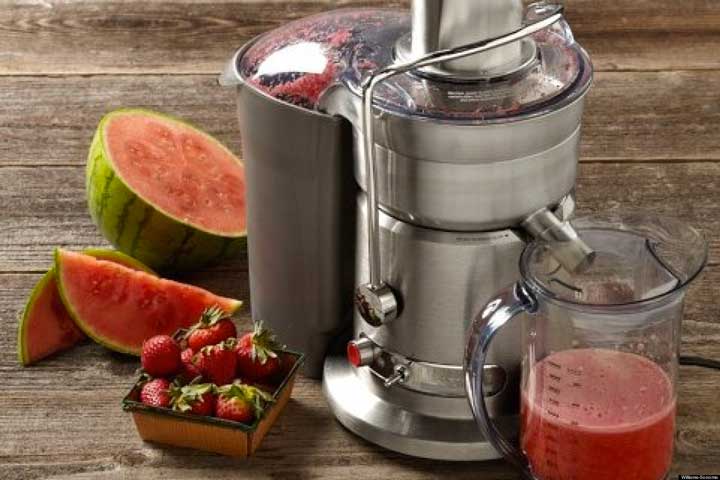 That's what makes cold pressed juices different from juices you make in your own juicer at home. Additionally, most cold pressed juices are preservative and added sugar free, making them infinitey more healthy than their tetra packaged counterparts.
JusDivine's Journey
Recognizing the benefits of cold pressed juices, Nidhi and Vishal sourced a small cold press machine from the US in the early days of JusDivine. Then, for about eight months Nidhi worked with the machine at home, testing a variety of combinations and crafting recipes to create flavors that would resonate with the Indian palate:
"Each flavor must have been made about 50 times. The prime thing on our minds was the Indian palate – we used familiar ingredients like ginger as well as exotic items in all our juices such as celery, kale and spinach, making them tasty while ensuring that they contained a good amount of nutrition," says Nidhi.
This commitment to nutrition was another major shaping factor while conceptualizing juice flavors. Having struggled with health issues herself, Nidhi has an astounding knowledge about what our bodies need to function, which she used while creating the juices
.
For instance, she tells us that "our body is built in a way that whenever you put raw stuff in it, it's able to process it better. When you put junk in your body, you add toxins to your system. One the other hand, the more alkaline you consume, the more clean your body."
"Pineapple is the most alkaline juice available on the planet; it completely alkalizes your system," she adds, confessing that the juices with pineapple such as the pineapple pomegranate celery and apple pineapple are some of her favorites. "But they're all my babies. I love all of them," she adds protectively, laughing.
Navigating The Indian Market
Meanwhile, she tells us that the mass market appears to be enjoying the juices with ingredients like nut milk, kale and wheatgrass. Indeed, Nidhi and Vishal invested a significant amount of energy in investigating the market's needs and how to introduce India to the cold pressed juice concept.
The Indian market tends to be rooted in traditional beliefs and eating patterns, which would have made a new juicing concept difficult to establish. "When we started this a few years back, there was no concept of cold pressed juices. Gradually, as the market opened we did a lot of events, social media campaigns and such – and now people better understand cold pressed juices," says Nidhi.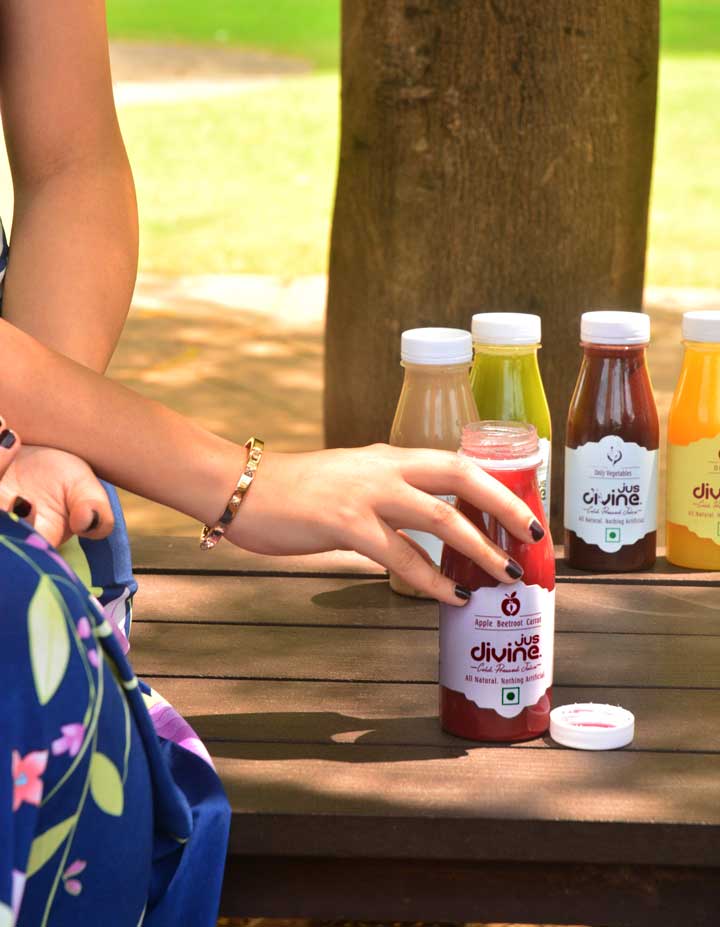 In another example of their commitment to health and to help reassure customers, JusDivine got a dietician from Hinduja Hospital on board to explain the benefits of juices and explore any concerns a customer may have, a move that we're sure went a long way in establishing the brand.
Today, many Mumbaikars are familiar with the name JusDivine; while the juices grace the shelves of many gourmet grocery stores such as FoodHall at Palladium, they are also available for order online and at specific health centered restaurants like Wok This Way.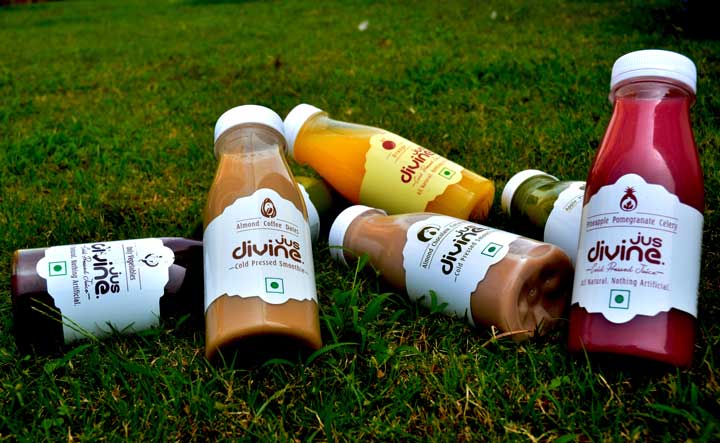 But, it doesn't end with juices, Nidhi reveals. "We want to do smoothies, soups in bottles, dry salads; everything we do would be centered around being delicious, yet healthy," she says. Indeed, in an age where Indians are becoming more susceptible to and aware of lifestyle diseases, such health centered products should be embraced with open arms.
Nidhi leaves us with a gem of a thought that sums up the need to eat healthy. "People will spend 5000 rupees on a dress, shoes and makeup, which will only be appealing on the outside. We're living in a world of consumerism, but it's very simple – if you are not ready to give your inner body the proper nutrition it needs, then nothing else will work."
Visit JusDivine's website here!