Experience The World on Your Plate at My Brunch at My Place
Sundays are now all the more grand with the revamped Sunday brunch, aptly renamed as My Brunch at My Place, Gokulam Grand Hotel and Spa Bangalore. The much beloved Sunday brunch at My Place All Day Dining is all the more warm, welcoming and loaded with a menu that is simply irresistible.
Start your brunch with a fresh salad, healthy and light. The extensive buffet spread is an amalgamation of the choicest dishes from Indian, Pan-Asian and continental cuisines. From Pasta to Paratha; Dosas to Dimsums, Noodles to Nasi Goreng, they've got the world on a plate for you to savour.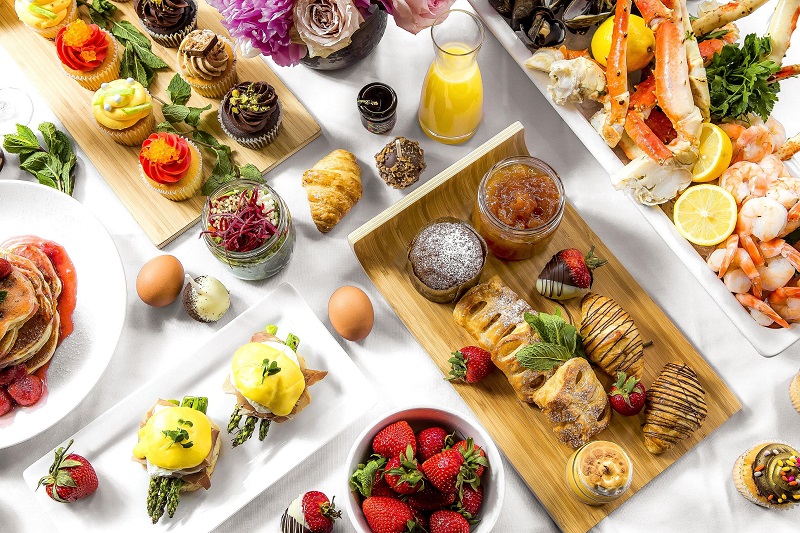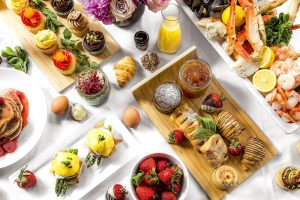 This Sunday enjoy an array of live grills with your favourite meat or seafood grilled to perfection. For desserts choose from Assorted Chocolates, Sinful Cakes, Delicious Indian Sweets and Seasonal Fruits.
Wait no more! For indulgent, extra special Sundays, head over to Gokulam Grand Hotel and Spa Bangalore.
Day: Every Sunday
Venue: My Place, Gokulam Grand Hotel & Spa
Price: Non-alcoholic Sunday Brunch (INR 1595 plus taxes)
Alcoholic Sunday Brunch (INR 2195 plus taxes)
For Reservations: Call – 080-4300-1000/ 1036