Experience The Best of Pan-Indian Cuisine At Ebony Indian Kitchen
India is home to a plethora of cultures, cuisines, and languages; each one diverse and unique in its own way. At Ebony Indian Kitchen, they celebrate the best of Pan-Indian cuisine, and have curated a menu that showcases the best of the subcontinent. After perusing the menu at Ebony Indian Kitchen, and noting down the interesting tidbits provided in the dish descriptions, we couldn't wait to try their signature dishes.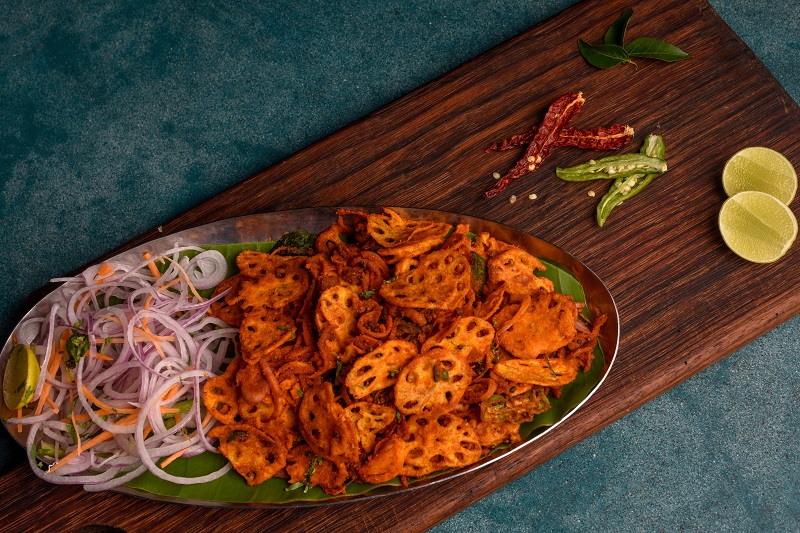 We started things off by ordering the Passion, a milkshake-esque mango and passion fruit drink that was as delicious as it was Instagrammable. For the starters, we couldn't stop munching on the Crunchy Masala Lotus Root, and we enjoyed their take on a mushroom galouti.
One of Ebony's signature dishes is the Kakori Kebab and the melt in the mouth lamb combined with an exquisite blend of spice, hit the spot. Rumour has it, that royal chefs were decreed to create this dish for a toothless king, who didn't want his lack of incisors to compromise his dining experience, and rightly so!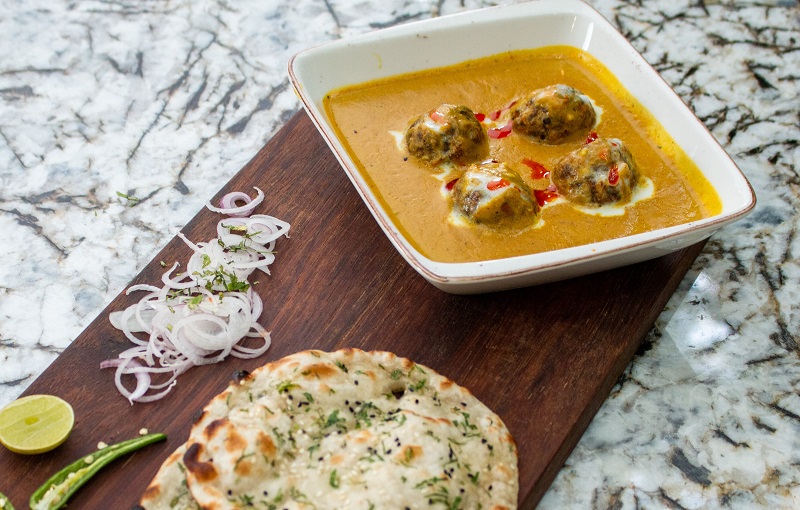 Moving on to the mains, we tried the Surti Malai Kofta – we loved the richness of the curry and the subtlety of the spice – the perfect option for vegetarians. Another popular item on the menu is the Nalli ka Salan, slow-cooked lamb shanks with the meat falling off the bone. However, our favourite main was Mrs. Palekar's Saraswat Brahmin Prawn Curry. The recipe was passed down by the owners family, and you can taste the Konkan influence in every bite.
We ended our meal with the Tender Coconut Souffle, a throwback to old school desserts, and the Qubani ka Trifle which was quite a unique take on the traditional apricot dish. If you're looking to take a bite out of Bangalore's culinary history, and experience Pan-Indian cuisine through recipes that have been refined, and perfected, then a visit to Ebony Indian Kitchen is definitely in order!