Experience the Tastes of Southeast Asia at Tuk Tuk Asia
Nestled away on a street off of TTK Road, Tuk Tuk Asia is the newest addition to the Alwarpet food journey. Set in the same space as the Cupcakes Amore, Tuk Tuk Asia follows a trend that isn't often found in India. The menu is currently very limited, but they have plans to expand and add more dishes. They also have very specific dishes for days of the week, including Singapore Pepper/Chilli Crab on Sundays. If you visit sometime starting this week, you'll be treated to their new menu which will include claypot rice, Tom Yum soup and so much more.
Kopitiam is a traditional coffee shop found in Southeast Asian countries like Singapore and Malaysia where they serve coffee, tea and accompaniments. But over the years, kopitiams have become a staple of these countries, functioning like food courts with multiple stalls serving different kinds of food. Malay and Indonesian food are already popular in Indian restaurants, but eating authentic Singaporean food and the kind of food you find in a kopitiam still hasn't happened.
That's where Chef Shivajee comes in. He comes from a family of chefs and even worked as a chef for almost 30 years in Singapore where he lived till very recently. And when he moved to Chennai, he brought with him the kind of food we haven't been treated to yet. Lots of Southeast Asian food has similar flavours to what Indian food has – spices, coconut milk, curry leaves – so introducing this cuisine into the market isn't very hard.
Here's what we had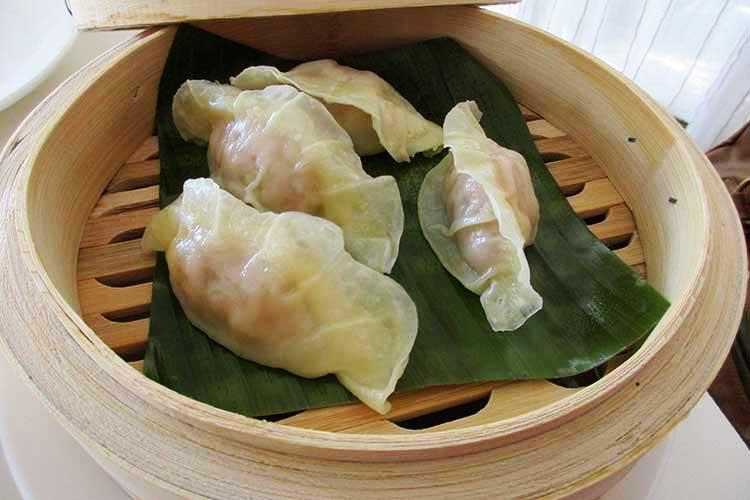 In a country that loves momos, it's quite rare that dim sums make an appearance, but they are very similar in their cooking style and presentation. Dim sum, however, comes in very many varieites and different shapes and sizes. These chicken dim sums were delicious and flavourful and fresh off the stove.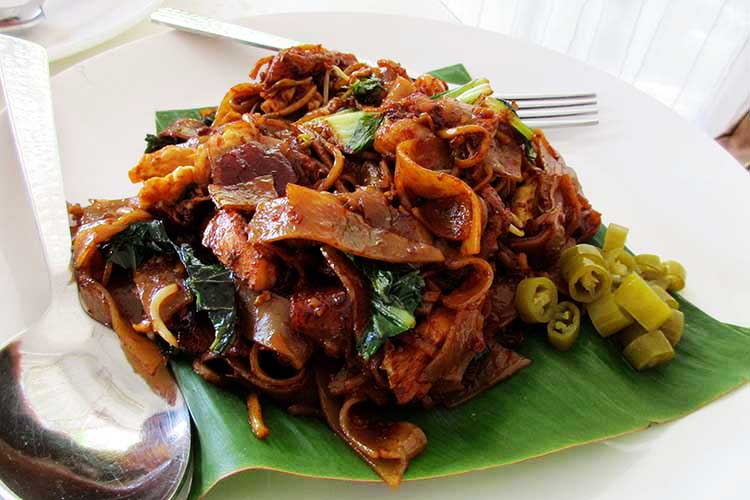 Char kway teow which literally translates to "stir-fried ricecake strips" is very popular noodle dish in Singapore and Mayalsia. Made from flat noodles, it's stir-fried in dark soy sauce, vegetables and meat of your choice. Even without breaking it down like this, you can tell that it's a delicious dish.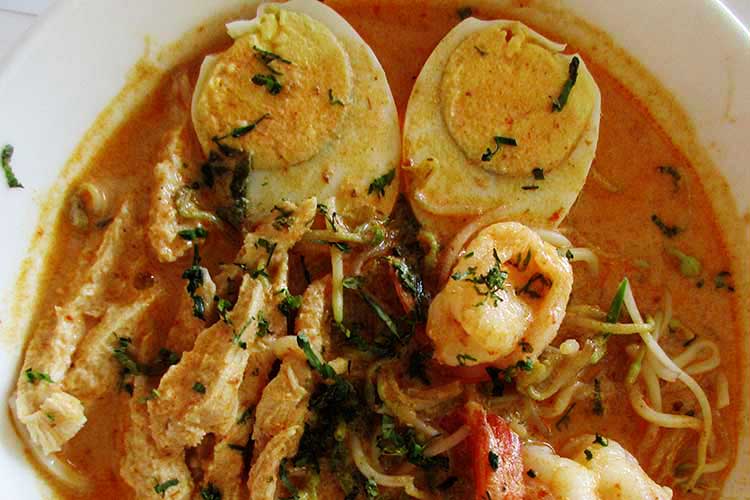 When you mix noodles with soup, egg and shrimp you really can't go wrong, making this laksa a great meal. It's meant for one and you really should use chopsticks to make the most of it. It's popular in the Peranakan cuisine, which is a combination of Chinese and Malay food and if you haven't tried it yet, you should now.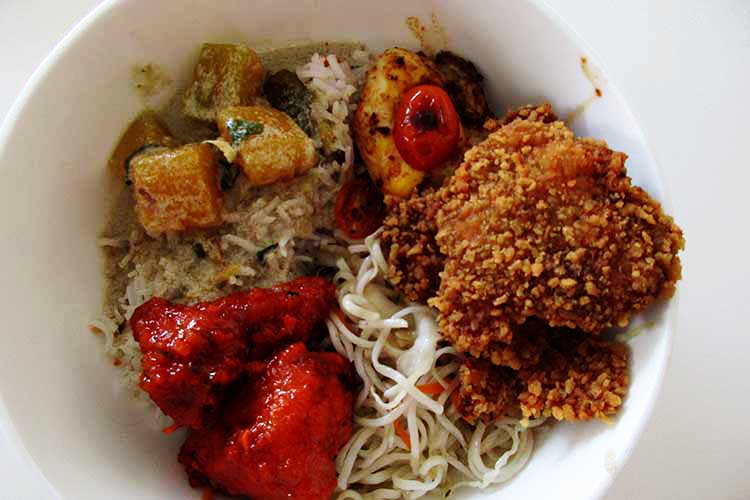 The bain marie counter was something new for us. You can fill up a bowl with as much as you want, depending on the combo you take. The bain marie concept is popular with the office crowds where they can pick what they want, get it all packed into a box and delivered to their work place. Here's what the bain marie board looks like: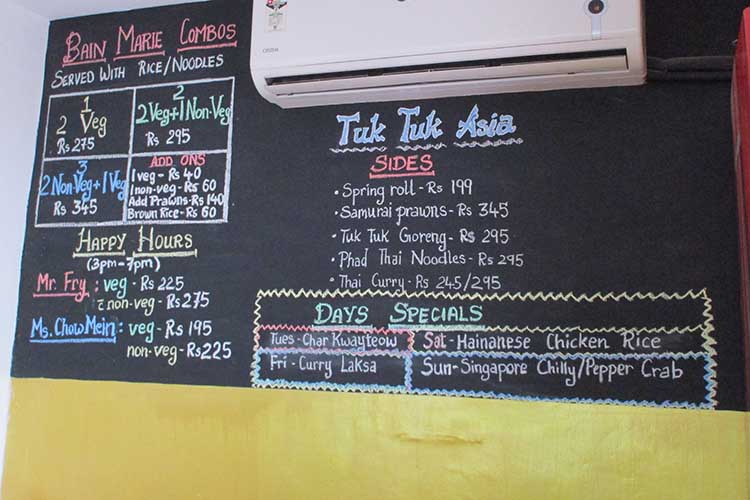 Bonus: Because it's located in the same cafe as Cupcakes Amore, treat yourself to their delicious creations. Maybe a Banana Split or even the Lemon Cheesecake. Trust us, you'll want to try it.