Experience a Healthy Vegetarian Delight at Jerry's Den
We've been to spas and we've been to restaurants, but have you ever been to a restaurant-spa combination under one roof? Jerry's Den provides you with just that. Opened by Ms. Kala Pillai and food stylist and chef Ms. Neelima Sriram in February of this year, this quaint little café on Eldam's Road is a treat for vegetarians.
Healthy food options are few and far between, but Jerry's Den serves delicious food that is also nutritious and different from what you're used to. Whether it's their pastas or the sandwiches, it's a dish you're familiar with, but it also has a twist. And that's not all, great vegetarian food that isn't South Indian or North India is also quite rare, but Jerry's Den has managed to incorporate all of that under one roof.
Located on Eldam's Road, this café is small and perfect for a large group of friends, or couples. Surrounded by glass, one wall of this café has a broken Blue China effect on the wallpaper giving it a very homely and comfortable feel. And if you're looking for a relaxing spa treatment before your meal, this is the spot for you.
We visited the café earlier this week and were treated to something special. Here's what we had to eat.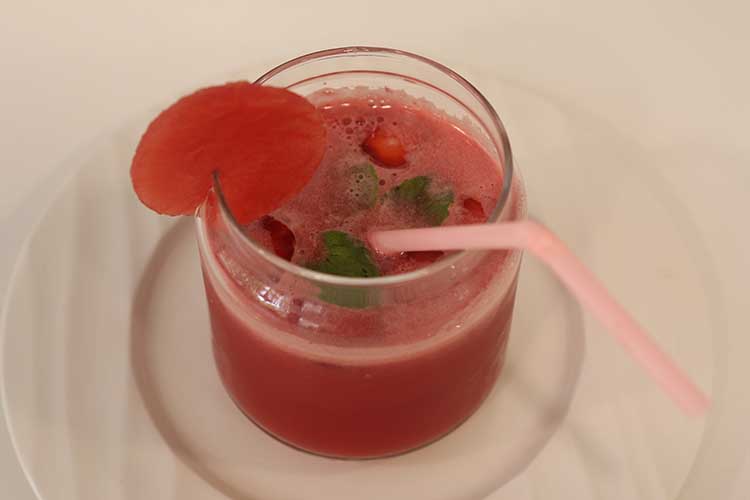 There isn't a better way to beat the heat than to sip on a thick watermelon juice that is cold and refreshing. One of the healthiest fruits for the summer, this watermelon juice hit the right spot, helping us relax after a hot drive.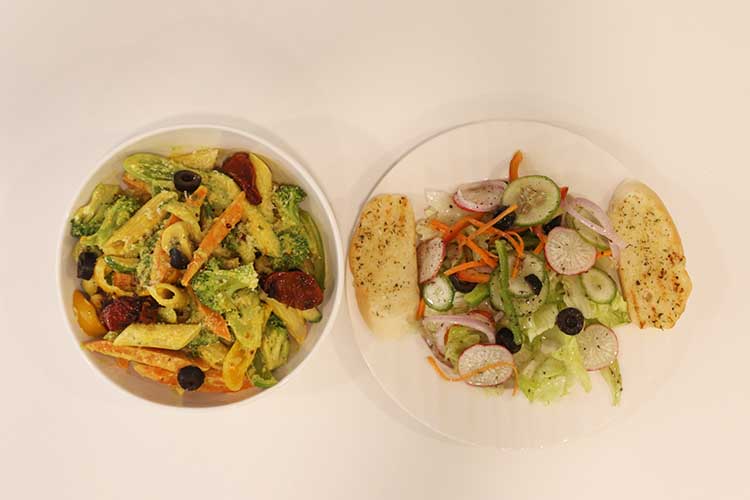 Drizzled with lime juice, the salad was quite filling! A combination of lettuce, radish, onions, cucumber, black olives and some carrots, this is a perfect salad for the summer. Coupled with slices of garlic bread, it makes a great starter.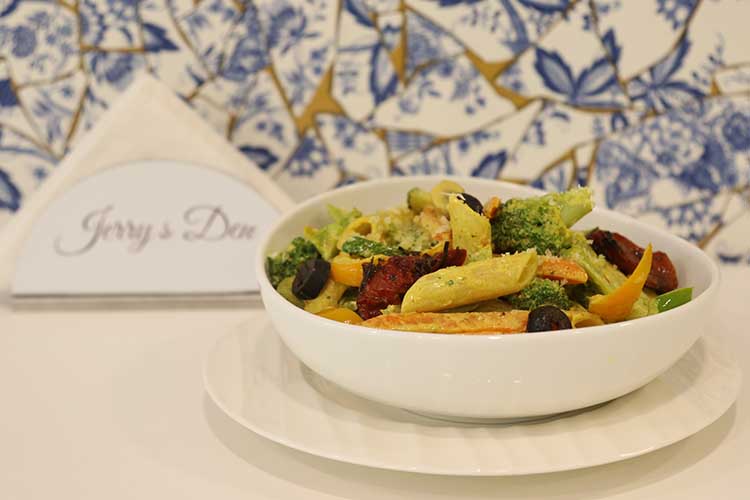 This was a really interesting dish where the pasta is mixed with curry to give it a slightly Indian and slightly Thai flavor. With broccoli, sundried tomatoes, carrots and capsicum, it's a full dish. But it's not too heavy and just the right dish after a salad.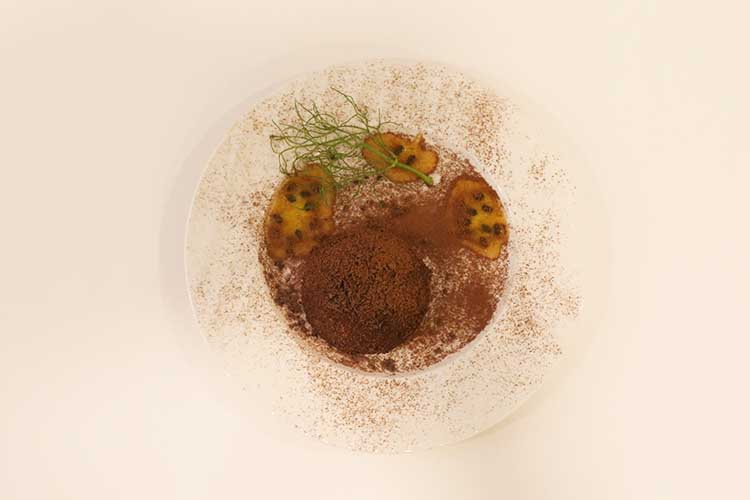 Despite what people might say about vegetarian desserts, Jerry's Den will surprise you. We ordered a chocolate passion mousse served with passion fruit sauce and a praline crumble. Your spoon sinks into the mousse and it tastes just as delicious as it looks. This is a great end to a healthy and tasty meal.
On Saturday, May 7th, Jerry's Den will be hosting a Food Photography and Food Styling workshop, conducted by Chef Neelima Sriram and Photography Sukil Tarnas. You can get more information on their Facebook page.
Sign up for the HungryForever Socialite Card and you will be eligible for various offers from Jerry's Den. You can find more information about the offers here.
Jerry's Den is located at 107 Eldam's Road, Vishnoo Rajeshwara Rao Residency, Teynampet, above Toni & Guy Essensuals.