If everyone in Chennai donated ___ to fight hunger
[dropcap]I[/dropcap]t is only when you're stuck in a traffic jam, or you're trying to get onto a crowded train or a bus that you understand the sheer number of Chennai's massive population.
There are 8 million residents in our metro city, ranking it sixth in population out of all the states in India.
And 8.7% of the population is below the poverty line.
Hunger and malnutrition are crippling the poor of the society. There are no lack of complaints when it comes to pointing fingers at the Government. We may feel sad or sympathetic, but our sentiments are not reflected in actions.
We have the Power. Us. Right here, right now.
So, here's a thought.
What if-?
Each person in Chennai donates half a kilogram of rice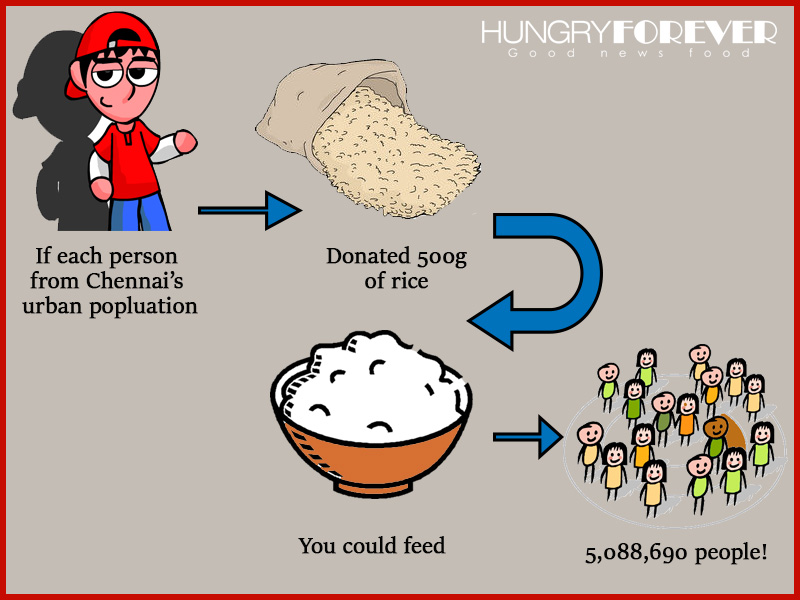 Each person from Chennai donates just 2 Rupees each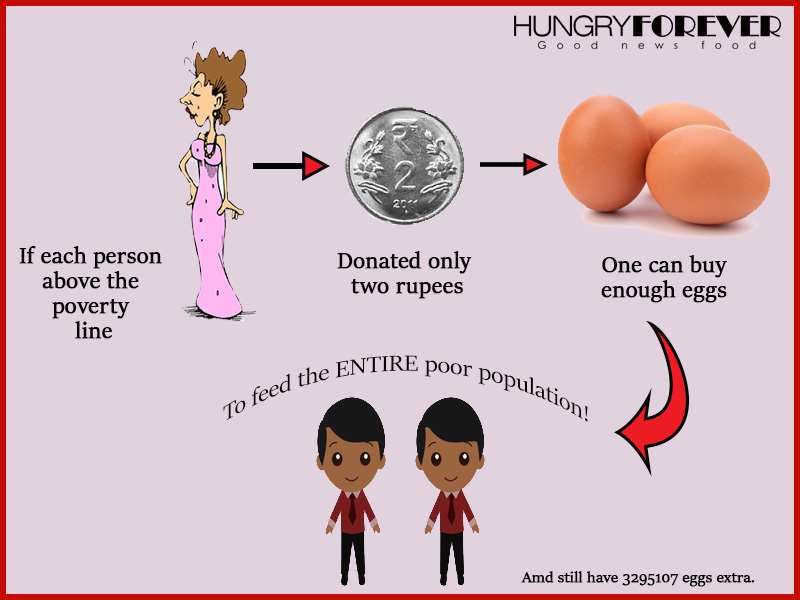 Each person from Chennai contributes 500 ml of oil for this cause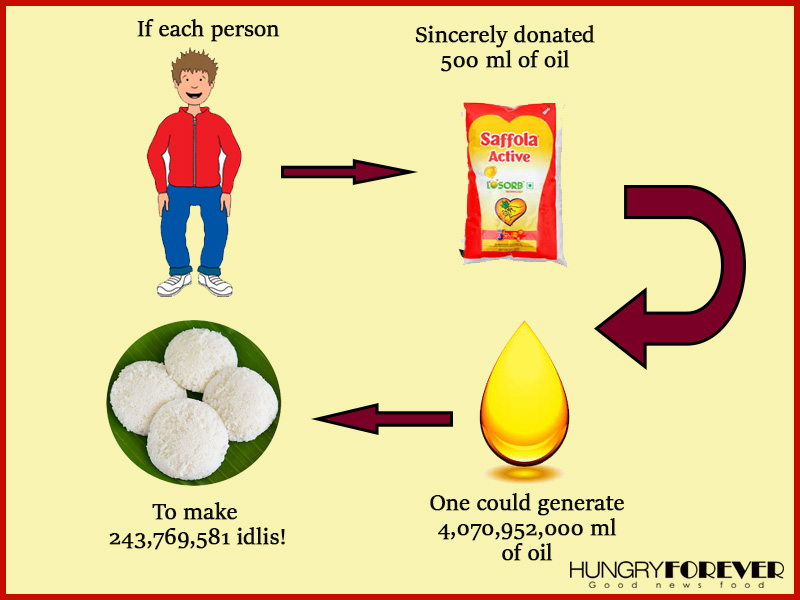 Each person in Chennai gives 250 ml of milk for the poor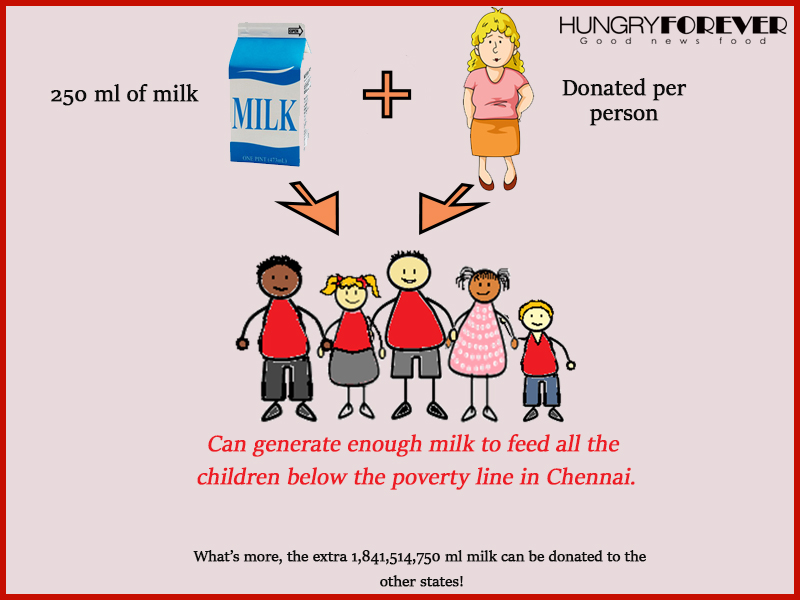 It's not just an expression, EVERY person can make a difference. Now you know how.