Enjoy The Flavours Of The Levantine Cuisine At Sheraton Grand In Bengaluru
The flavours of the Middle East comes to Bengaluru with an exclusive date with Middle Eastern cuisine at the Levantine Food Festival at Sheraton Grand Bangalore. A wide variety of flavours is bound to take you on a trip to experience a cuisine which evolved over centuries and has made a distinct presence in the world's palette.
Flavours of the Middle East
Sheraton Grand will play host to the extravagant food festival and the dishes on the menu is delicately prepared with authentic and traditional flavours that encompasses the Levantine cuisine by Chef Mustafa Abu from Sheraton Amman Al Nabil Hotel in Jordan. The menu will comprise of many dishes that brings out the true essence of the Levantine cuisine, such as Karajan e Kebab, Saffron marinade lobster, Shish Kebab, Vegetable tagine with olive and parsely cocos cocos.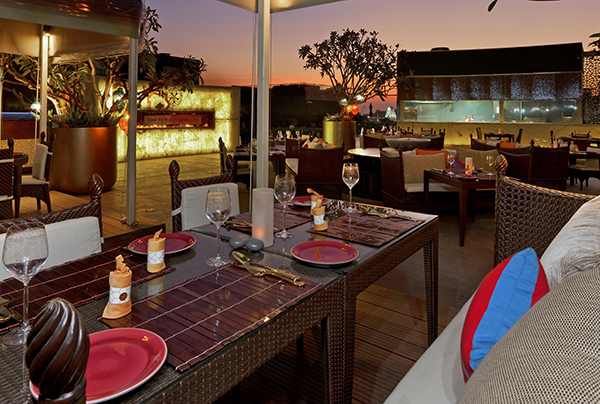 The Deets
The Levantine Food Festival will enthral your senses from March 4th to March 13th at the Persian Terrace in Sheraton Grand Hotel at Brigade Gateway. You can enjoy a wide varitey of the dishes from the set menu from 6:30pm to 11:30pm. The price of the set menu for the Levantine Food Festival is INR 2,500 for Non Vegetarian and Rs. 2000 for Vegetarian.