Enjoy Sunday Brunching At Kiyan, The Roseate, New Delhi
Savour sample champagne and a gastronomical brunch buffet spread combined with relaxed and soothing music in the midst of nature. The Roseate New Delhi introduces the Sunday Brunch, an array of delectable cuisines including live Continental, Indian, Pizza and Pasta stations at its all-day-dining restaurant, Kiyan. Starting December 9th, 2018, visit the restaurant to experience a culinary journey along with relaxing music to set the tone.
The Brunch will include an extended buffet of appetizers, main course and desserts along with free-flowing alcohol. The non-alcoholic brunch is priced at INR 3000/++. The Sparkling brunch is priced at INR 4000/++ which will include sparkling brew and the Champagne brunch is priced at INR 5000/++
But there's more to it, Kiyan is offering special brunch options for your little ones under 12 years at INR 1500/++
So, get ready to immerse yourself in a plethora of flavours this winter. Reservations can be made by contacting the hotel directly at +91 11 33552200 or kiyan@roseatehotels.com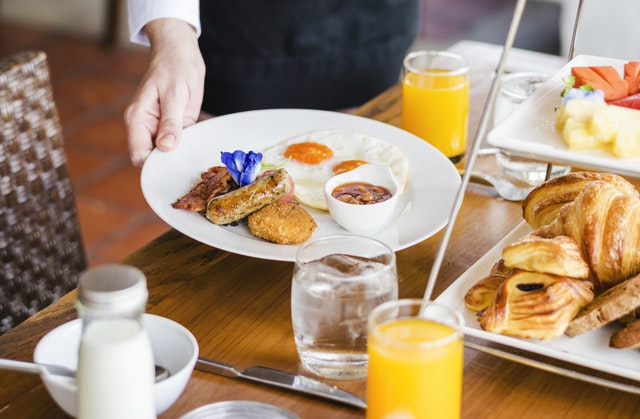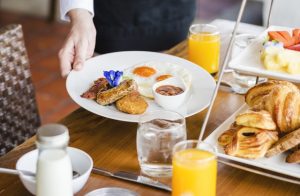 Venue – Kiyan, The Roseate New Delhi
Date – Every Sunday
Time – 12:00 noon- 4:00 pm
Price – Starting INR 3000++ (non- alcoholic) and INR 4000++ plus taxes (alcoholic) per person
THE ROSEATE, NEW DELHI
The Roseate, New Delhi as its name suggests birds with partly pink plumage. With nature being the focal point, The Roseate has translated this vision into reality. Designed by Khun Lek Bunnag, The Roseate, New Delhi prides itself on award-winning architecture combined with a warm ambience, an exotic location and top-notch services. The uber-luxurious property is spread across eight acres of land, with well-landscaped gardens featuring refreshing greenery and tranquil waterways shimmering with clear water. A sculpted landscape, The Roseate, New Delhi unfolds its myriad shapes and moods languorously. Inspired by the five elements, the dial, the soothing temple bells, the extended water bodies, the mediate calm all in perfect sync to enhance your well-being and comfort and transport you into a world of blissful serenity.