Enjoy A Romantic Getaway To Mahabaleshwar This Valentine's Day
The hullabaloo of the city life and commute can take a toll on your love life which is why this Valentine's Day, you can rejuvenate with your significant other. Enjoy the mystical views of the Sahyadris as the comfort and hospitality of Le Meridien at Mahabaleshwar helps you rekindle the romance.
Tell Me More
https://www.instagram.com/p/Be0rU0pH3Xs/?taken-by=lmmahabaleshwar
Always dreamed of a lovely, romantic dinner at a fire place? Look no further because Le Meridien, Mahabaleshwar offers you just that along with a five course handcrafted meal. Stargazing in Mumbai is a tad impossible which is why you can also opt for their starlit dinner option that comes along with a lovely four course menu.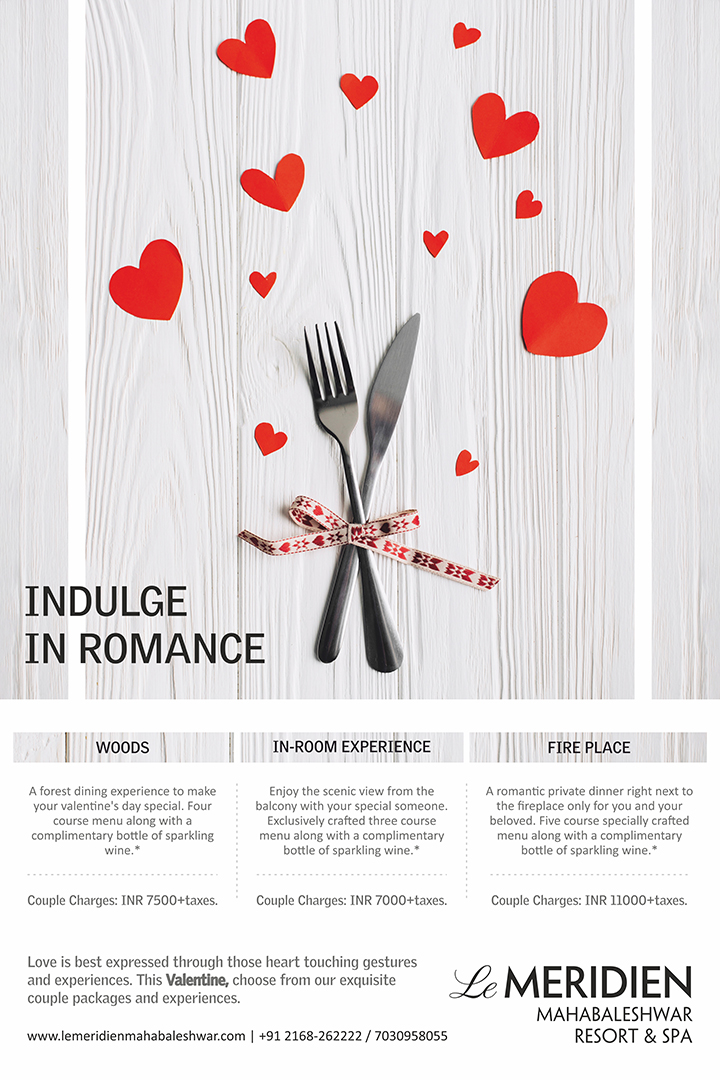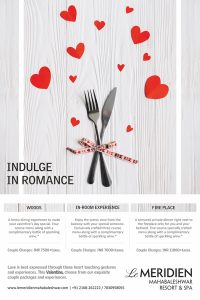 If all you want around is the tranquillity of nature so that you can engage in a conversation in the privacy of your room, Le Meridien makes it all possible and offers you an exquisite three course meal here as well. To enhance your romantic experience you can indulge in a rejuvenating spa before dinner to wear off the routine life and enjoy a strawberry sugar scrub massage, a bath infused with floral scents along with a bowl of fresh cream and strawberries.
Sounds heavenly, doesn't it? So go ahead and pamper yourselves and celebrate Valentine's Day in serenity that you both will enjoy.
Location: 211 / 212 Mahabaleshwar – Medha Road, Mahabaleshwar, Maharashtra