Enjoy A Gastronomical Journey From Both Sides of Punjab at Spice Terrace
Food can be a way to transcend boundaries and experience the world in a way you've never seen before. At Spice Terrace, 'Four Hands' have come together to showcase the flavors of undivided Punjab. Chef Ishant Khanna and Chef Sherry Malhotra have curated a culinary masterpiece that you won't want to miss.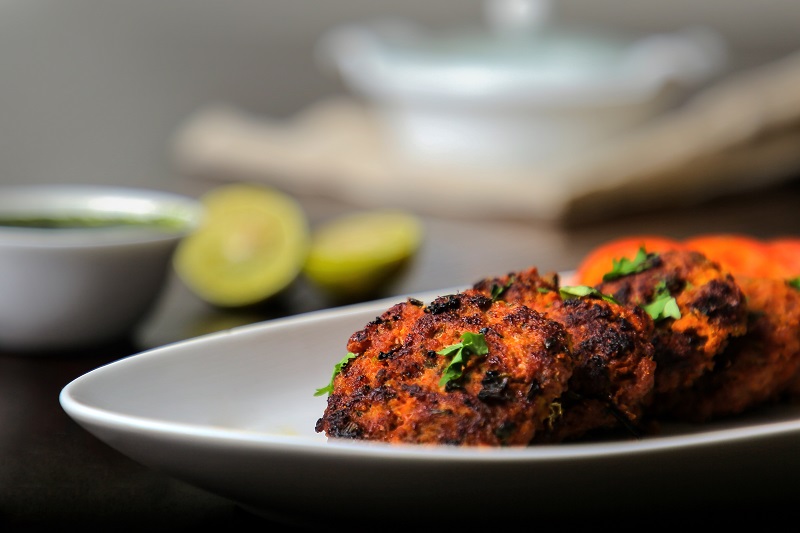 We started our meal with an assortment of starters that gave us a glimpse of what was in store for us. A hit with everyone was the Kute lal Mirch ka Jhinga – massive tiger prawns marinated with chili and yoghurt, a classic combination – and a must-try! Another interesting dish we tried was the Chapli Kebab, lamb patties created with Chef Sherry Malhotra's secret mix of home-ground spices, and nuts which added another brilliant textural touch! On the vegetarian side of things, the Teh te teh kebab – paneer stuffed with a mix of spiced prunes, was a game changer!
Moving on to the mains, we opted for an assortment of breads like Amritsari Kulcha, the special Makki di Roti, and Khasta Roti. Since we wanted to mix and match, we had a combination of vegetarian and non-vegetarian options. Again, the paneer did not disappoint, the Paneer Khurchan was one of our favorites, and made a convert out of this meat lover!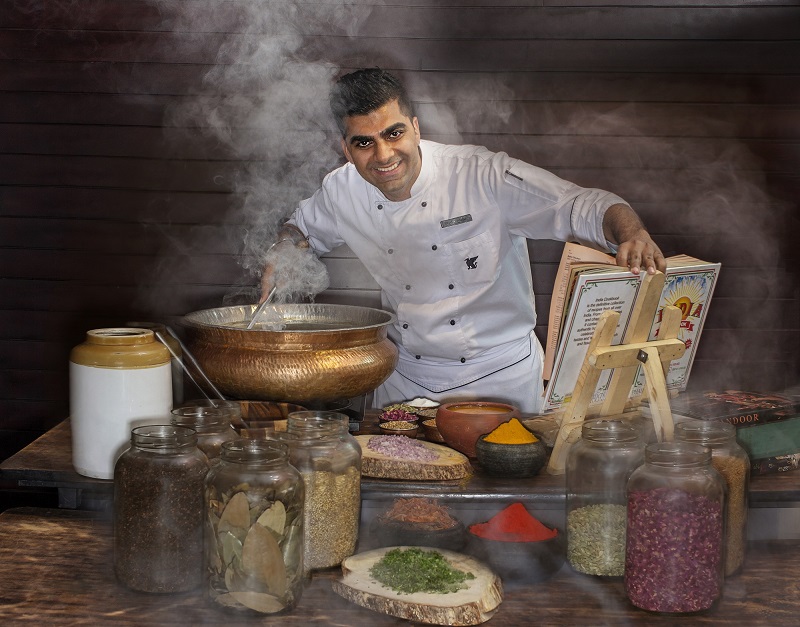 With Bangalore's weather being as glorious as it has been, we couldn't resist having the Sarson da Saag, if you're feeling a bit homesick for Punjabi food we'd definitely recommend coming over to Spice Terrace to try it. The Shalgam Gosht was cooked to perfection, with the tender meat falling straight off the bone, and paired gloriously with the Lamb Korma Pulao.
We ended our meal with the Mawa Fruit Rabri and Gajar Halwa – we loved the richness of the gajar halwa – one of the best we've had in the city, and the freshness the fruits brought to the rabri.
If you're looking to go beyond Butter Chicken and Lassi when it comes to Punjabi Food, you must head to Spice Terrace this September.
Where: Spice Terrace, JW Marriott Hotel Bengaluru
Date: 4th – 14th September
Time: 7.00pm – 11.00pm
For Reservations call: 08884494036