Eco-friendly Ganesha: Chocolate Ganesha
All the Indian festivals are celebrated with fun and frolic. They are celebrated with colour, light, sound and the best of all food. Each and every festival has different food preparations: a variety of sweet and savoury dishes. The foodie inside me waits for the Indian festival so that she can feast over the tasty delicacies, and mouth-watering sweets. (Are you sure that they not called feastivals?)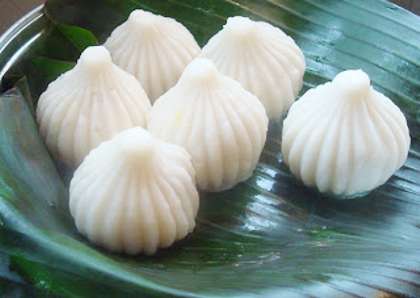 Ganesh Utsav, is one such festival that is celebrated across the country in great pomp and show. This is a festival when the elephant-headed God, visits and stays with us. He is also known for His sweet tooth with boondi laddoo and modak as his special favourites. Lord Ganesha's clay idols are installed in houses and pandals and are worshipped for 10 days. On the 10th day, the clay idols are immersed in water bodies, bidding Lord Ganesha adieu hoping that He would visit us next year too.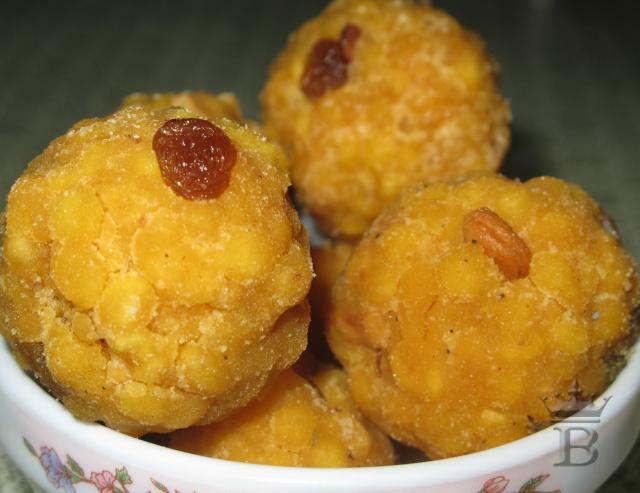 Last year, I visited Aksa beach with my friend, a couple days after the Ganpati visarjan, where we saw half-broken, half-dissolved clay idols of Lord Ganesha, laying helplessly on the beach, carried by the huge sea waves. The site was heart-wrenching. It was heart-breaking to see the God of intelligence and wisdom, with those huge blue eyes, full of content, the one who takes away all our troubles (vighna) with Himself, laying there in such a sorry state.
It's been a while since people are trying to bring home eco-friendly Ganesh idols, made out of natural clay (shadu maati), paper mache, etc. Some people also bought fiber or metallic idols and re-installed them year after year, to ensure lesser water pollution.
The most eco-friendly Ganesha I ever heard of was a chocolate Ganesha (don't rub your eyes, you read it right, it's chocolate Ganesha and not chocolate ganache) Yesterday, my mother sent me an image of a lady holding a huge Lord Ganesha idol made out of chocolate. Later I came to know about this good lady named Rintu Kalyani Rathod. She made this 38 inches tall Ganesha idol out of 35 kgs of chocolate spending 50 long hours. In her own words "The world knows Him as Chocolate Ganesha, but I know it's not just chocolate, he is born out of my soul."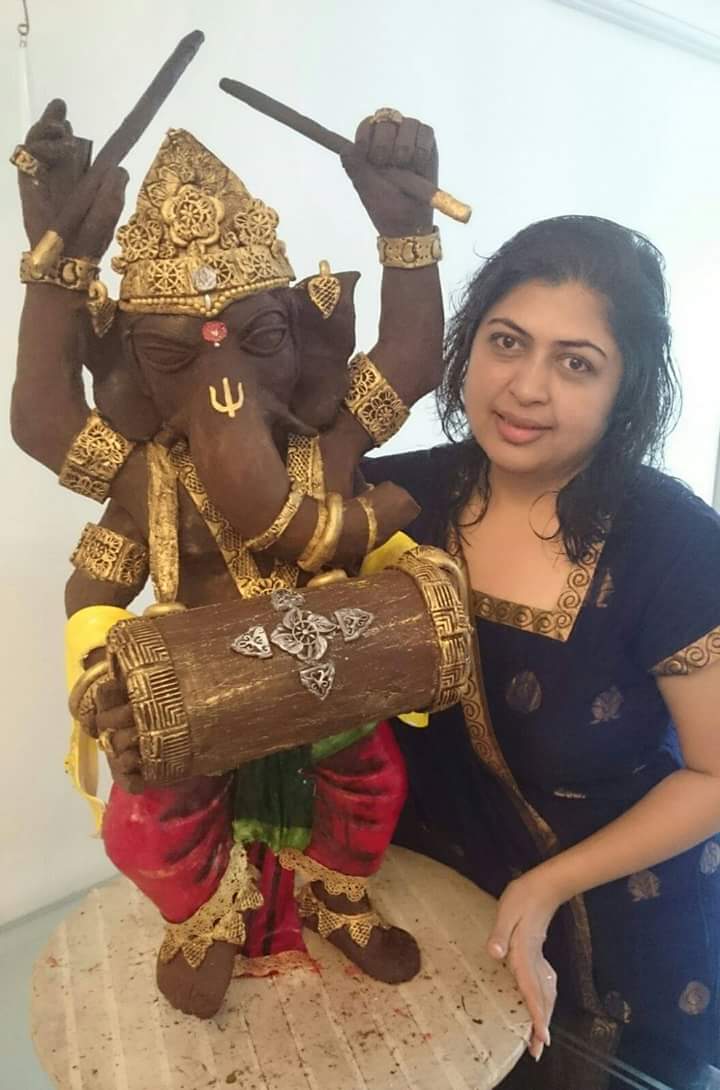 Ms. Rintu Kalyani Rathod immerses the chocolate idol in milk, instead of water, for visarjan, converting Him into chocolate milk and distributes it among underprivileged kids, who consume it as prasad. "Real visarjan is done by bringing smiles on the faces of little kids, not by polluting our waters" says Ms. Rathod. "Hope to distribute prasad to many more people this time, so Bappa can stay in them forever. After all, Bappa's favourite place to reside is inside us, nowhere else" she adds further.
This wonderful lady from Rajkot, currently residing in Mumbai made a 20 kgs, 32 inches tall chocolate Ganesh idol, last year when 1100 people took it as prasad. She hopes to distribute the prasad to many more people this year.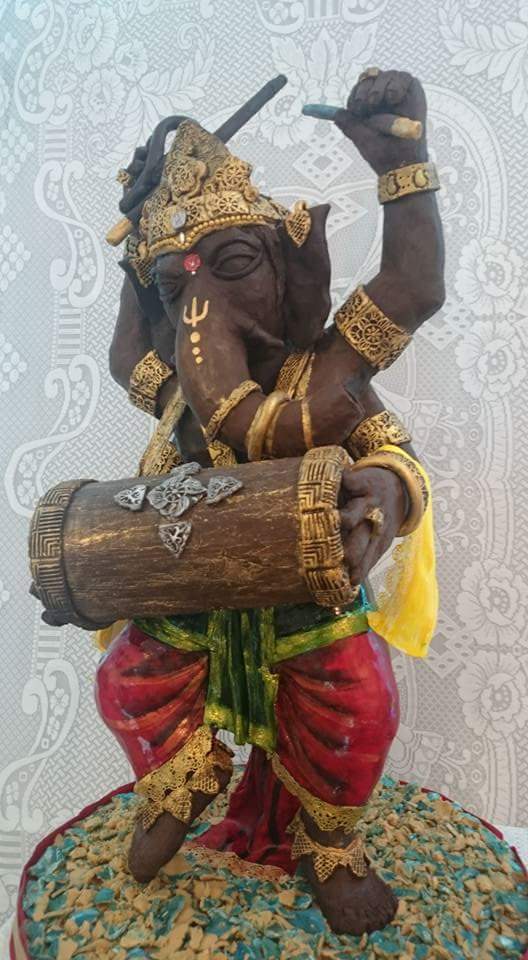 While some people are questioning the sanctity of chocolate Ganesha, I fully support Ms. Rathod. The idols used in Ganesh Utsav are made out of clay, which represents everything in the world is perishable and is later immersed in water. This cycle is meant to represent the cycle of creation and dissolution in Nature. The chocolate idol is perishable and is later immersed in milk, representing the same cycle. And for the concerns about consuming God, don't we say that God is present in each and every particle that exists in the universe. In that case, aren't you consuming Him in the form of that modak you are about to savour?