Eat Almonds, Walnuts and Hazelnuts For A Happy, Healthy Heart  
You're never too young to start thinking about heart health. A new study, conducted by Stanford University researchers has found that one way to be kind toward your heart is to up your consumption of tree nuts.
What Are Tree Nuts?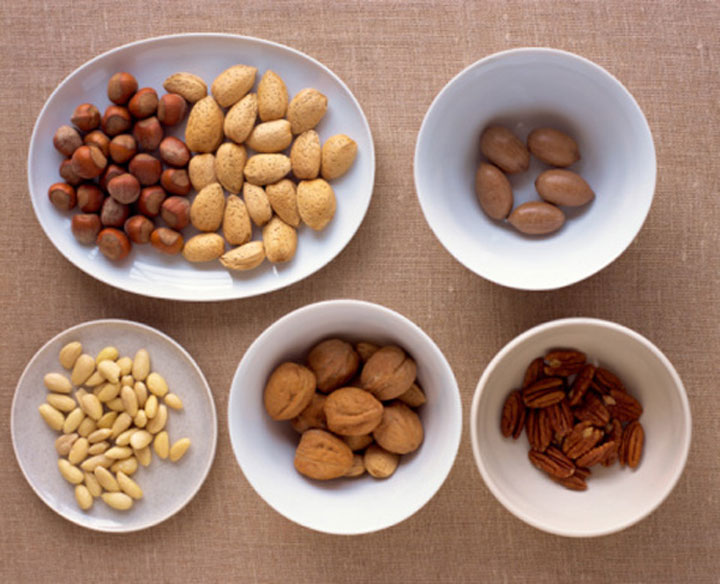 Tree nuts are (surprise, surprise) any nuts that come from trees including almonds, walnuts, Brazil nuts, cashew nuts, chestnuts, hazelnuts, pistachios and pine nuts.
The Study
The researchers at Stanford University conducted a comprehensive analysis on blood lipids, lipoproteins, blood pressure and inflammation of people over 18 with no previous heart problems. The findings showed that the tree nuts reduced cholesterol, APoB and triglycerides; in ratios that lead to better health.
The researchers suggest that people should eat a specified amount of tree nuts each day to strengthen their hearts. "Just one and half ounce of nuts per day (about 1/3 cup) can provide many of the important vitamins, minerals and energy we need throughout the day," said Maureen Ternus, Executive Director of the International Tree Nut Council Nutrition Research & Education Foundation (INC NREF). Want to incorporate nuts seamlessly into your diet? Try these recipes.
Apple Waldorf Salad
https://www.youtube.com/watch?v=5Y-hh_iGsS4
Combine apples and as many tree nuts as you'd like in this delicious salad!
Chocolate Hazelnut Biscotti Recipe
Hazelnuts and chocolate meet to make these crunchy snacks.
Pistachio Fudge Recipe
This sweet recipe would make the perfect dessert!