Easy Icing Tips For Cupcakes
Making cupcakes is a whole lot of fun and there are recipes available for any flavour combination your heart desires. But when it comes to icing or frosting the cupcakes, we all get a little intimidated. It is actually not  very complicated and if you have the patience and the interest to practice a few times, you too can create pretty cupcakes of any design.  We have compiled some tips that will help you along with your attempt. After all it is always important to get the basics right for anything. Check out these easy icing tips and work your way towards the perfect cupcake.
Icing
Before you begin your attempts , you should know what kind of icing to use. Buttercream is the most commonly used and for good reason. It is one of the easiest to make and is easy to work with. Royal Icing is another option that works really well but this one tends to melt pretty fast , so you have to work fast.
Consistency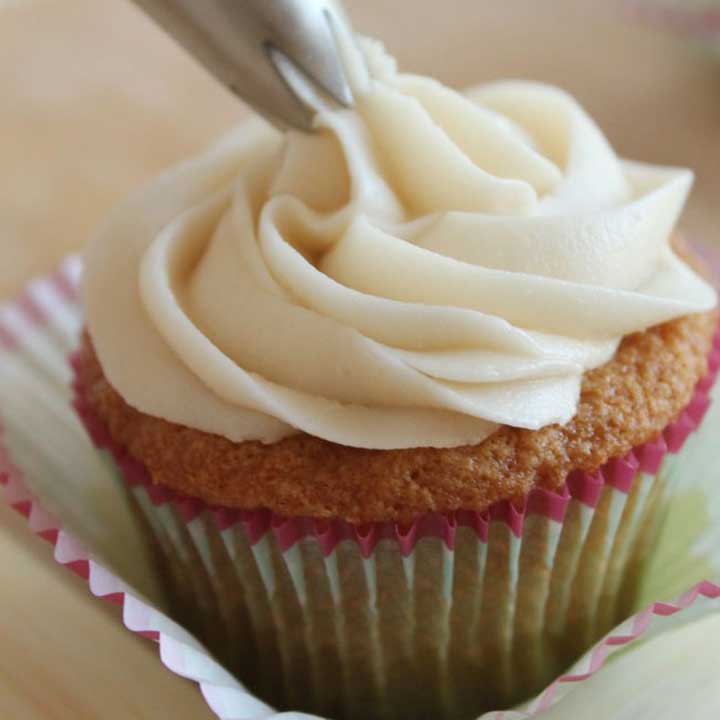 With any icing, it's important to pay close attention to consistency. your frosting needs to be stiff and able to hold its shape. When you mix, take a spatula and pull it through the frosting to form some stiff peaks. If the peaks hold without falling over, the frosting is probably thick enough to pipe. Fix too-thin frosting by mixing in more powdered sugar a bit at a time. When you pipe a line in between your fingers, the line should not break or be too wet.
Tips and Shapes
There are a whole lot of shapes and tips for decorating cupcakes available and it can get a bit confusing as to which one gives what shape. Images and videos on the internet help a lot. We do suggest however that you need four kinds of tips on hand with you always as these will never fail you. The open star, closed star, french tip and the round tip.
Piping Bag
Filling and holding the piping bag without  making a mess may seem like a difficult job, but just use a tall glass to place the bag in with the tip and fold the bag over the sides of the glass so that the icing falls right in. Once you get all the icing in, twist the top tightly and secure it with a clip or rubber band. Gently squeeze the bag from end to end so that there are no air bubbles. Hold the bag on the top with one hand for squeezing and guide it using the other  hand kept gently near the nozzle.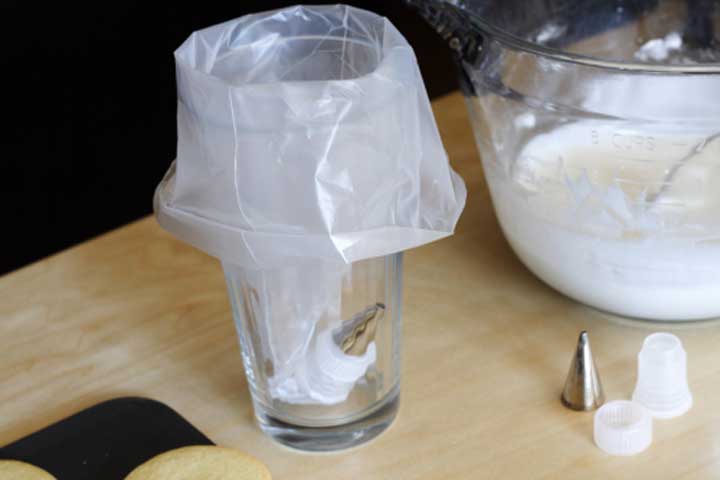 Start from the outer edge of the cupcake and slowly move inwards, keeping your hands steady. You can experiment with more kinds of nozzles and  tips and also try combining different styles on the cupcake, doing the outer layer of icing with one tip and the centre with another.