What on Earth is a Madras Roundtana idli? And while we're at it – Madras Bar?
[dropcap]I[/dropcap]dlis have been steamed, soft and round as far as history remembers. You order a plate of idlis and you get two perfectly cooked idlis with sambar and chutney for the dip. It's healthy and tasty. No complaints there.
But you can't pull idlis out of your handbag for a snack, can you?
This is some next level stuff!
The signature dish of Madras has attained a new identity. It comes with a lower price tag, a fancy packaging and lots of happy reviews from customers.
The Idli Factory is a recently opened South-Indian chain in Madras. This factory has reinvented the classic idli-sambar-chutney routine, and everyone is curious about it.
The Madras roundtana idli is a mini idli which is showered with a generous dose of Milagai Podi. The flavour of the Milagai podi is either garlic or curry leaf. 10 mini milagai idlis wrapped in a plastic bag constitutes the popular Madras roundtana idli.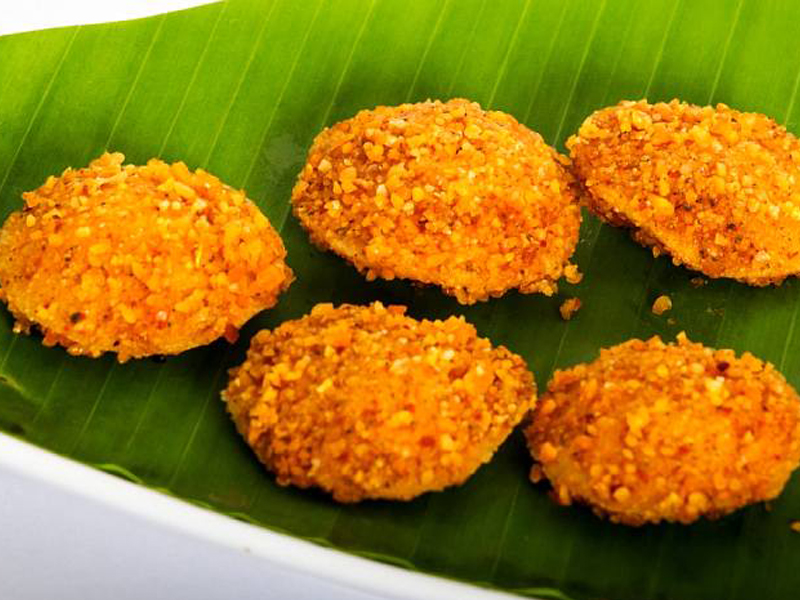 The crowd-pleaser is clearly the Madras bar. It gives a new avatar to the traditional idli. As evident by its name, the idlis are shaped as bars, and are coated profoundly with milagai podi. The packaging is air tight and the bars are protected by a layer of butter papers to allow it to last longer.
https://www.facebook.com/photo.php?fbid=10152246954691851&set=a.10150468598616851.371273.695041850&type=1
Sounds modern
Entrepreneurs, R U Srinivas and Ranjan Ramaswamy, have experimented with at least 300 different rice and dals to achieve a perfect idli mixture that lets it remain soft for a minimum of 24 hours. The recipe for the milagai podi has been passed down from the family for generations.
"We finally have a vegetarian snack that is not fried — chips, french fries, pakoda, bhajji, bonda, samosa, almost every Indian snack is fried. People finally have a healthier option that is equally tempting." Srinivas, founder of The Idli Factory
#MadrasBars from @theidlifactory. Priced Rs 50/-. Available at Brown Tree, Amma Nana, @gormeimarket #WhereChennaiEats pic.twitter.com/OtAhceqWkJ

— M. R. Nishanth (@mrnishanth) August 1, 2014
People are always on the run, and this portable, healthy snack is ideal to slip into your handbag. This could be your savior especially when you're traveling. It is also quickly becoming popular as a party-food.