Dubai Likely To Get Michelin Stars Guide Soon
Even with more than 20 Michelin-rated celebrity chefs, the most coveted "Star" rating hasn't made an entrance into the city of Dubai. Time Out Dubai reports that it is all about to change after international director of Michelin Guides, Michael Ellis, revealed that the company is well on the way to developing the system in the UAE.
Speaking at the recent Global Restaurant Investment Forum, Ellis confirmed that steps were being made bring Dubai into the fold with London, Paris, Tokyo and New York. But at this point, there isn't a framework for the launch.
"Michelin is continuing to put the flagpole of the Michelin Guide around the world," Ellis said. "One of the reasons I'm here is because obviously Dubai is an emerging market. It is arguably one of the most exciting and dynamic restaurant cities in the world. And with the Michelin headquarters for Africa, India and the Middle East based here in Dubai, it's only a matter of time before the Michelin Guide comes to Dubai."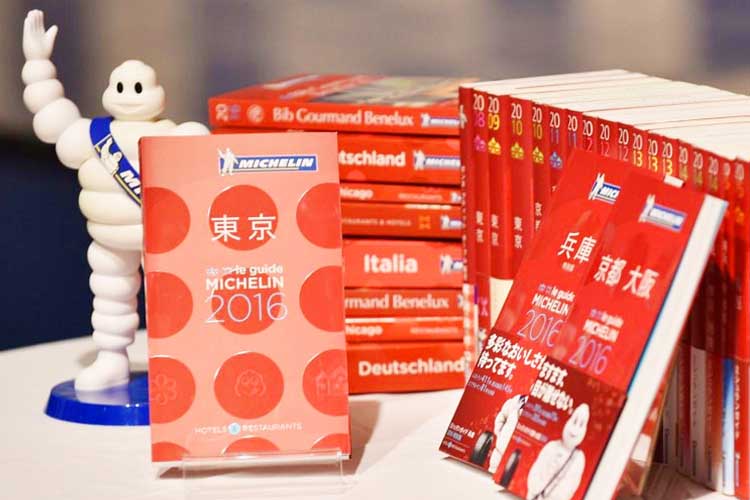 The Michelin Guides first diversified from useful information for motorists (maps, repairing tips, mechanics, hotels and petrol stations) to food in 1931. The now-famous star categorisation is the standard to which the world's leading restaurants hold themselves.
The five criteria are considered by judges, the same principles by which the original guides were decided, are:
– Quality of ingredients
– Skill in the preparation
– Combinations of flavours
– Value for money
– Consistency of culinary standards (over time and throughout the menu)