Drink in a Bubble: World's first Underwater Oxygen Bar just opened
Mexico is now home to the world's first submerged underwater oxygen bar. Clear Lounge, a new underwater experience on the island of Cozumel, Mexico, doesn't actually serve alcohol. Instead, guests (two at a time) put on protective snorkeling gear and are submerged in 13-thousand-gallon transparent aquariums, where they breathe in flavoured oxygen "cocktails" and "smoothies."
Currently, the team behind Clear Lounge is serving a choice of citrus or mint-flavoured oxygen that comes from special protective helmets that also help you breathe!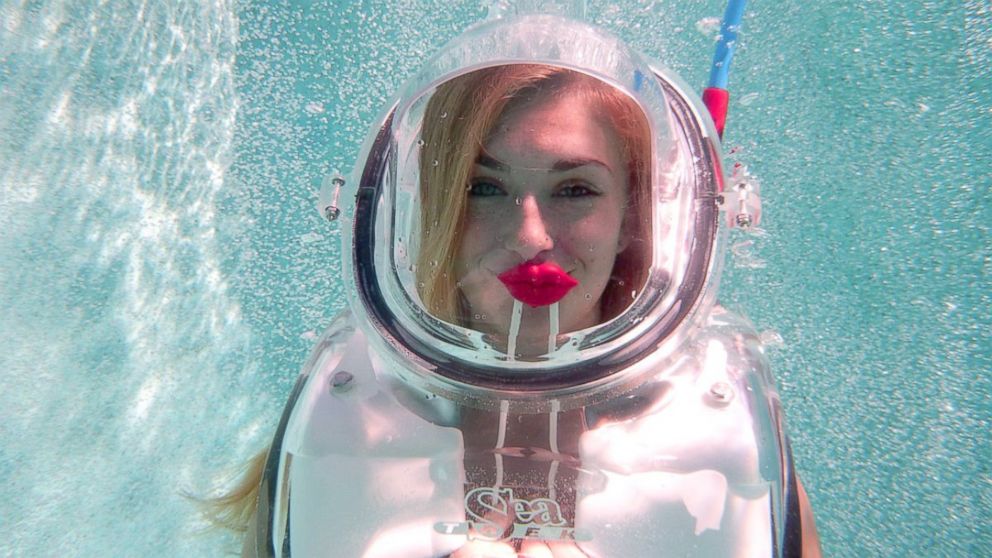 "What we do is pump in 70 percent oxygen into the helmet," manager Julie Ferrara told MyFoxPhilly. "You also have the choice to breathe aromatherapy scents. That way while you are underwater doing the activities, you get your O2 buzz, you feel revitalized, refreshed, and rejuvenated afterwards."
This isn't the only flavour, they plan to add more to the menu soon. Guests can also dance, play underwater Jenga, shoot bubble guns, and pose with cardboard cutouts of actual cocktails. If you do find yourself in Clear Lounge in Mexico, be sure to send us a picture!