Drink Up For Just Rs. 21 At Cyber Hub Social, Gurgaon!
A few months back we told you that Social Offline would be stepping foot in Haryana with its 5th Delhi-NCR outlet in Gurgaon. And behold an all new level of madness and quirk that is the gorgeous new Cyber Hub Social!
Has it ever happened that a new Social came to town and there wasn't a crazy deal to accompany the launch? No. Then why must this new Mumbai-Chawl inspired space of food, drinks and merry stay behind? Cyber Hub Social is bringing back the Gurgaon Toll Tax!
Okay, before you freak out over the long tollbooth queues, hear out the twist. The eatery is only bringing back the toll, not the booths Confused? Good. Here's the actual deal – Cyber Hub Social will be serving up their signature drinks for just Rs. 21 on Tuesday, 27th September and Wednesday, 28th September. Why Rs. 21, you ask? You've never really paid the (now non-existent) Gurgaon toll tax, have you? You townie!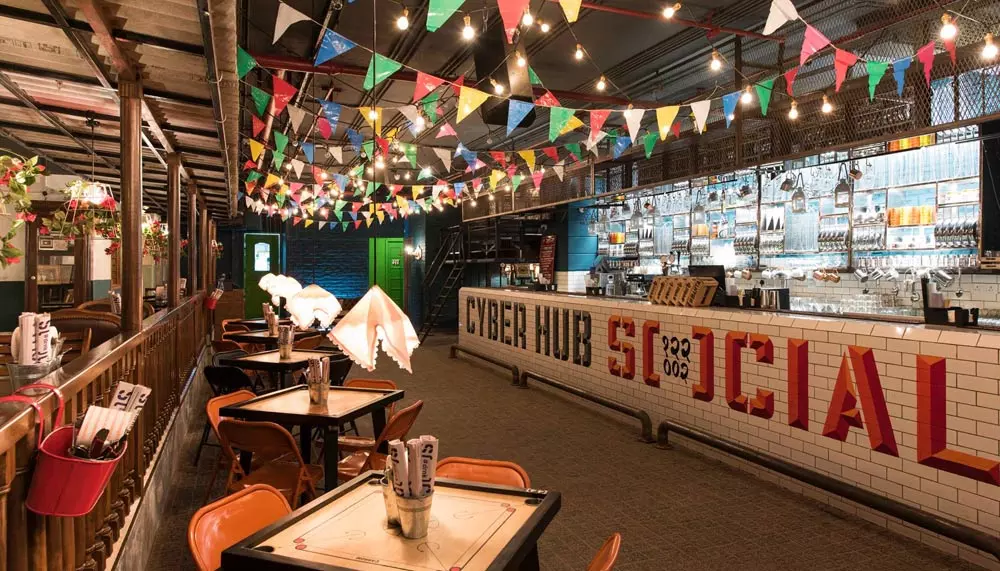 Image: So Delhi
T&C
Cyber Hub Social will have on offer a long list of alcoholic beverages like beer, IMFL concoction and everybody's Social favourite 'Trip on the Drip'. You can order any and the first 2 drinks you order will reach you at Rs. 21 each.
Gear up for some mid-week booze and hop on over to the new Social Offline to pay the toll tax once again. Only this time you won't be going/coming back from office, and will actually be happy to shell out those 21 bucks!
Date: Tue, 27th September – Wed, 28th September
Time: 2pm – 7pm
Venue: Ground Floor, Shop no. 04A, DLF Cyber Hub, Cyber City, Gurgaon – 122002 | 0124 423 2764
Feature Image: Social Offline