Dr. Oetker Launches New TVC, Aims To Grow Mayonnaise Into 1,000 Crore Industry
I remember, when I was a kid, frantically struggling to make mayonnaise from scratch (yes, people did that). Whipping those eggs as fast as my small arms could move. Lucky for me (and my siblings), mayonnaise became a bit more mainstream so we were able to buy it in the store. One of the first companies to commercialise this product was Dr. Oetker (I know we've all seen the ads).
Recently, Dr. Oetker launched a new TVC under 'Food Mein Daalo Magic' campaign for its sub-brand FunFoods. The TVC educates consumers about the versatility of mayonnaise and highlights it in a delectable new avatar to create a creamy sauce for macaroni dish to make it saucier and creamier. Brand Ambassador and modern woman Sonali Bendre will be seen creating a creamy sauce with FunFoods Veg mayonnaise in the TVC.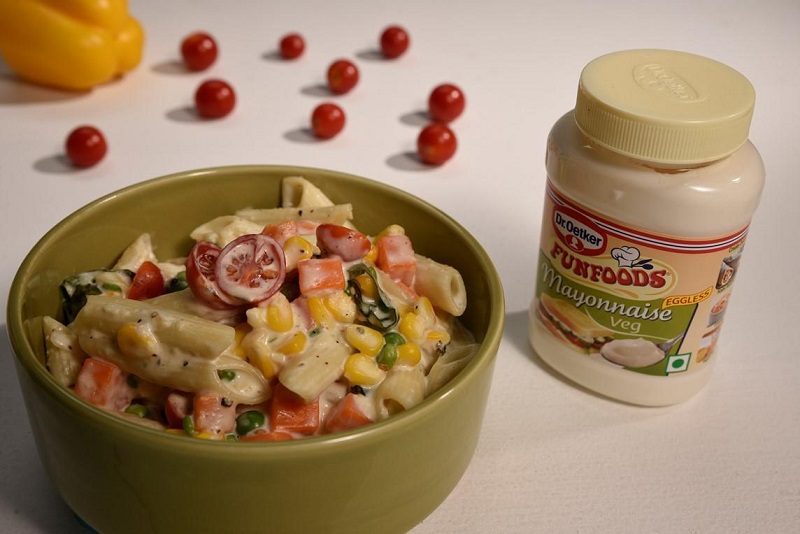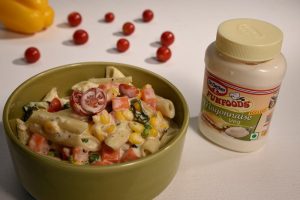 Speaking about the launch, Oliver Mirza, Managing Director & CEO, Dr. Oetker India, said, "Mayonnaise has been a star performer for us in our bouquet of pleasure food range in the last calendar year. Our first ever ad campaign on Mayonnaise which was launched 16 months ago helped us in achieving over 100% growth in mayonnaise. Through the new TVC, our focus is to educate consumers further on the versatility of mayonnaise. In the new TVC, we will show consumers how to make a creamy white sauce at home. The new TVC will accompany our existing 'Sandwich TVC' and will be live on all major channels. We aim to continue our success and grow mayonnaise into the 1000 crore category in India by 2020."
The pan India campaign will be supported by a holistic marketing approach including TV, digital and social media engagement. Consumer outreach shall include education through recipe brochures, recipe videos on both TV as well as YouTube, on-ground activation through retail exhibitions and regional integration.