Dr. Oetkar To Launch New Brands In India, Its Fastest Growing Market
Leading German food firm Dr. Oetkar has planned to expand its line of products in the dressings segment in India, its fastest growing market on a global scale. They have plans to make Fun Foods a 500 crore brand by 2020 according to reports.
"Since we started our business in India ten years ago, it has seen a steady growth. In fact, India has been the fastest growing unit for the company, globally. India is also now among the top 20 global markets in terms of turnover", said Martin Reintjes, Member of the International Executive Board of Dr Oetker's food division, to The Hindu Business Line.
Focus on comfort food
"We define ourselves as a company that offers comfort food. We are focussing on building new categories for consumers here in India and see a huge potential for growth. While we support the India business with the expertise from other markets, as a consumer-centric company, we want to offer products that meet the needs of Indian consumers," added Reintjes.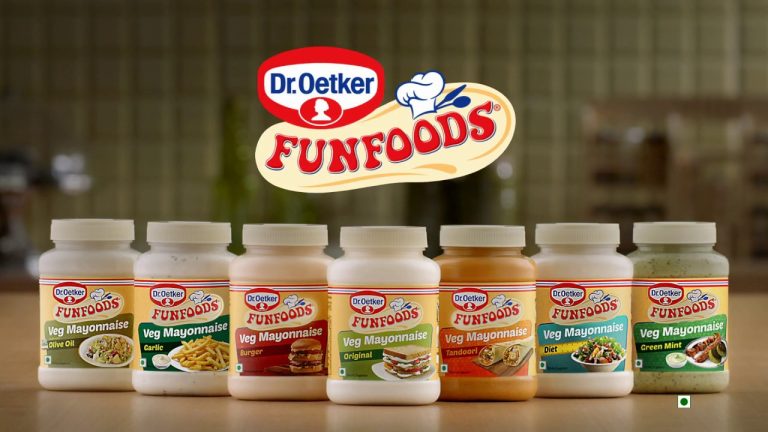 One of the most popular brands in India when it comes to mayonnaise, western sauces and spreads, Dr Oetker crossed the 200- crore turnover mark last year in India, thanks to FunFoods, the brand it acquired in 2008. Outside of India, the brand is well-known for its frozen pizzas, muesli, and home-baking products.
500-crore turnover
On the inorganic growth strategy for India, Reintjes said, "We are open to acquisitions and are actively screening the market for opportunities."
"We have defined a vision of making Dr Oetker India, a ₹1,000-crore company. We believe FunFoods will cross the ₹500-crore turnover mark by 2020. The balance revenues will come through inorganic growth opportunities and exports", reports quoted Oliver Mirza, MD & CEO for India. The company has already started exporting its products from India to markets in Malaysia and Sri Lanka.
Zero-fat dressings
The FunFoods brand is being expanded with new additions of a range of zero-fat dressings with flavors such as Caesar, Honey Mustard, Zesty Orange, and Sweet Onion. "The zero fat dressings range has been developed after an in-depth consumer research and is designed to attract new users and offer them a product that can be enjoyed guilt-free. This range will initially be targeted at urban consumers," Mirza said. "We believe this new range of zero fat dressings will contribute about 20 percent to our revenues by 2020," he added.