Doritos' Goes Colorful: Unveils Rainbow Coloured Chips in Support of LGBT Community
Yesterday, Doritos made a colourful announcement. They unveiled that they were going to release a whole different kind of chips. It's colourful and wonderful. Doritos in partnership with It Gets Better Project has released what they call "Doritos Rainbows," inspired by the LGBT pride flag.
It Gets Better Project is an organisation started to encourage gay and lesbian teenagers who've been bullied. But you won't find them in stores. The only way to get a bag is by making a donation of $10 or more through the website for the It Gets Better Project and then the chips will be delivered to you.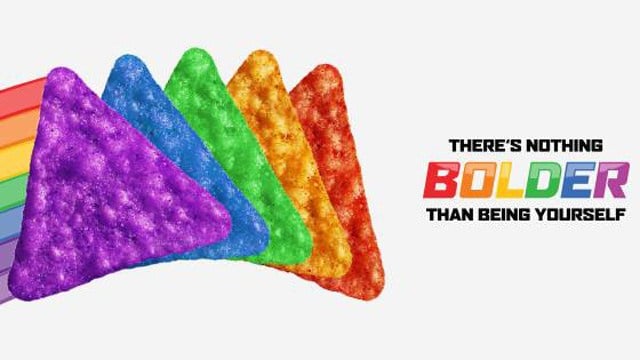 "Doritos Rainbows chips are a first-of-its-kind product supporting the LGBT community. Doritos the brand has stood 'for the bold,' and we believe there is nothing bolder than being yourself," Ram Krishnan, Frito-Lay's chief marketing officer, said in a release.
Doritos isn't the first company with the idea to turn snack foods the color of the rainbow. In 2012, a picture of a factious Oreo cookie with six layers of frosting in the colors of the rainbow flag was posted on Kraft Nabisco's Facebook page.