"I don't have sugar cravings and I just feel on top of my game", Elle Macpherson On Her Alkaline Diet
At 52, Elle Macpherson still looks like the young and nimble dancer Janine on F.R.I.E.ND.S. To her, age might be just another number, but to us it is a reminder that while we're obsessing over which cupcake flavor to pick, our future 52-year-old self is relenting the choice. Let's take a look at Macpherson's diet and spare our future self the cholesterol.
Back To Basic
It is an Alkaline diet that helps Elle look 25 and feel 16. The diet keeps her body at a neutral pH, which means that her platter sees a lot of greens like beets, broccoli, kale and artichokes and absolutely none of breads, processed food and dairy products like cheese and yogurt.
"Many people believe that it combats disease, encourages cellular renewal and therefore is anti-aging," Macpherson explains. "When all of our eleven body systems are nourished well and detoxifying properly, they are in their optimal state."
"I feel that my body thrives now that I am taking the Super Elixir (a vegan protein powder from her company, Welleco) every day; my workouts are strong, I've lost weight around my waist, and my moods are balanced, I don't have sugar cravings and I just feel on top of my game."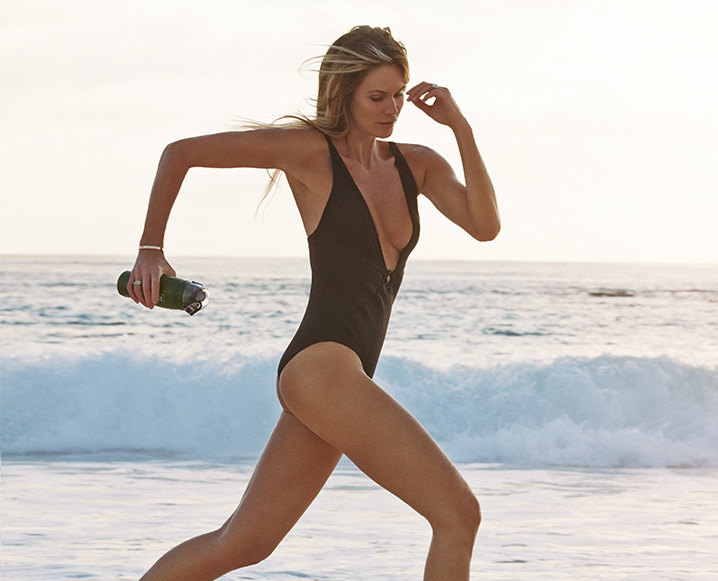 Clean & Simple
The ethos of Macpherson's diet is to eat clean and simple. The same philosophy flows into her exercise regime as well. Nothing extensive, just 45 minutes everyday of whichever exercise she feels like doing that day like running, stretching, etc.
"I love swimming, paddle boarding, running, skiing (snow or water skiing), surfing, hiking, spinning," Macpherson says, adding that she's always open to try new things. "I did a hip-hop class the other day. (I was so out of rhythm but I laughed a lot.)"
And to top all of this, Elle has her secret key to remaining happy at all times. "I smile a lot (it helps everything, and distracts from whatever is not working," she says.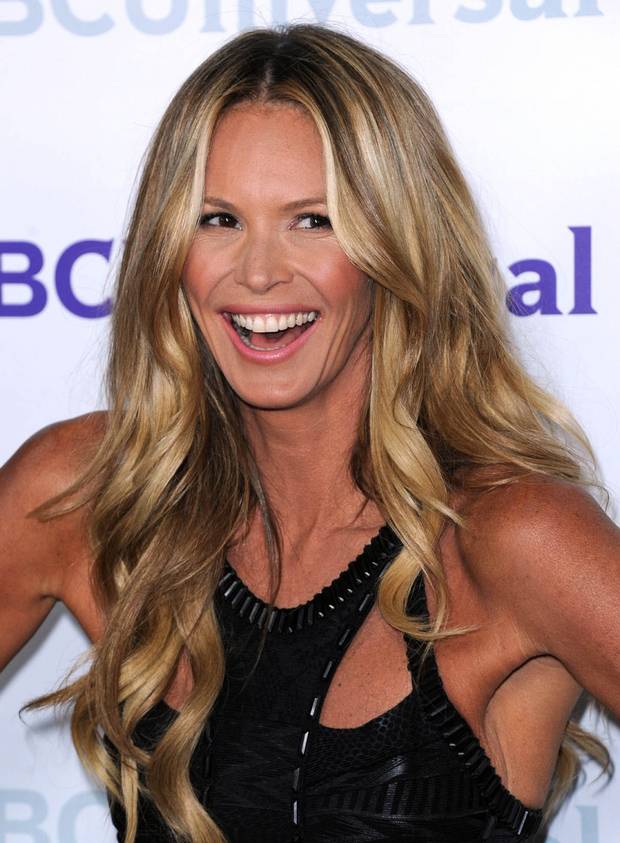 "Oh, Janine!" *starry Ross eyes*