"I don't starve myself, but I try not to eat dessert", A Few Of Freida Pinto's Favorite Things
With one foot in Los Angeles and the other in Mumbai, Freida Pinto has just enough time to order takeaways, dine out and crave for some desi vada pav. The actress speaks about her favorite nibbles and eateries in an interview and guess what? She's just like any other foodie! Only with fancier choices.
Homesick Palate
Though the actress spends most of her time in the States, she admits to missing a lot of foods and spices back home – especially Mangalorean seafood dishes. And even though she finds cooking "a waste of time", Freida misses her mother and grandmother's cooking.
"Some of my best memories are of the time I spent at my paternal grandparents' home in Mangalore. My siblings and I stayed with them for a few years, and I still remember the fragrance of the fresh ground masalas that my grandmother made.
"She used to cook this fabulous potpourri, which had several ingredients in it, including fresh vegetables. We would eat it with rice pancakes. I also remember the jackfruit curry that my maternal grandmother often served with rice"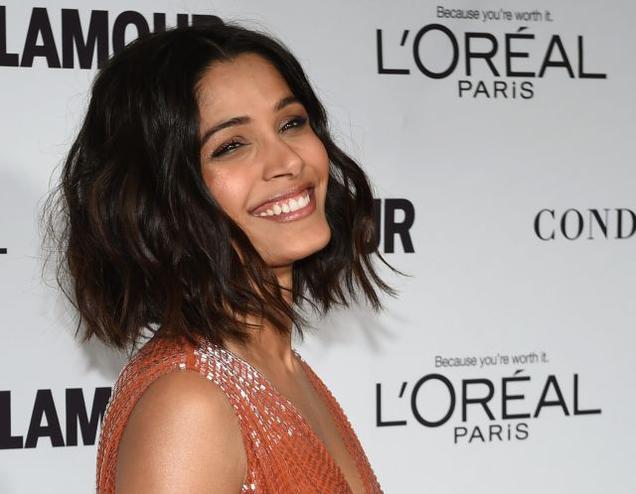 Image: The Hindu
Diet & Essentials
A usual day for Freida starts with a hassle-free but sumptuous breakfast that constitutes eggs (particularly omelet), oats, paratha, fresh juice and coffee.
And though she doesn't believe in starving herself to drop dress sizes, the actress does make a few amends when on a diet. "(I eat) Lots of grilled fish and seafood, grilled tomatoes, fresh vegetables and fruits. I don't starve myself, but I try not to eat desserts. Though I love cake, even on a binge day I keep away from it, because it makes me feel bloated. I also eat a Triphala tablet every day; it helps boost your immunity."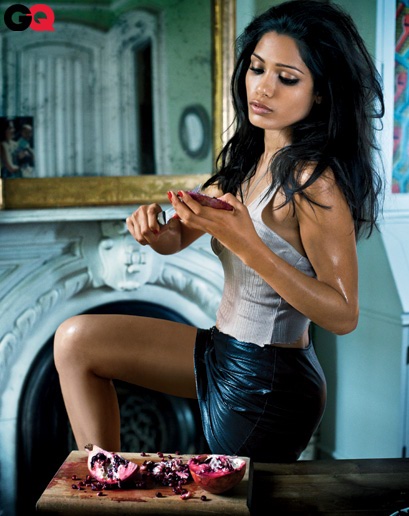 Image: GQ
Sweet Desires
Speaking of cake, the ardent vada pav fanatic admits to having a super soft corner for certain desserts like ras malai and dark chocolate, which she purchases from every city that she visits.
A few other things the Slumdog Millionaire lady cannot stay away from are breads, pizzas seafood or fish. "I am a Mangalorean so I cannot resist fish or seafood: Butter Garlic Calamari, mackerel, fish curry, fried fish, give me fish or seafood in any form and I will eat it."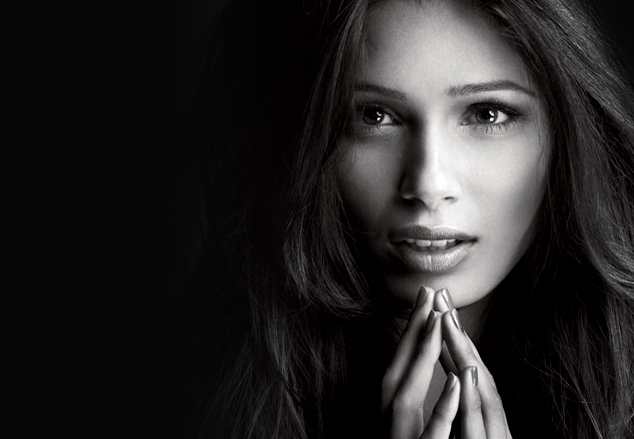 Image: L'oréal Paris
Like I said, foodie with fancier choices.