Don't Let Go Of This, Rose.
An Evening at La Maison Rose, Pondicherry.
I love Pondicherry. The place has a unique charm to it. Many of the buildings are aesthetically constructed and lit up in the most flattering way imaginable. The drive past brightly-painted buildings and wooden direction sign-boards on quiet streets are part of the Pondy experience that one mustn't miss.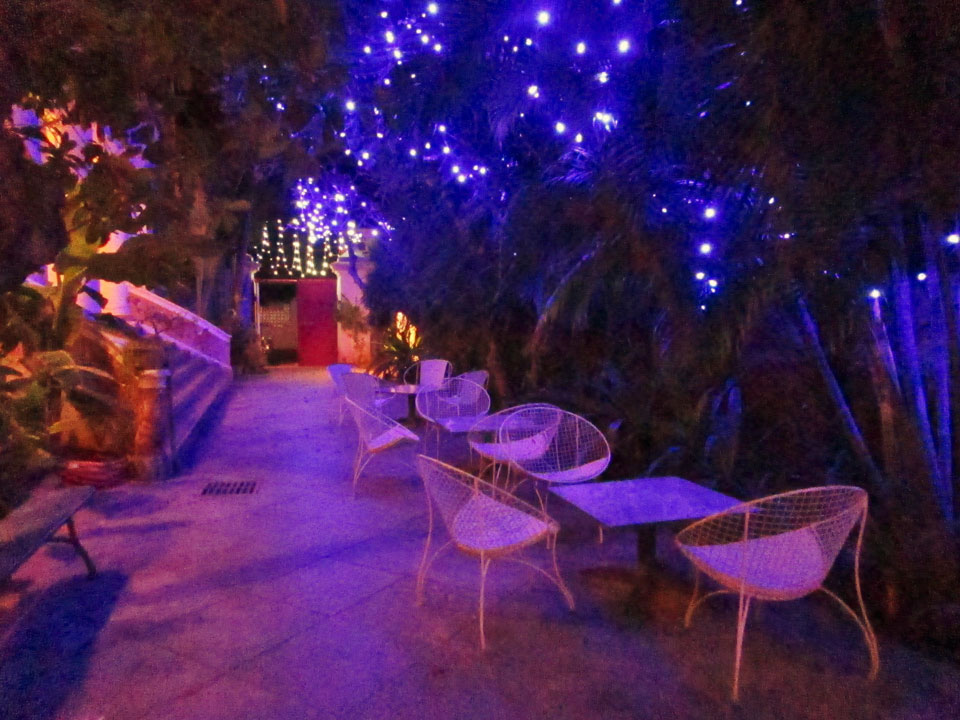 One such drive took me to La Maison Rose, a charming place just around the corner of a sleepy Romain Rolland street. I arrived there at half past nine and was ushered in by enthusiastic waiting staff who told me that the kitchen would close shortly and that I should place my order as soon as possible. The place was nature-cooled. The trees and plants were lit up along the brief corridor that led to the seating arrangement. Perfectly-suited garden furniture stood waiting to seat me.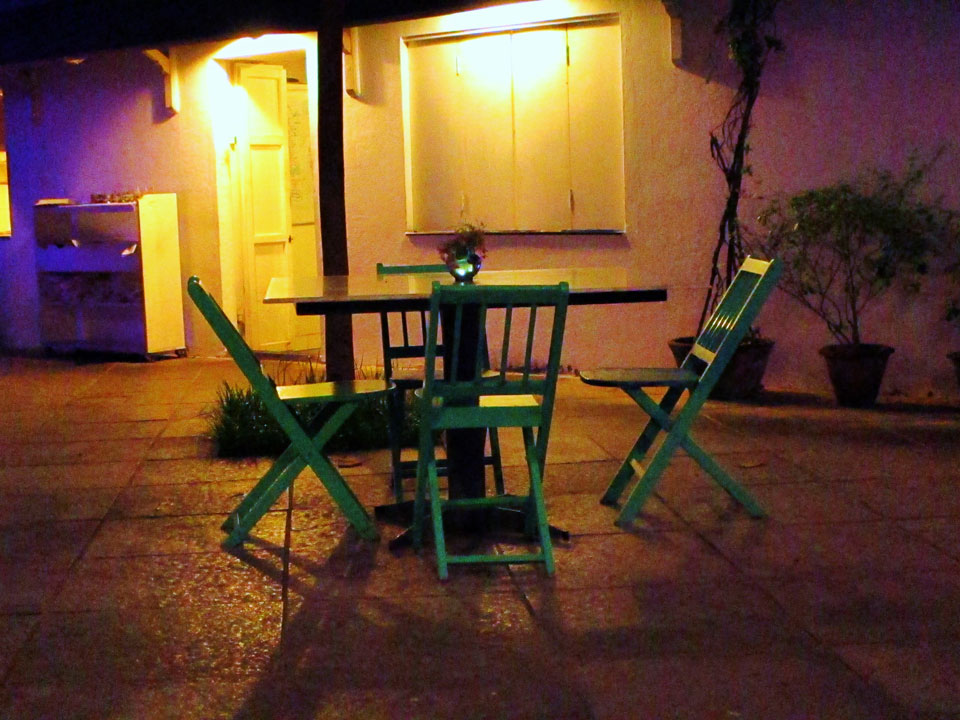 Wasting no time, I asked the waiter for his recommendation. Quickly taking into account all my likes and dislikes with regard to the meat that they served, he suggested that I have fried baby Calamari and chicken meatballs for starters, and a beef steak for main course. The food was served in a matter of minutes. The fried Calamari were crisp in places and soft towards the middle. The tartar sauce that it was served with, was exciting and it complemented the dish well. The chicken meatballs had a slight North Indian flavour to it. It was served with fresh green tahini and yoghurt dip. If you love North Indian flavours as much as I do, this dish is sure to be a winner with you! Grilled beef fillet was served with roasted potatoes, glazed tomatoes and homemade herb butter. The beef was a tad too dry for my liking but it tasted quite pleasant with a lot of the herb butter. If paired with some Indian Big Banyan Shiraz (served chilled), you have yourself a satisfying meal.
However, the absolute winner at La Maison Rose is the chocolate fondant. You know you've ordered a perfect chocolate dessert when gooey chocolate gushes out of the cake when your spoon hits the middle of it. I would drive down to Pondicherry on a stormy day just to have a bite of this chocolate bliss. The waiting staff bid goodbye to a gleefully-smiling customer and they probably know that they haven't seen the last of me. How I stopped short of hugging the chef after that brilliant chocolate fondant, I will never know.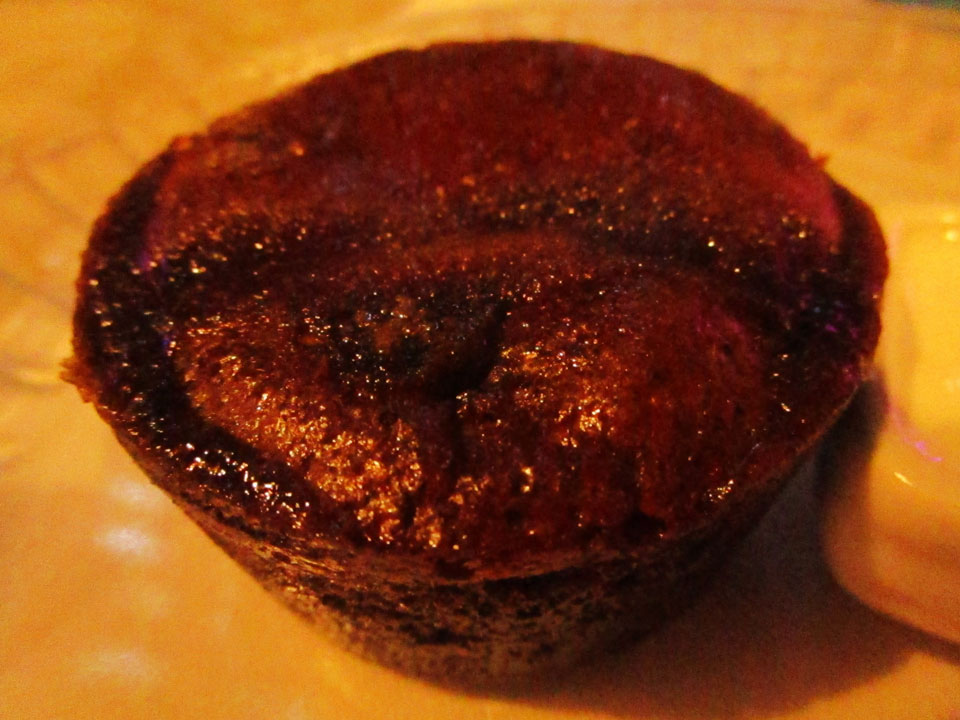 What I had:
Fried baby Calamari
Chicken meatballs
Beef steak
Chocolate fondant