Don't Forget To Check Out The New Menu At Chap Chay, The Raintree
The  Asian Stir Fry Restaurant from the house of The Raintree, St.Mary's Road has come up with a whole new variety of dishes for its new menu. The first of its kind in Chennai, with a do-it-yourself stir-fry station, Chap Chay offers authentic Thai & Chinese dishes.
The signature dishes of this new menu include a variety of steamed dim sums such as Treasure Veg Dimsums made out of Pak Choy, bean sprouts and snow peas; Chicken Sui Mai a delicious open chicken dumpling, Prawn Hargua and many more.
WHAT'S COOKING AT CHAP CHAY
The vegetarian appetizers include Phak phad thod an assorted crispy golden fried vegetables, Crispy corn niblets in a golden basket; while non-vegetarian options include Isaan Chicken Satay, Peking duck, Pla rad prik Snapper tossed in Thai sweet and tangy sauce, lemongrass chilli coriander prawn along with signature soup Tom Yum which is a spicy sour Thai traditional  soup.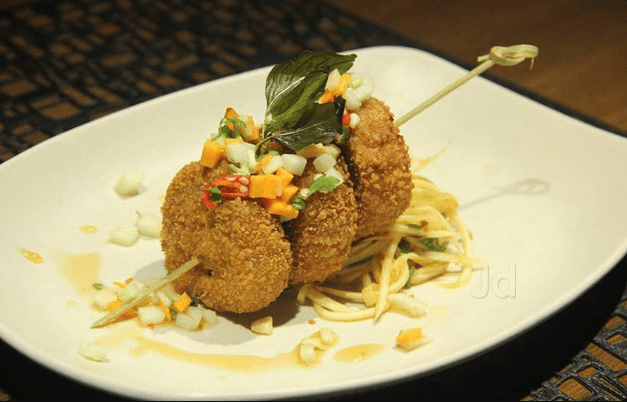 Some of the other signature dishes of the new menu include Thai hot basil vegetables, Kung Pao potatoes, Kai Phad Kaprow, Tenderloin Beef Steak, sticky Belgian pork belly, Xo prawn and Chap chay seafood fried rice.
You can finish your meal with the classic Lemongrass Kulfi with passion fruit coulis, Signature Fried Ice Cream, Lemongrass Kulfi, Palm Sugar Brulee with Rose Chocolate whip along with Galangal Cream and many more desserts to choose from.
At Chap Chay, you could opt to feel like a professional chef as you mix the food of your choice just the way they should be, or you could go the conventional way and eat what the extensive new menu offers.