"I don't eat on Monday and I don't eat on Thursday", Jimmy Kimmel On Dieting
While the world is ranting their throats hoarse about eating healthy and eating right, Jimmy Kimmel is starving himself to his desired body.
Popular talk show host, comedian and voice actor (among a sea of other titles and talents), Jimmy Kimmel has visibly shrunk down in the past couple months. The Jimmy Kimmel Live! Host appeared on The View yesterday and let out his crazy diet secret.
"It's a reasonable diet," Kimmel shared. "I don't eat on Monday and I don't eat on Thursday." No big deal.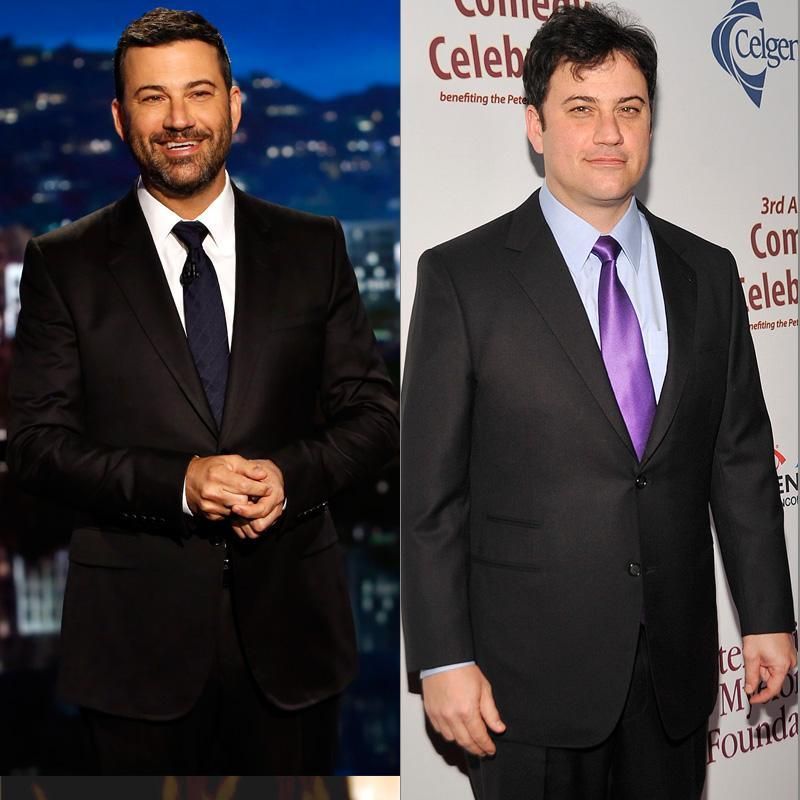 Of course, the women on the show were shocked at this revelation about the celeb's "starvation days". Kimmel clarified and said, "I eat like 500 calories on those days." That's 4 slices of bacon, or – on the brighter side – 5 golden apples. Wow.
The View hosts were still wondering about Kimmel's mood swings or moody behavior due to hunger on these two starvation days. "I don't think so, but my wife and everyone I work with say it makes me mean and grouchy," he admitted, "but it does work and I eat like a pig the rest of the time."
Okay so, starve on two and binge like an animal on the rest. Got it.