"Healthy doesn't come from an assembly line production", Co-Founder Shitiz Dogra Talks About 'First Eat'
In November of 2015, a group of four MBA grads – Shitiz Dogra, Rishabh Tickoo, Saikat Bagchi and Mannat Wadehra – step foot in the F&B space with 'First Eat', a platform that looked to make healthy, fresh and economical meal options available to everyone.
"Health & wellness is something that has been really close to the team. Moreover, we saw potential in this proposition because the time on people's hands to cook for themselves is decreasing and the availability and affordability of health foods in the market too is diminishing", explains co-founder Shitiz Dogra. We got talking with him to know more about this 'all day healthy meals delivery service' that has been taking Gurgaon by storm.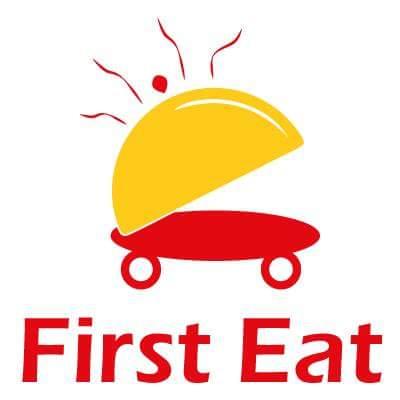 All Day Healthy Meals Delivery Service
The above may seem like a fancier name for a meal delivery service but for First Eat, these 6 words define the entire idea and philosophy behind the company. The difference, you ask? Well, unlike many other "food delivery services" First Eat thrives to bring you the healthiest of meals round the clock. And these meals, prepared in their own kitchen, are hot off the stove and made on demand, so you can be rest assured of the freshness.
"What differentiates us from other foodtech start ups is the fact that our inclination is more towards health, wellness and healthy meals. We do not only give food, we are also into spreading awareness about fitness. Our monthly newsletter The Breakfast Times that goes out with every order is loaded with health and wellness articles for masses awareness.
"The core ethos we function on is to make healthy, fresh meals available and highly affordable. Our items start from Rs 65 onwards, so your daily healthy meals needs can be sorted within a reasonable budget", explains Dogra.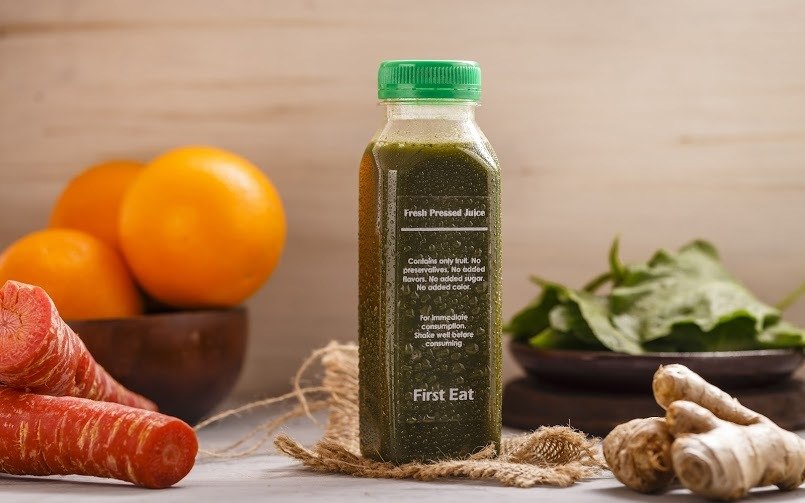 Breakthrough Breakfast
First Eat stepped foot in the market with breakfast plans. These were, of course, a variety of healthy eats to give the consumers' day a kickstart. "We came to know that there is a huge market for breakfast in Gurgaon. Cyber City alone had 3.5 lakh professionals. There was a vast gap in terms of availability and affordability of options and that is where we came in.
"Breakfast is the most abused meal in India. People either completely skip it or pick up a readymade sandwich from a street side dhaba or stall. And everyone know that is not healthy. We aim to bridge that gap."
That said, Dogra reiterates that First Eat is not just for the working people, their motto is "healthy, affordable meals for everyone".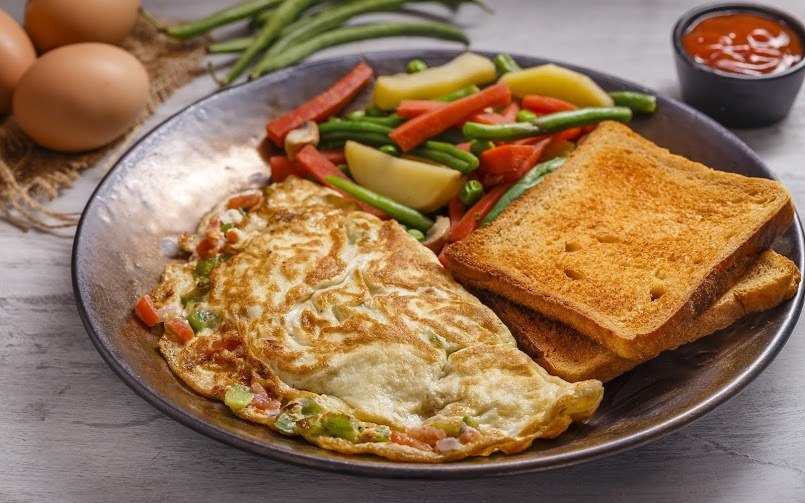 The Food – Curating, Preparing & Delivering
"When we were curating the menu, we had dieticians and nutritionists on board", says Dogra, "they have also been helping us find insights on how to up the health value of foods and juices"
As mentioned before, First Eat is all about the freshness. The team is highly against "assembly line" production and therefore believes in preparing the food as and when they receive and order.
Apart from the two kitchens in DLF Phase 3 and Sohna Road, First Eat even has its own logistics team that gets the final step through – delivery. The healthy meals delivery service goes the extra mile to make sure that the food delivered is hot and on time via provisions like insulated bags carried by the riders and fixed delivery slots.
"When we started off, we had a few teething problems regarding delivery because a lot of people wouldn't take a relatively small player like us seriously. So as soon as we got our first round of funding we improved our tech platform and logistics simultaneously", he describes.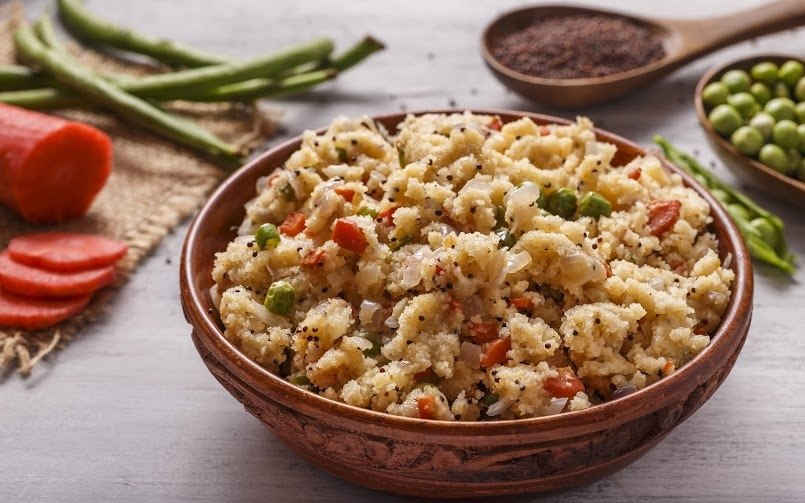 Our First First Eat
The First Eat team sent over a few boxes of delicious healthy eats and we relished like scavengers. Our big bag of goodies came stocked with a box of Nutritious Poha garnished to perfection with roasted peanuts and lemon; a Heaven's Garden Salad tossed in aromatic herbs and light dressing; a Sautéed Idli Salad, which was as fancy as it sounds; and a bottle of their uber healthy Immunity Booster – a fresh pressed juice enriched with apple, carrot, beetroot and ginger.


The 3 boxes took us from breakfast through dinner and our faith in healthy food was restored. Even the juice, which made an excellent pair with each of the three meals, was ridiculously delicious and has totally got us rooting for cold-pressed potions!
Where & How?
First Eat currently delivers throughout Gurgaon with plans of covering other segments of NCR and major cities soon. You can order your First Eat via their mobile app (on Android & iOS) or log on to their website here.
Better still, subscribe to their services and the team will make sure that you never have to worry about a healthy meal ever again.


So, our plates will be seeing a lot more of these healthy bites soon. What about you?