Domino's Australia Has Created A Robot That Can Deliver Its Pizzas
One of the world's most popular pizza chains, Domino's is no stranger to quirky innovations or using technology to its advantage. In the past, its rolled out DXP – Delivery Expert – which is a modified Chevrolet Spark that can hold (and warm) 80 pizzas. Its latest development, however takes you even further into the future; Domino's Australia is test driving a delivery robot that brings pizzas to your door.
DRU: The Origins
Domino's has named its creation DRU, short for Domino's Robotic Unit.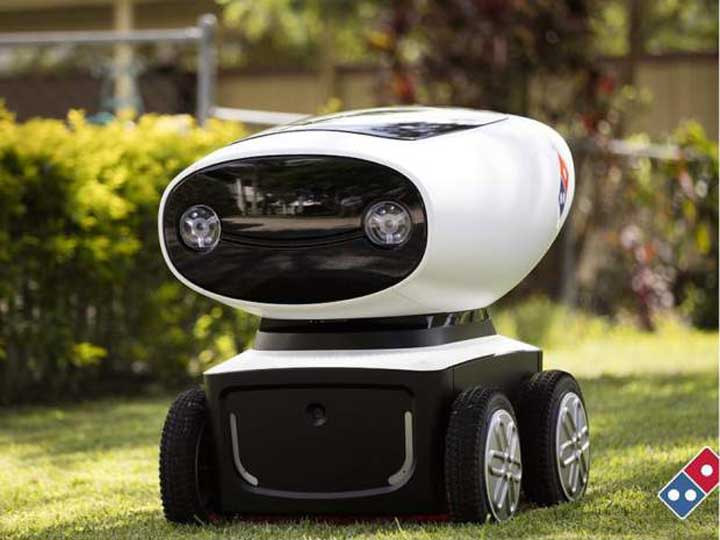 Back in 2015, Domino's Australia decided to use Domino's GPS tracking data, artificial intelligence technology and robotics to create an "autonomous pizza delivery vehicle."
It collaborated with Marathon Targets, a robotics start up that manufactures army training equipment and created DRU.
The robot can travel at a speed of 12 metres per hour and can sense obstacles as it travels. It uses GPS to find delivery addresses.
The Delivery
On March 8th 2016, DRU took a test drive, rolling across the streets and shocking the Australian public. It arrived at the backdoor of what appeared to be a typical suburban house. Of course, there was nothing typical about the experience.
If the robot hits mass delivery in the future, customers will be able to get their pizza by keying in a security code into DRU who will then reveal a hidden compartment with the pizza.
However, while the test run was successful, Domino's Australia has commented that "while he won't be taking to the streets tomorrow, he is enjoying his early progress as a prototype and giving customers a glimpse into the future of what is possible."
Want to know more? Check out the video below: