America's First Dog Cafe is on its way to you
Sarah Wolfgang worked in many animal shelters in the States and Korea before she decided that her life was a little less than fur-fect.
'The Dog Cafe' is her Indiegogo campaign that hopes to raise $200,000 to open a Dog Cafe in Los Angeles. All of Wolfgang's dogs will be up for adoption at the cafe. Although the serving area and the pet area will be separate for obvious reasons.
"The Dog Cafe's mission is simple. We want to provide a second chance for shelter dogs that are often overlooked. My dedication to helping dogs truly started when I began to volunteer and foster for a private shelter in Korea at the age of 14 to cope with the loss of my first childhood dog, a brilliant and loving poodle named Shadow. The shelter was eventually scheduled to close and the 120 dogs would be put down if the shelter could not relocate. In the following few months with a team of amazing volunteers, we were successfully able to prevent all 120 dogs from being put down by tirelessly working to adopt out and relocate every single one, " says Sarah.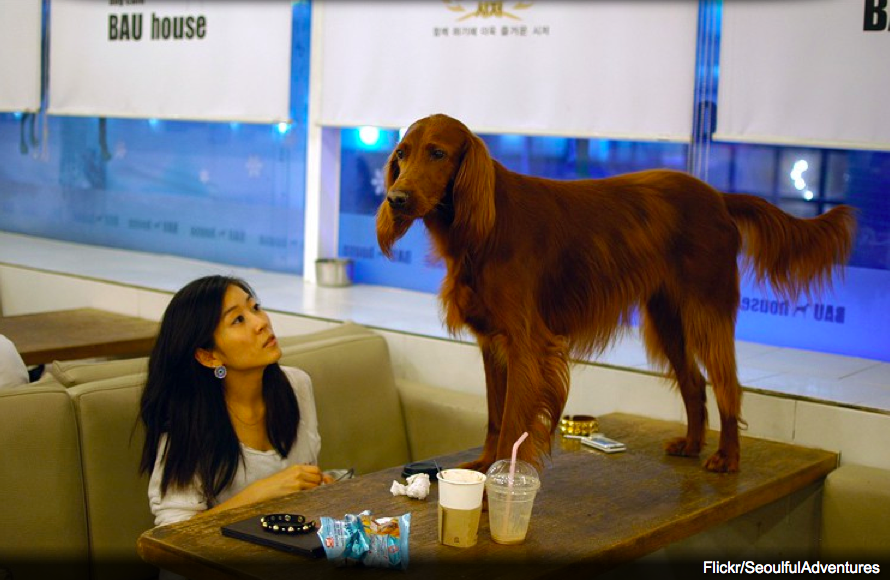 The cafe will also be open to people who just want a cup of coffee- and not just the animal lovers. But the coffee granules will be sourced from the local "Grounds and Hounds Coffee Co". So head to Indiegogo if your Paw-some and are feeling all "paw" right now.