Dineout Branches out and acquires inResto Service
Delhi-based Dineout has recently announced its acquisition of Bangalore-based inResto Service. This marks the entry of the table reservation company that is mainly focused on B2C into B2B.
With this acquisition, Dineout can provide end-to-end solutions in restaurant management post which, the entire team at inResto will be joining the Dineout team in Bengaluru.
The Start:
Started back in 2o12 by Vivek Kapoor, Ankit Mehrotra, Sahil Jain and Nikhil Bakshi, Dineout is a table reservation platform that is currently operating in seven cities with listings of over 20,000 restaurants, and real-time reservation enabled at over 2000 restaurants. The venture is operating in Delhi-NCR, Mumbai, Bengaluru, Pune, Chennai, Kolkata, and Hyderabad. Last year, the venture was acquired by Times Internet, a subsidiary of Bennett Coleman & Company Limited. in deal that was valued for over $10 million
"It has become the only open platform to connect with various services across the food-tech ecosystem. Our endeavour is to provide a holistic solution for restaurateurs for their guest management goals." said, Ankit Mehrotra, Co-Founder, Dineout.
Why inResto?
inResto's cloud-based plug-and-play restaurant management solution will be marketed as inResto by Dineout, and will be used to provide restaurants an end-to-end restaurant management solution, from managing table reservations, to home delivery, takeaways, customer feedback, mobile payments, and loyalty programs.
According to Ankit, "With this acquisition, we will enable them with a one-stop-solution to the challenges of getting to know their customers better, easing the process of table management, attending to feedback, marketing special offers and a cloud-based CRM platform that is very easy to manage,"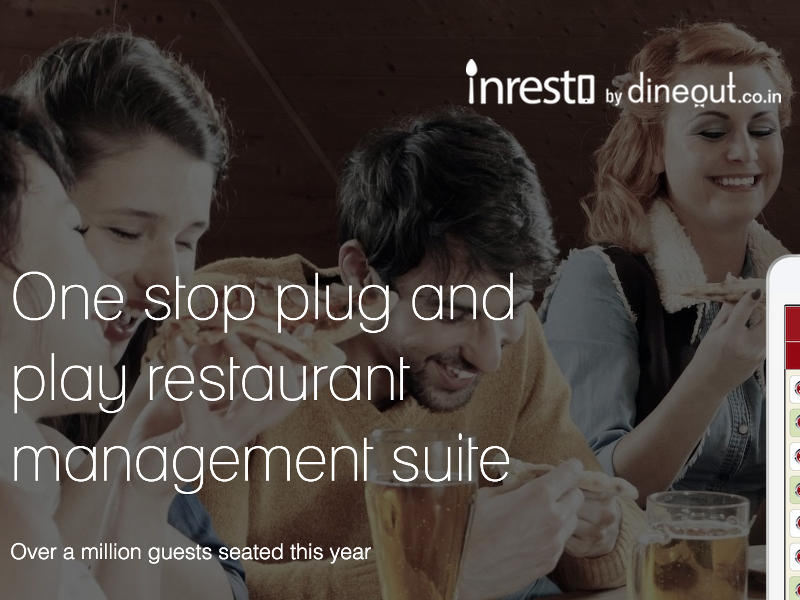 Vijayan Parthasarathy, Founder & CEO, inResto said that his application had seated over 1 million restaurant diners in Bengaluru, Mumbai, and Delhi in just six months post launch.