Dine with the Stars on Up North's New Menu
When we headed Up North.
When we walked into the beautifully-lit roof top restaurant at the Raintree, Anna Salai, our expectations for this place hit the roof, literally. And were they met? Oh just you wait for it!
We're going to take a moment to talk about the hospitality and the ambience there. We had the staff greet us with the most genuine of smiles. We were seated comfortably to suit our hundred specific lighting conditions. The ambience was gorgeous, to say the least. It was a pleasantly breezy evening and we couldn't have chosen a better day to visit. We had a lovely conversation with the F&B director, Mr. Ashish Bakshi. He, with his pleasant anecdotes and chirpy persona, was reason enough to make us want to visit The Raintree a hundred times over. Our evening had already been made even though it had only just begun.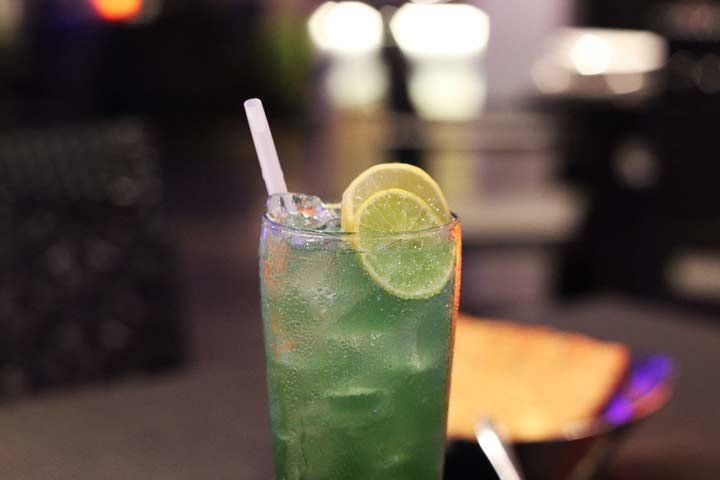 The staff tailored their menu perfectly to suit the weather and our palate. A bright green Tropical Cooler was brought to our table. It was a breath of fresh air and just the perfect start to the evening. It went quite well with the vegetarian starters that followed.
Starters
1. Bharme Aloo Pothohari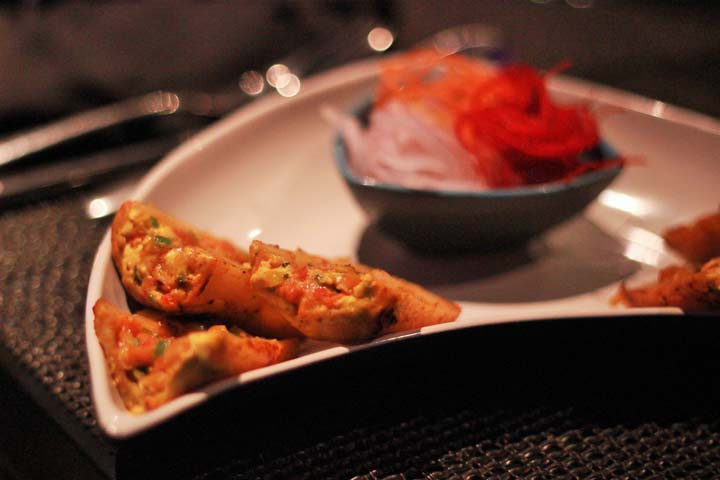 A beautifully presented platter arrived. It was soft on the inside and melted in our mouths. This cottage cheese stuffed potato was incredibly tender and tasted brilliant.
2. Batti ka Murgh Tangri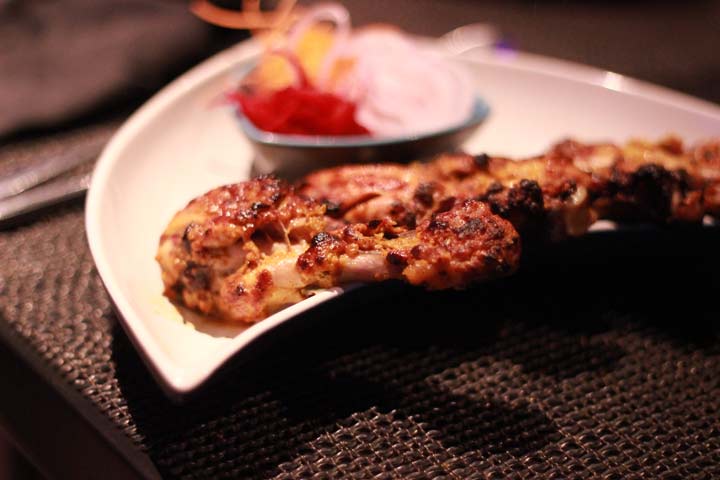 When it comes to kebabs we've had high expectations because of the variety that is available in the city. And just when you think that you've tasted it all, this plate shows up. Marinated to absolute perfection, this one lasted on our table only for a matter of minutes.
3. Peshawari subz shammi kebab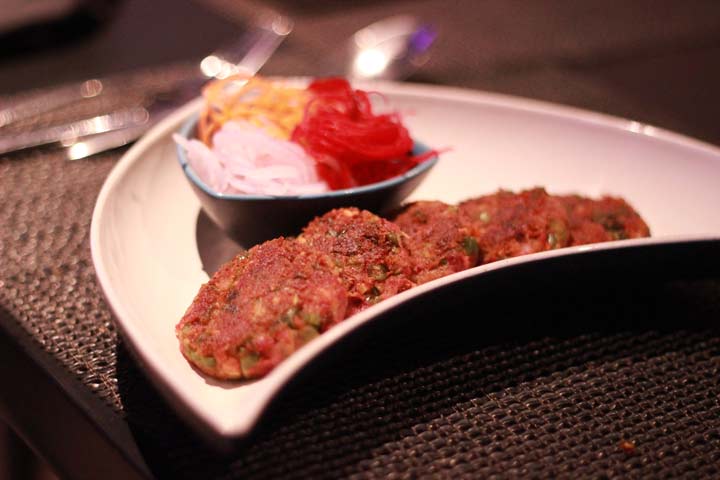 I've had several of my vegetarian friends enviously ask me about the variety that I got to have when we go out to dine. Here's one place that will never let a vegetarian down. Cooked in dum and made spicy, this is vegetarian's delight.
4. Macchi Tikka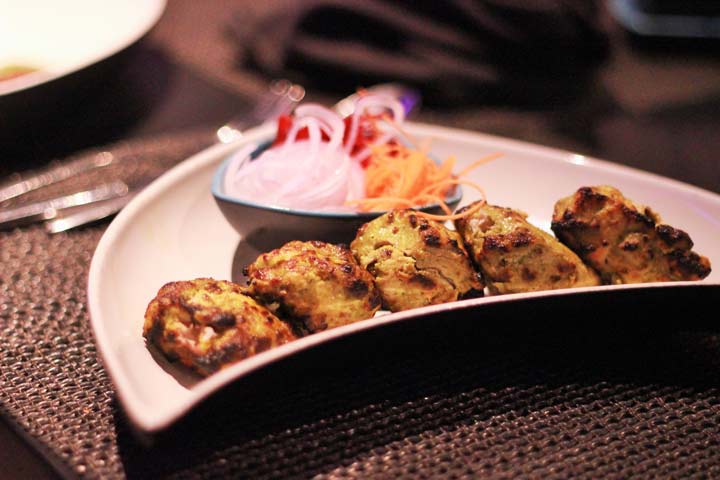 Tikka has always tugged at our heartstrings and we've loved it in every form. So as we added a dollop of the yoghurt and mint dips to our tikka, our enthusiasm knew no bounds. It was super soft and we could tell that the fish was really fresh. It is incredibly hard to pick a favourite starter given how much we were spoiled for choice, but if we absolutely had to pick, this one would be right on top.
5. Malai Paneer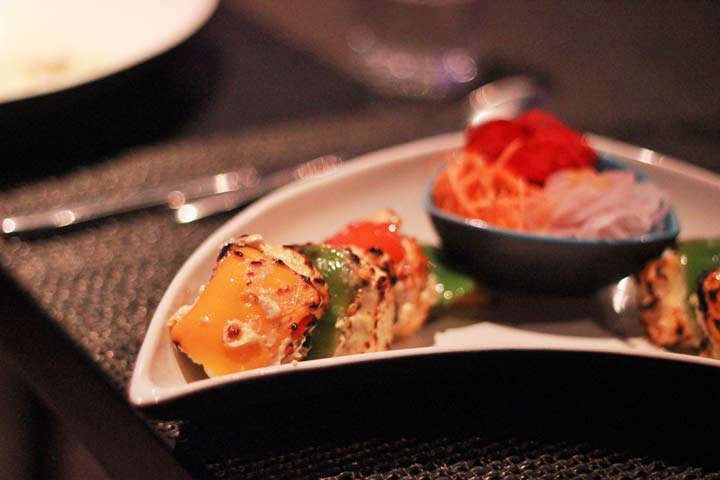 Presentation on this was so lovely that we spent a good minute just looking at it. But when the smell got too inviting, we decided that it was time to take this feast for the eyes straight to the palate. To put it in a nutshell – it tasted just as good as it looked.
6. Jalandhari Seekh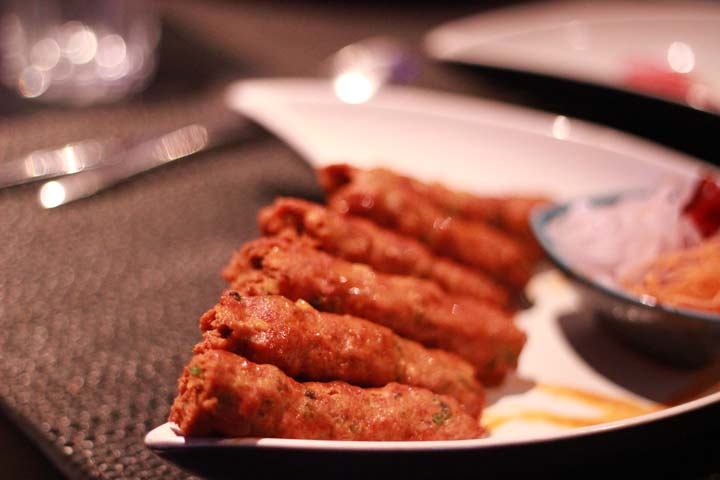 This dish hails from Jalander in Punjab. We've been told that this is so authentic that it will bring tears of pride to a Punjabi living in Madras! We may hail from Madras but we can tell that it is absolutely delectable.
7. Murgh Malai Tandoori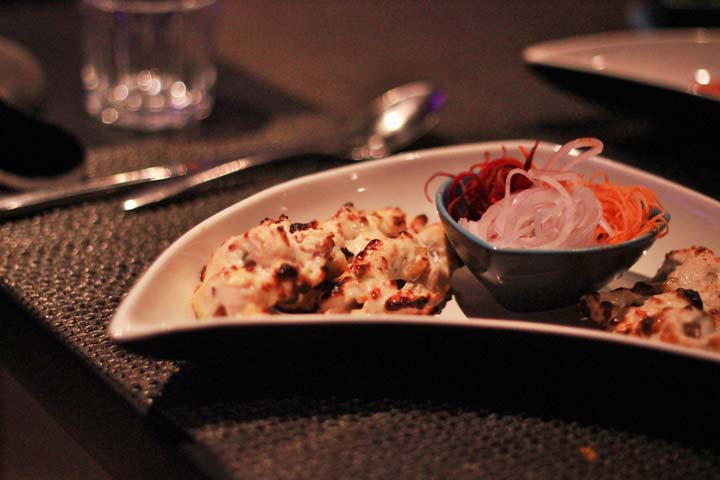 This one is packed in flavour and delightfully rich. The chicken was succulent and juicy. It was garnished well and the effort that's gone into making and plating this dish is remarkable.
Mains
Just when we thought that we'd had it all, we were told that we would then proceed to the main course. While we were profusely refusing to eat more (only because the buttons on our trousers were protesting quite stubbornly), the aroma of freshly made parathas and naan filled the air. Let's just say, we may have popped a couple of buttons while our hearts did some serious balle balle.
1. Laccha paratha with Lahori kheema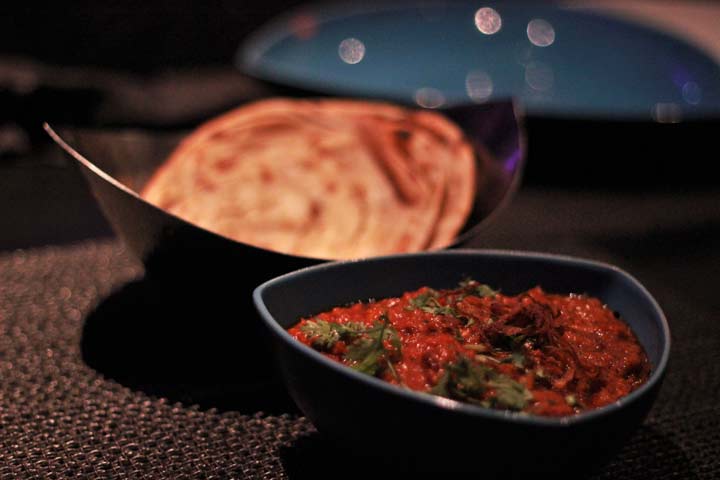 Hailing from the Province of Punjab in Pakistan, this kheema had perfectly cooked chunks of meat and minced lamb. We loved it and it is a complete win in our books.
2. Dal Makhani with Garlic naan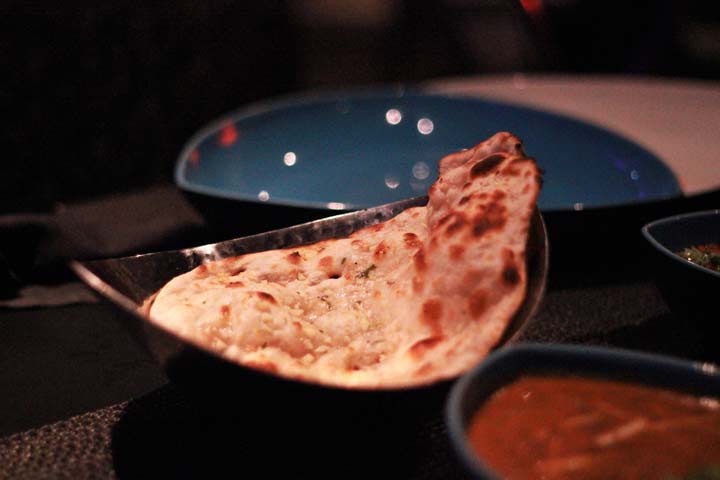 We're told that the dal makhani and dal tadka are very popular with the people who visit. While we may not have tasted the latter, we can definitely vouch for the former. The naan was fresh off the tava and complemented all the curries.
3. Bharme Kulche with Murg Puran Singh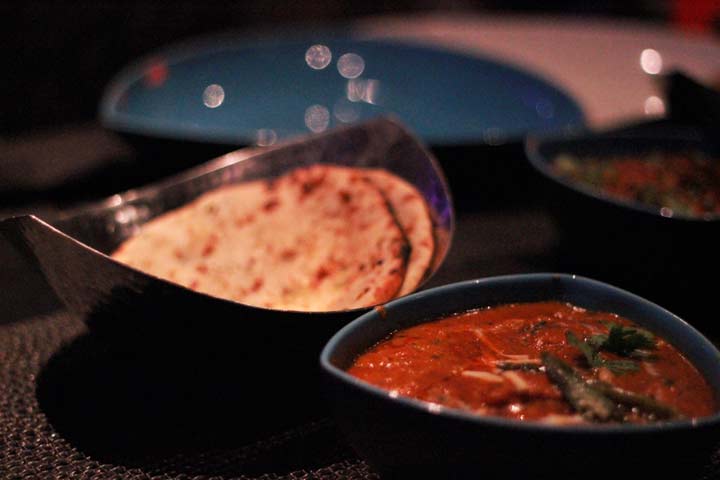 This delight of a dish came into being because of the chef, Palvinder Singh's travel around the nooks and crannies of Punjab. They've had customers who've tasted Puran Singh's special chicken curry from Punjab vouch for the authenticity of this dish. Need we say more?
4. Dum Aloo and Kadai Sabzi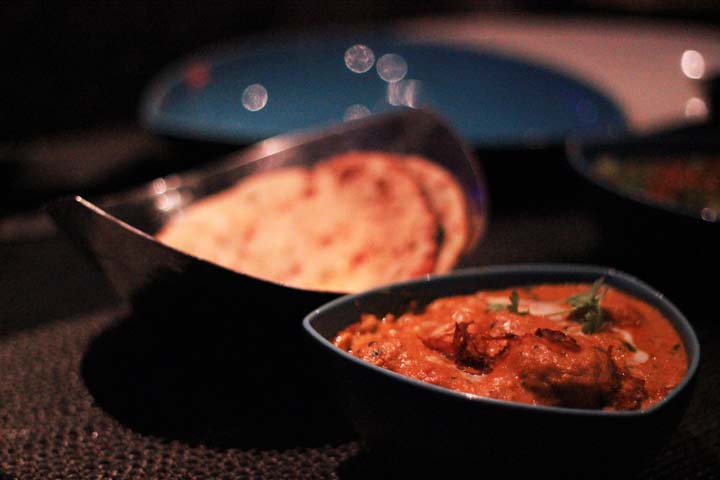 We were brought a couple of more dishes to go along with our rotis. Both the Dum Aloo and Kadai Sabzi tasted absolutely divine. The Dum aloo had a beautiful flavour of mustard seed. The mushrooms and potatoes in this curry tasted great with the naan. The Kadai Sabzi went really well with the Kulcha. Had our appetites allowed it, we would've tried some of their rumali rotis but unfortunately we just couldn't stuff ourselves more!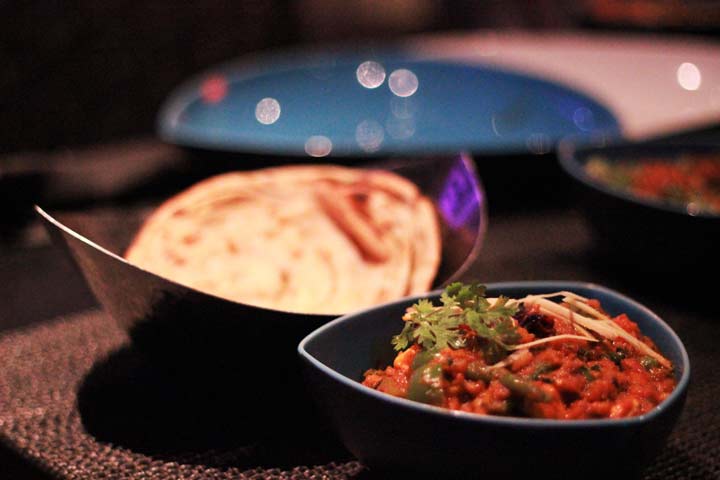 On an aside, I know that this article has used the word "perfect" quite extensively. For a lifestyle journalist to be able to call something perfect is not easy and when the scenario does present itself sometimes, it's not about the food alone but the experience. The hospitality of the staff, the gorgeous view at the restaurant, the wonderful stories of the chef, the restaurant manager, the director of F&B and of course, the wonderful spread is etched in my memory as one of the most pleasant evenings on the job. This article is as personal as it gets as the stories we'd heard that night touched us more than we can ever put in words. Thank you Raintree, Anna Salai.