Dilli Diaries: A Guide To Greater Kailash's Upmarket Street Food
Divided into three major shopping areas – GK1, GK2 and GK3 (yes, there's third part too) – Greater Kailash and many is one of the hottest upmarket hangout spots in the Capital. The place is far from swanky malls but definitely sees more footfall than one. From LV and Gucci clad people to college girls looking to crack a fair deal with clothes, bags and jewellery vendors, one can spot 'em all.
The best part about these markets are that they understand the simple fact that being a posh locality shopper does not mean being alien to rustic Indian street food. Here are 6 joints to satiate the street food junkie inside you while hovering around this fancy neighborhood.
Prince Paan
29, M Block Market, Greater Kailash I, New Delhi-24 | 011 29236364
You may have just shelled out a decent amount at the restaurant but our meal is incomplete without a paan from Prince Paan. The shop has catered to locales and celebrities alike, and for good reason. For non-paan enthusiasts, the shop holds a variety of delicious Indian mouth fresheners.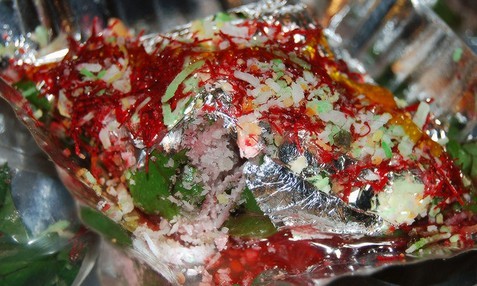 Image: Bhooka
Mahesh Chaat Corner
M-29, Greater Kailash (GK) 1, New Delhi-24 | +91 9811673773
Sharing pavement space with Prince Paan, Mahesh Chaat Corner is less than a quarter of the former's size but almost equally (if not more) loved. The stall serves up a variety of scrumptious street delicacies like paani puri, aloo tikki, chaat and the works.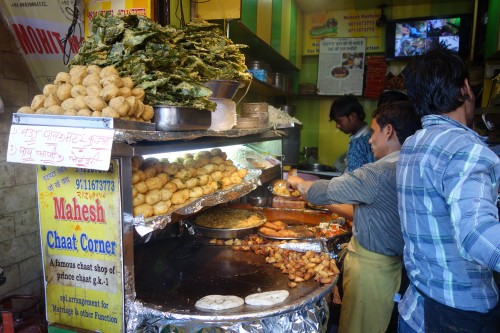 Image: The Restaurant Fairy
Depaul's & The Kathis
M-29, M Block Market, Greater Kailash (GK) 1, New Delhi-24 | 011 32918508
Situated near the opening of GK1 M Block Market, The Kathi's and Depaul's have taken it upon themselves to feed everyone with great rolls followed up by refreshing cold coffee and a number of other cool beverages. The small and almost cluttered space is just about enough to grab your food and move up.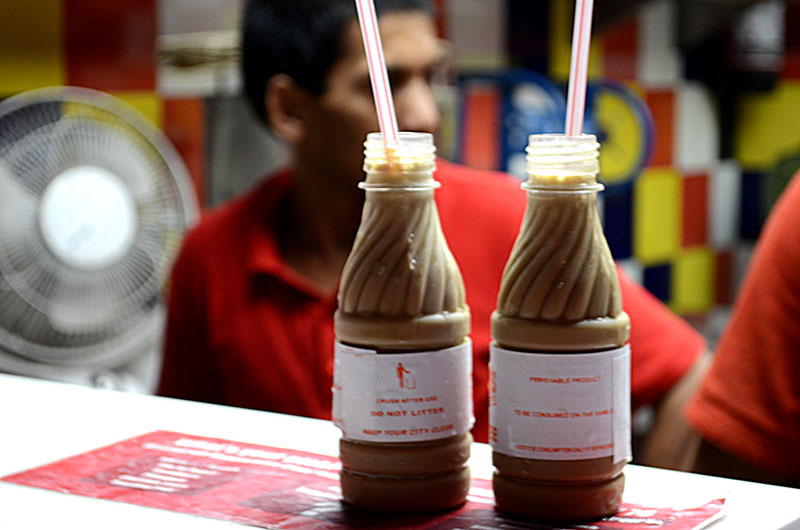 Image: Reema Behl Portfolio
Brown Sugar
M-73, M Block Market, Greater Kailash (GK) 1, New Delhi-49 | 011 41631246; 011 42631247
Indian street food is romanticized with chaats, bhels and tikkis but Brown Sugar made some refreshing additions to that list with snacks like sandwiches, tandoori momos, hot dogs and thick shakes. The place is the new-age street food hub for the youngsters thanks to the hoard of yummy quick bites.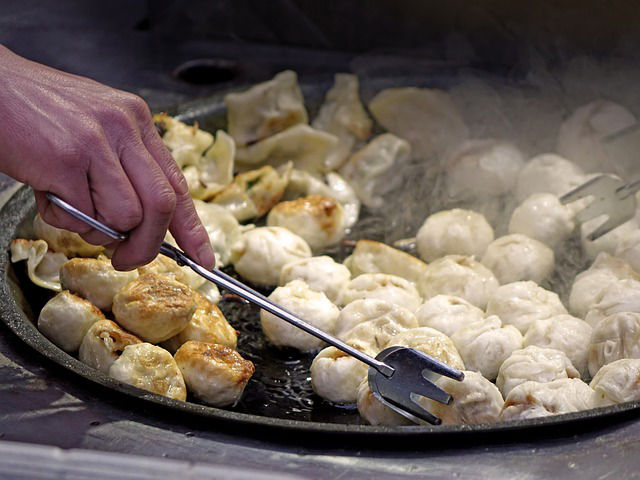 Image: Hangouts
Koyla Kebab
M-5, M Block Market, Greater Kailash (GK) 2, New Delhi-49 | +91 9718512211; 011 41704789
As the name suggests, Koyla Kebab is the go-to place for kebab and charcoal-grilled tikka lovers. The place does up a variety of vegetarian and non-vegtarian kebabs like galouti, kakori, sekh, etc. In addition to the smoky kebabs, the kiosk also makes some mean rumali and paratha rolls.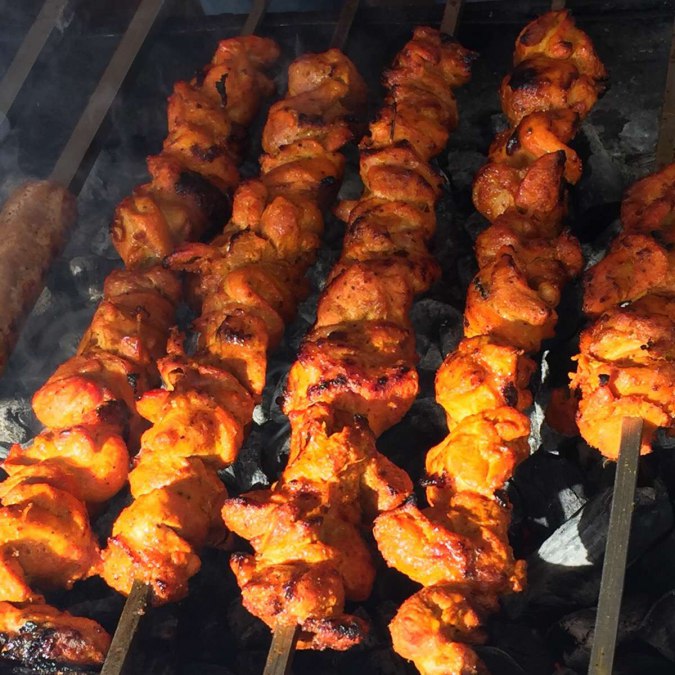 Image: Zomato
Aunty Special Momos
Located somewhere between Prince and Depaul's, Aunty Special momos is for those of you who want nothing to do with kebabs, rolls, paan and chaats. This humble little stall is run by a lady (we're guessing she's the aunty in question), and steams up amazing veg, chicken and paneer momos.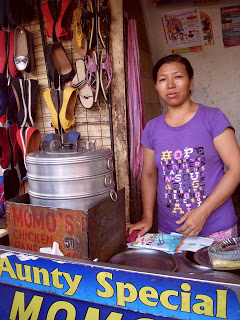 Image: Foodathon India
Now you know where to eat after spending all your money on shopping.
Feature Image: Zomato