Dilli Diaries: The Cuisines That Influenced Delhi's Iconic Spread
We've already learned at length about the Capital's signature street foods and it's legendary eating hubs (and even how they came into being), so it's time now to dig a little deeper into what really makes Dilli-style food so iconic. What are the cuisines that constitute the makeup of the Capital's spread? What does one really mean by "North Indian cuisine"?
While each state has its separate identity, culture, and cuisine, Delhi draws a little from each of these to concoct a whole new cuisine that consists a little of every corner of the country (Dilli Haat agrees). And while each state is an equal player, there are certain cuisines that have influenced the way Delhi eats more than others. Interestingly enough, some of these cuisines have traveled all the way from across international borders over various empires, sultanates, and centuries to form what is now. Here are the five biggest influences on Delhi's palate.
Probably the first name that pops up in every head when one says "Delhi" – Punjabi. Punjabi cuisine gave Delhi popular preparations like dal makhani, butter chicken, and tandoori chicken. But being situated just one Haryana away is not the sole reason behind the Capital drawing major influences from the North Indian state.
Punjab has, for centuries, had an influence on the Capital. Whether it was before 1947 when the Capital adopted flavours of the massive state spanning across modern-day Indian and Pakistan or post-partition when prominent settlements consisting of Punjabi refugees popped up in Delhi, the Capital has for ages shared a substantial ghee-laden culinary confluence with Punjab, the state e have to thank for being not only an origin but also a passageway for a number of gastronomical influences like Mughlai and Afghani.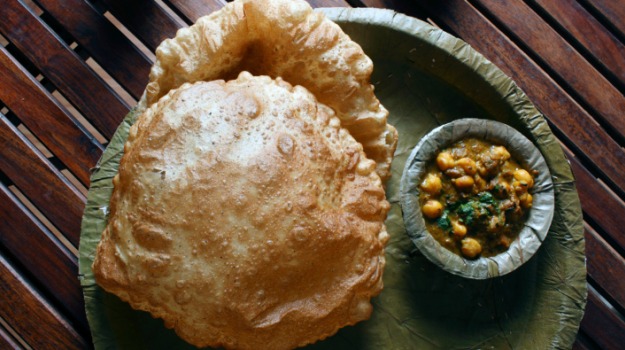 Image Source
Mughlai
It is only natural for an empire to be heavily influenced by rulers that ran it for almost three centuries. With a territory that spanned almost 4 million sq. km under them, the Mughal Empire was the second largest in India. The eminent Mughal rulers left behind more than gorgeous landmarks and cultural milestones to cherish, they also influenced the way their kingdom ate. And still eats over 300 years after their rule ended.
While adding a new dimension to Delhi's food, the Mughals – and Sur Dynasty ruler Sher Shah Suri, whose reign was sandwiched in between Humayun and Akbar's – in a way refined it with influences brought in from Persia. With the influx of culinary style that involved rich spices and extravagant techniques, the Capital found a whole new way of appreciating meats in the form of biryanis, decadent kebabs and thick gravies like the qorma.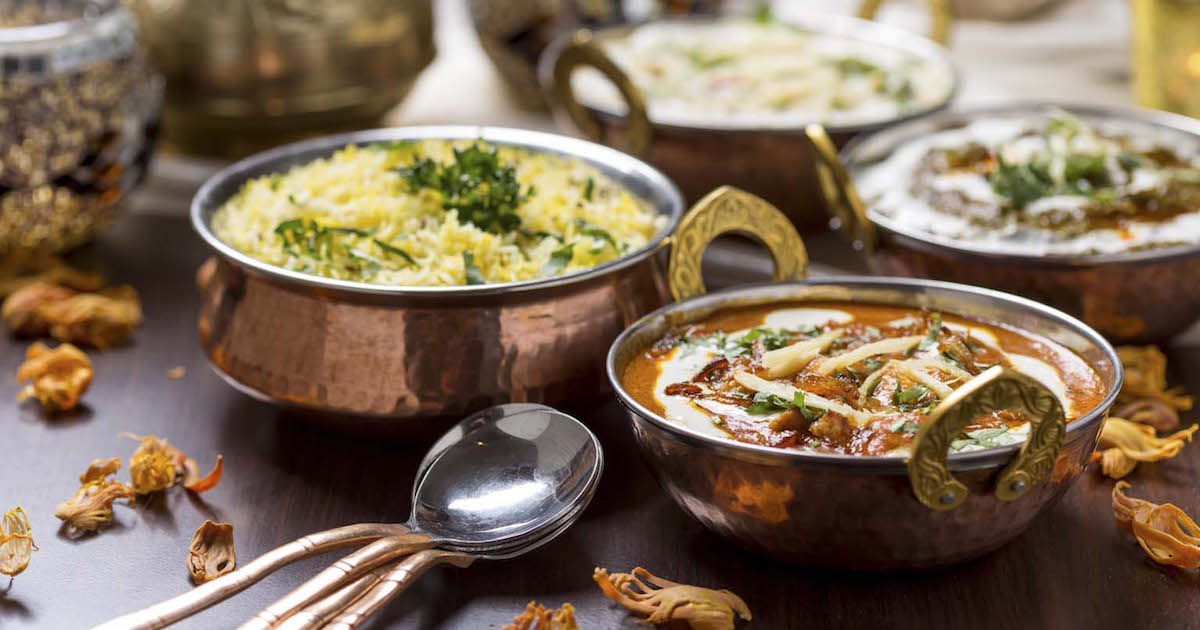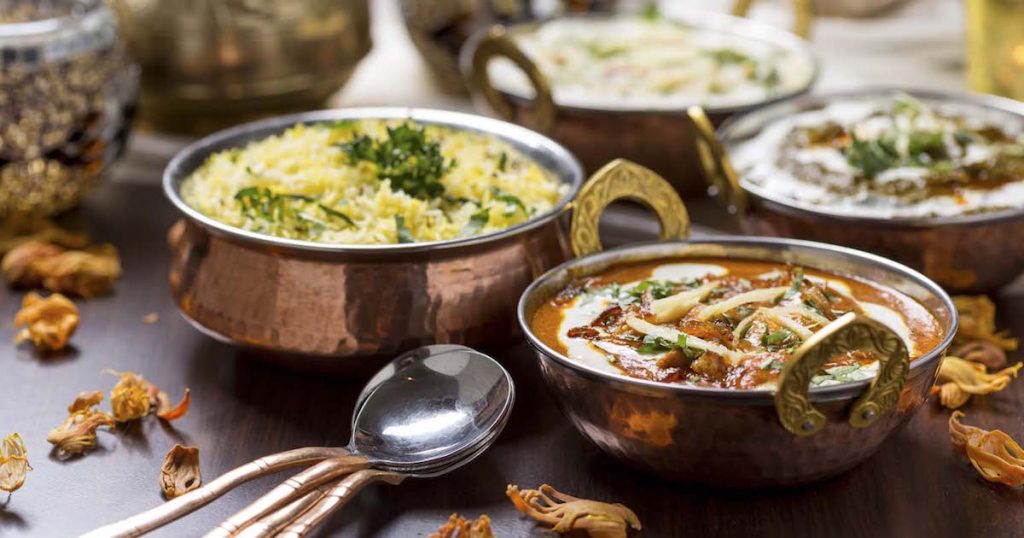 Image Source
Awadhi
Speaking of royal food, the princely state of Awadh (also known as Oudh) too contributed greatly to Delhi's roster of kebabs, breads, and more. Though similar in many ways to Mughlai, Kashmiri, Punjabi, and even Hyderabadi foods in term of richness and flavour, Awadhi cuisine can be differentiated from it on many grounds. For instance, the dum style of cooking over slow fire is synonymous with the princely state and modern-day Lucknow. Moreover, Awadhi menus also gave equal (maybe even more) importance to vegetarian food, paving the way for a number of popular recipes. Additionally, even the ingredients like saffron and zarda used by traditional Awadhi cooks set the cuisine apart.
That said, it isn't just the princely spread that has traveled over to Delhi. The Capital also owes a lot to modern-day Uttar Pradesh for lending a number of street foods and savoury inspirations. From the zesty aloo chaats and sabji kachori to the mouth-watering bedmi puri and gol gappas, the state sure has given us more than just Noida!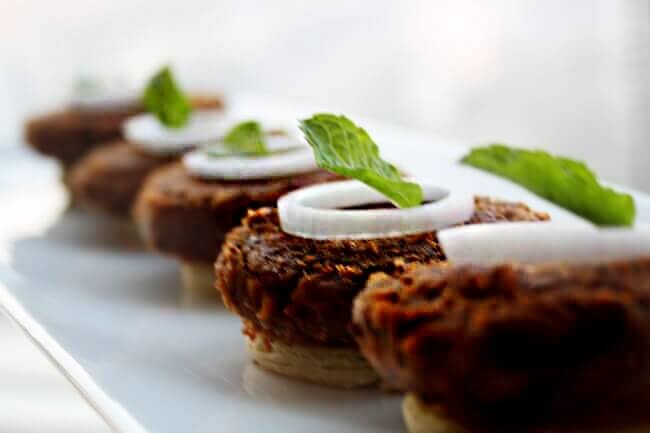 Image Source
Two words – Chittaranjan Park. The ethnically rich chunk of South Delhi stands for all that is delicious and worth over-eating in Bengali culture. Armed with a sprawling fish market and stalls that roll out some of Delhi's best egg rolls, Mughali parathas, jhaalmuri, and deem devils, the CR Park market is a manifestation of every food-lovers dreams.
However, this distinctive Bengali influence runs strong in street food hubs across the Capital. From Noida's Brahmaputra Market to Gurgaon's Sadar Bazaar, there is not a corner that is oblivious to the wonders of a thick kathi roll or a deep-fried breaded cutlet.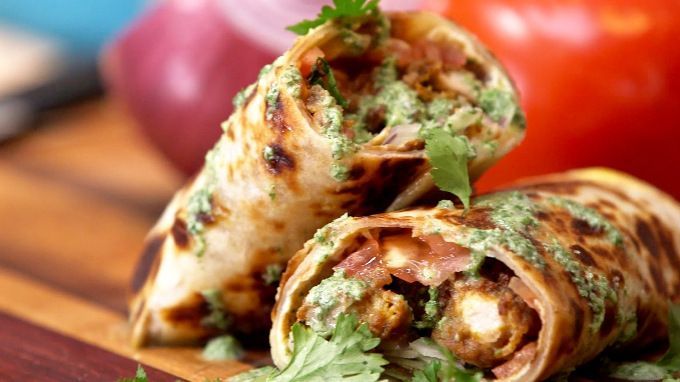 Image Source
Sikkim & Assam
When speaking of Delhi's food realm, it is impossible to not mention momos, thukpa, and the quintessential desi Chinese that is nothing like what Chinese food should be yet supremely delicious! These three are an essential component of the Capital's street food canvas and for that, we have the Northeast Indian states, especially Sikkim and Assam to thank. Originally of Tibetan (and Nepalese) origin, the iconic dumplings and noodle soup have made their way to Delhi's palate and heart. And how! Given the Capital's innovation prowess, we even have the luxury of gobbling up unique preparation like tandoori momos, which is one of the many hybrids distinct only to authentic "Delhi cuisine".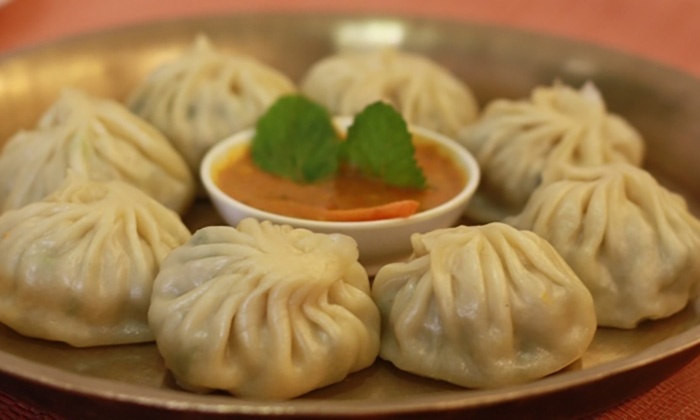 Image Source
So, for the next time someone says there is no such thing "Delhi cuisine" you now have a counter argument!