Dilli Diaries: The Butter Chicken Connect
When someone says 'butter chicken', the mind instantly wanders into a wonderland of huge copper cauldrons overflowing with the creamy orange curry loaded with chunks of juicy chicken and a gorgeous white swirl of malai on top. And more often than not, this wonderland is a dhaba or restaurant in Delhi. So what is it that so intensely binds Dilli with butter chicken? Is it the fact that the dish was reportedly invented in the city; or is it Delhi's love for chicken, butter, and malai in general? We take a look at Delhi's emo connect with the immensely popular chicken preparation.
With Love, From Daryaganj
Butter Chicken, a.k.a. murgh makhani, is attributed to the rustic lanes of Old Delhi. Daryaganj, to be specific, where a genius gentleman whipped up this dish that would compel generations to come into ordering an extra basket of naan to lap up the last of the creamy butter-tomato gravy. This genius was none other that Kundan Lal Gujral, the owner of Delhi's iconic Moti Mahal Delux situated in Daryaganj, Old Delhi.
From then on, there was no looking back for the chicken recipe, which went on to be devoured by guests of the state at banquets hosted by Jawaharlal Nehru. The story of this dish is nothing short of magnanimous. From the lanes of Old Delhi it landed up at the immaculately laid out tables of some of Delhi's finest eateries.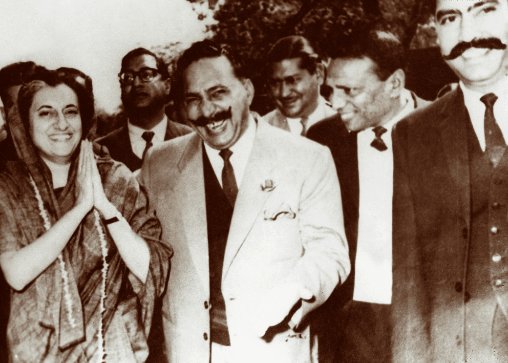 Image: ScoopWhoop
The Tandoori Magic
Apart from Delhi's undying love for chicken, butter, and Mughlai food in general, what also played a major role in pushing murgh makhani up the popularity ladder was the tandoor factor.
India has for decades, centuries, and civilizations savoured food cooked on the traditional tandoor, and with good reason. The smoky flavor and the slightly charred texture imparted by the hot earth oven is unmatched. And while it is distinct, the flavour does not but seamlessly blend in with the gravy. And that's the beauty of It all – a bunch of dissimilar flavours and ingredients blended together to make a recipe that generations have sworn by.
What If?
Today, almost 60 years post its inception, as I look back at the history of butter chicken, I wonder if the numerous Mughlai and North Indian restaurants across Delhi would be the same without Gujral's ingenious discovery. Would Pandit Nehru's guests be equally content with kadhai chicken and chicken do pyaza? Or would we have eventually landed up on this recipe? Who knows?
For now, let's just understand a simple fact that a man from Peshawar, in post-colonial partitioned India, with one simple chicken recipe, managed to bring together the world in his tandoor. The irony.
Feature Image: The Better India