Dilli Diaries: 5 Chaats You Can Get Only In Delhi
It is a well-established fact that of the many things it is famous for, Delhi's street food is easily the crown jewel of the city's food scape. With outlets – new and old – staying on top of their game with an array of delicious foods sizzling in the kadhais and searing on massive tawas. There are, however, a select few preparations that are the poster kids for street food in the Capital. Especially when it comes to the various chaats. Here are a few delicious chaats that you'll get nowhere else but in the Capital!
Where: Hira Lal Chaat (Chawri Bazaar); Bishan Swaroop (Chandni Chowk)
An Old Delhi signature, this chaat is to Chandni Chowk what Raj Kachori is to Haldiram's – iconic. The street food goes by a number of colloquial names including kulliya, kulla, and kuleey among many others. Kulle ki Chaat is essentially hollowed boiled potatoes or fruits filled with mildly spiced chickpeas and pomegranate seeds topped with some salt, pepper, chaat masala, and coriander leaves finished off with a generous squeeze of lemon.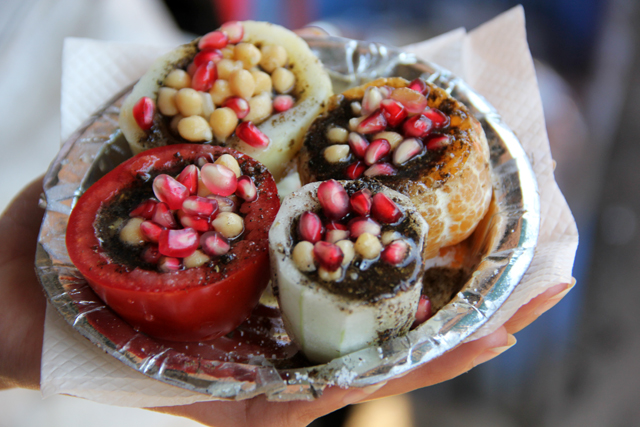 Image: Migrationology.com
Where: Lala Babu Chaat Bhandar (Chandni Chowk)
Imagine two wholesome samosas smashed – just the right amount – and topped with a dollop of chhole, further sprinkled with onions, chaat masala, coriander leaves, and the works. This preparation is called a samosa chaat, a.k.a. chhole samosa, and popular samosa and kachori vendors across the Capital would be happy to serve you a plateful.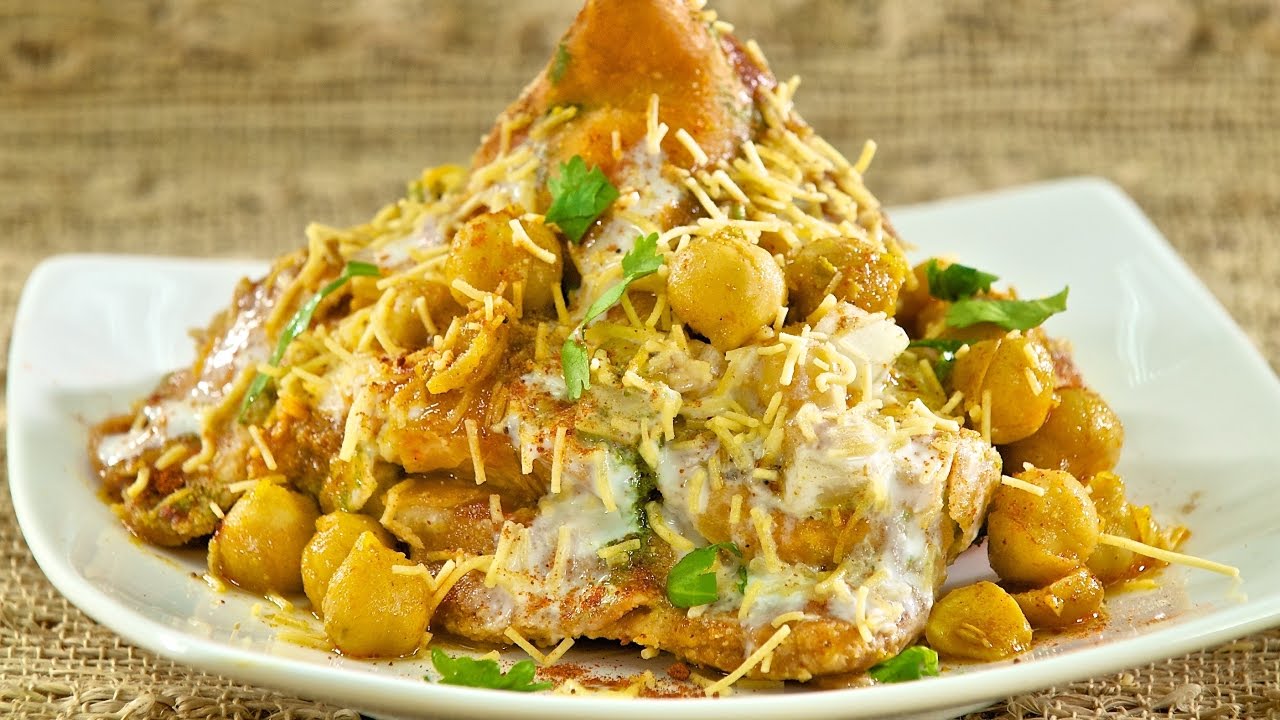 Palak Ki Chaat
Where: Prince Paan (GK 1)
South Delhi's fancy street food hub Prince Paan is popular for a number of things like their maddening variety of paan and an array of classic street foods (fun fact: the joint makes all its water-based foods like pani puri using mineral water). Prince Paan rolls out some truly unique chaats and our top pick is easily the pattor ki chaat, which consists stacked up of deep-fried spinach leaves decked with chopped vegetables, chutney, whipped curd, pomegranate seeds, besan sev, and lots of Delhi love!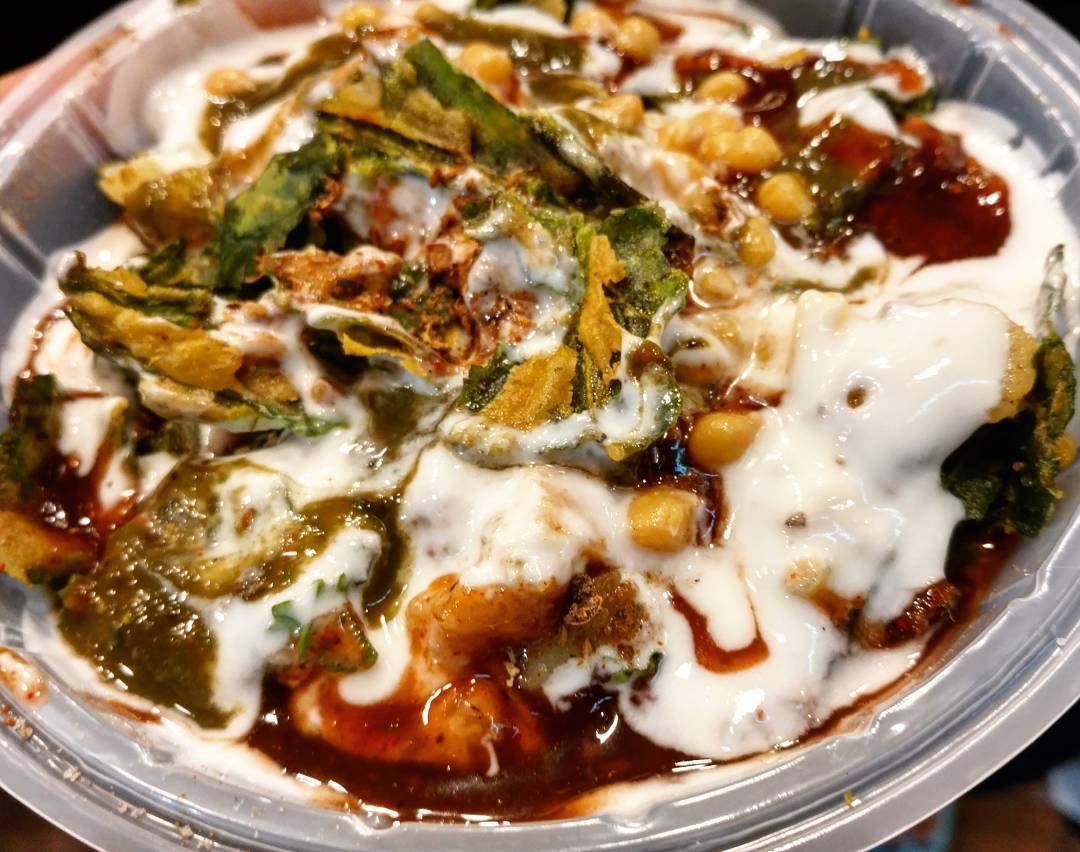 Image: Pinterest
Where: Old Delhi
Is a Delhi street food list even complete without mentioning the popular Daulat Ki Chaat. A lot of you may not know it by name, but a quick description of the chaat should jog your memory. Remember those muslin-covered yellow-white mountains perched atop the many hand-held carts that dot the lanes of Old Delhi? That "yellow-white mountain" is in fact Daulat Ki Chaat and you need to try some ASAP!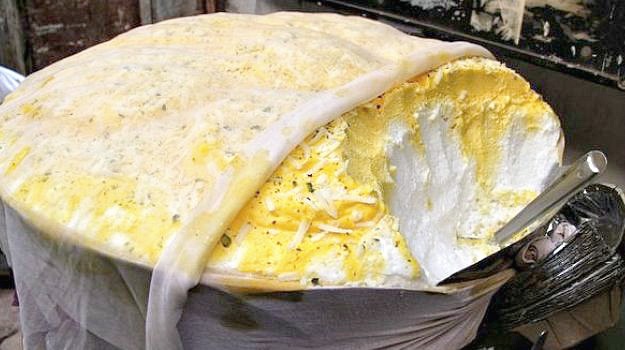 Image: Food NDTV
Fruit Chaat
Where: Jai Mata Di Chaatwala (Safdarjang Road); Chote Lal Chaat Bhandar (Sitaram Bazaar)
Now, unless you're lying, it isn't possible that a perfectly stacked platter of fresh fruits and chaat masala doesn't excite you. There is something oddly palatable about the sweet and salty blend of fresh fruits and seasonings (and of course, the added kick from the star fruit, a.k.a. kamrak) that everyone should try out at least once!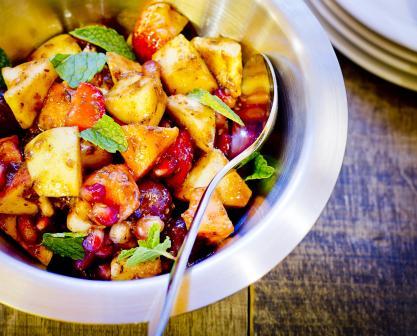 Image: Culinary Adventures of The Spice Scribe
Now now, we are well aware that these amazing chaats are not limited to Delhi-NCR but the Capital does take a massive amount of pride in rolling out the best versions of the said street foods. To explore more Dilli-style street foods, visit these nooks in the Capital!
Feature Image: Archana's Kitchen