A Delicious South Indian Treat At Annachi Dosa Kadai
Those who have lived in Chennai for years, have always known of VGP Universal Kingdom as the best place to spend time with your family. And if you're not from Chennai, then you get the package deal of staying at VGP Golden Beach Resort and enjoying the activities at the theme park right beside it. It's a huge landmark in the city and anyone driving to and from Pondicherry has also seen the colourful and playful theme park on ECR.
In South India, dosa is a staple diet for most. It's not a stereotyping or anything, but we South Indians do love our breakfasts of dosa, idly and sambar, because there is absolutely nothing more delicious and healthy than a good dosa paired with spicy chutney and hot sambar. So when you have a restaurant that caters to dosas, it's heaven on a plate. While it's been years since I've been to Universal Kingdom, I recently had the opportunity to visit Golden Beach Resort and their famous restaurant, Annachi Dosa Kadai to eat some good and try out their delicious dosa concoctions – and a few other things, just so you know what all you're going to get when you visit them the next time you're driving down ECR.
To start with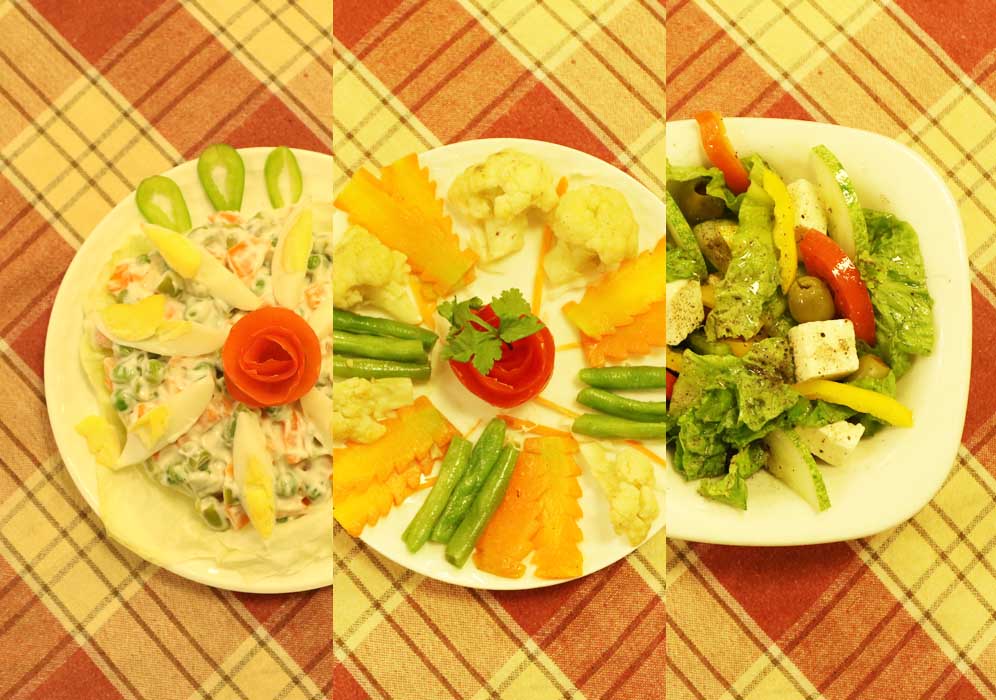 To start with, we had a couple of salads. The Russian Salad, for those that don't know, is a traditional dish in Russian cuisine. And is basically diced boiled vegetables covered in mayo. We were also served an Orzo Salad, which again has a mixture of vegetables, and herbs.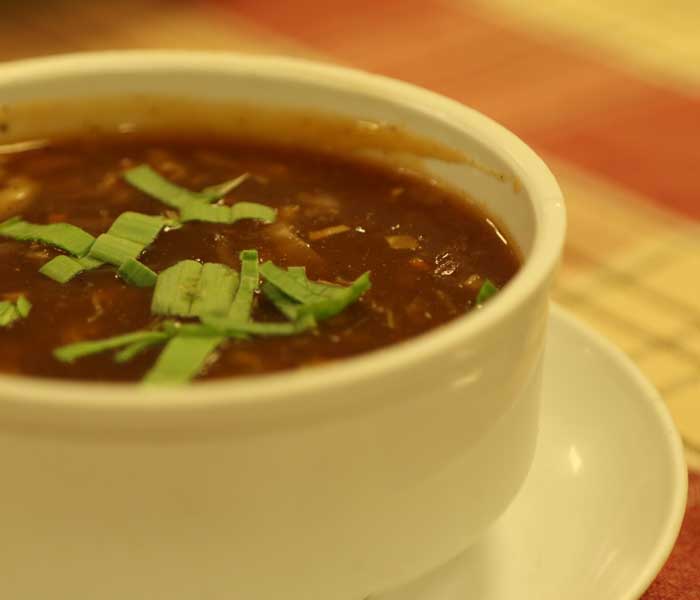 Next, we were served a Hot & Sour Soup, which had a great balance of the hot and the sourness, along with it being a good follow up to the salads. They also have a non-vegetarian option, if that's what you'd prefer.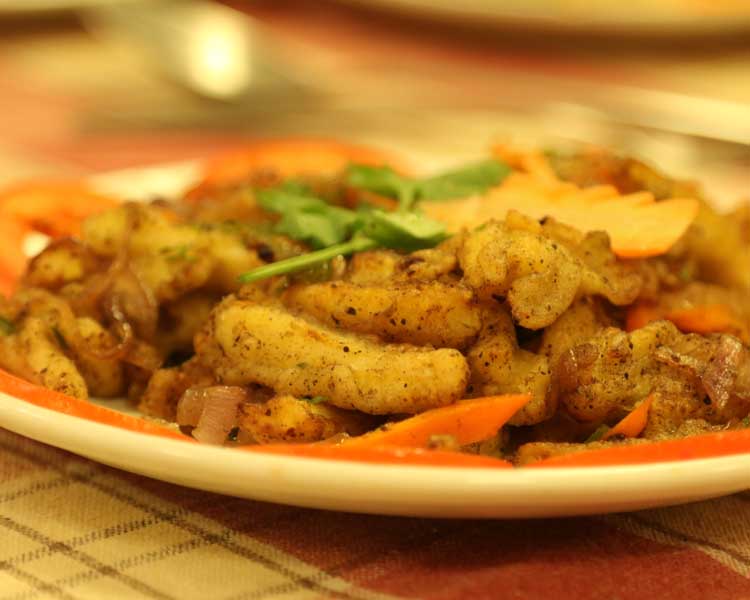 This is a dish I've never really had before, but I can tell you that once you start eating, you can't stop! The Babycorn with Salt & Pepper is a great starter to go with the soup, because it's got the crunch and what more could you ask for with a soup accompaniment?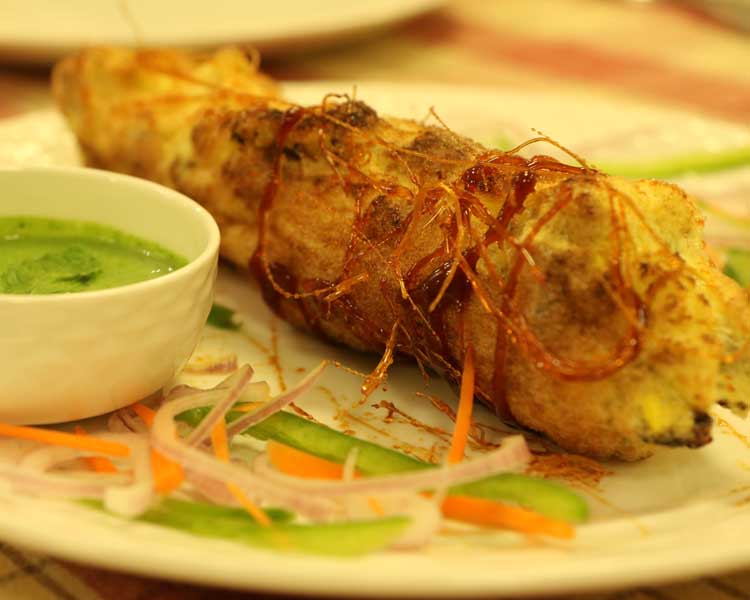 You've eaten Reshmi Kebab before, but you've never eaten it like this. Covered in a fried egg coating and then dribbled with caramel, this version of the reshmi kebab is a hot and sweet one that you'll be talking about for days. Sure, if you're not a fan of the sweetness, you can take off the egg and caramel and eat the kebab just as it is too!
The main party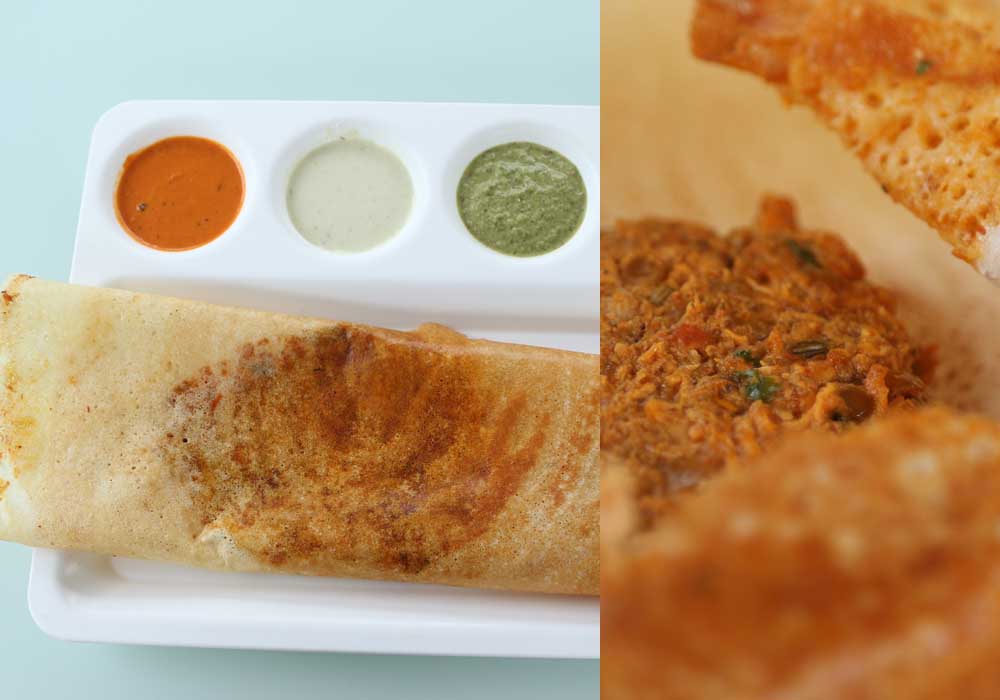 Their dosa list is long and exciting, but we settled for simple and delicious options like Chicken Kheema and Mutton Kheema. For those wondering how this works, it's just like a masala dosa. But instead of the center being filled with aloo and masala, it's filled with the meat of your choice. Delicious or what?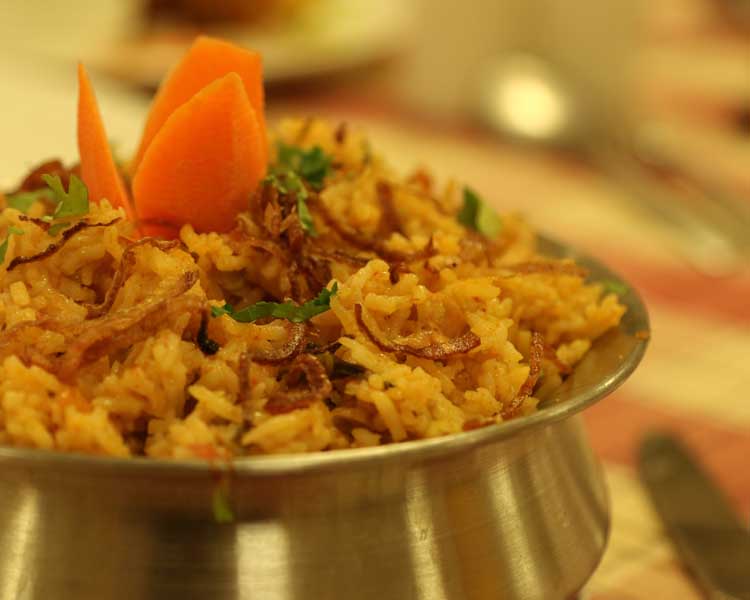 Like dosas, we also love our biryani and so we got a Chicken Biryani that had the spice and the flavours that make your mouth water for more.


And for those who don't like dosas or biryani, the options are endless! We also had some Butter Naan and Roti with Palak Paneer and the classic Butter Chicken Masala.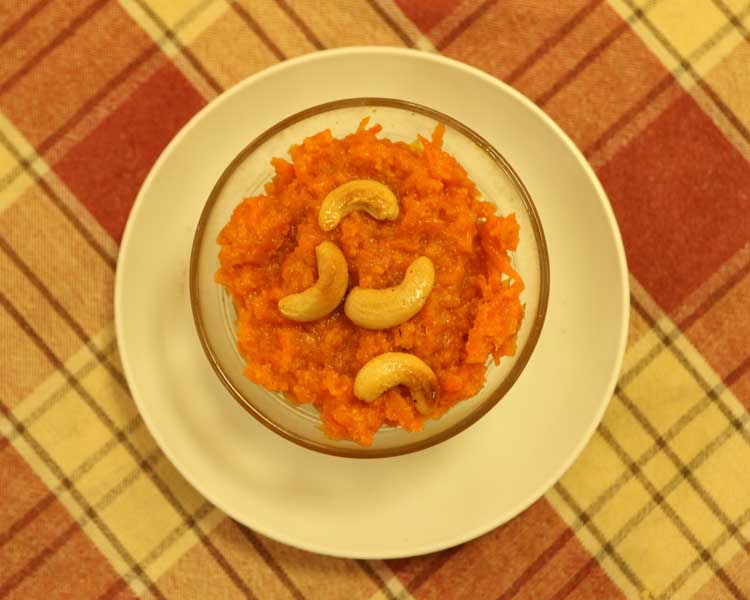 The perfect end to a filling meal is always dessert and we got a bowl of piping hot Carrot Halwa which just melts in your mouth thanks to the ghee and the way it's made.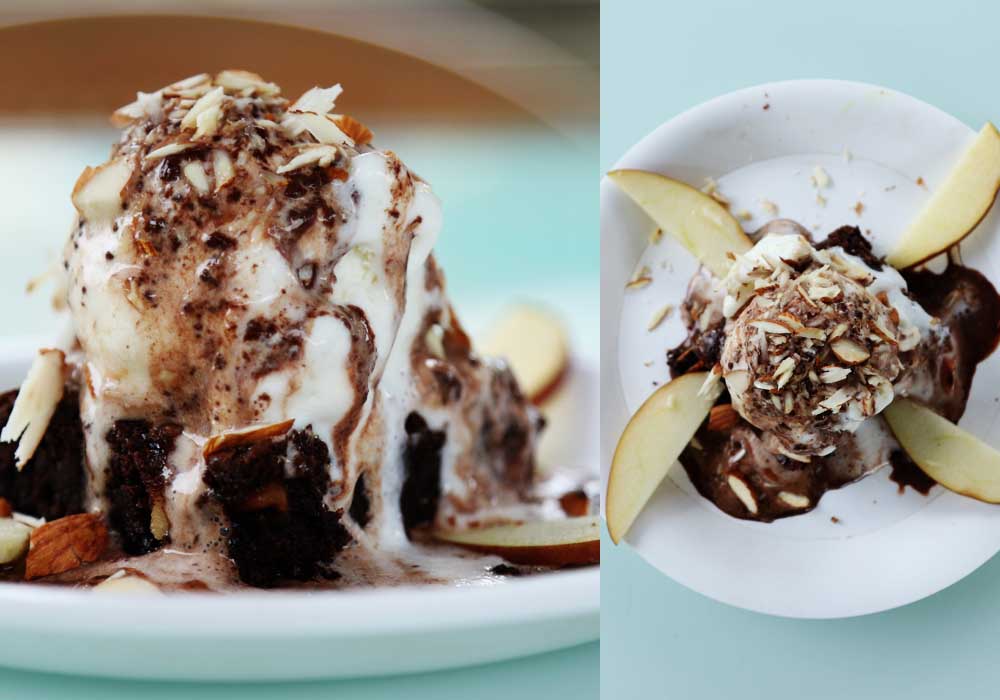 But what really wins all the awards is the Brownie with Ice Cream, straight from the kitchens of Mom & Berry! The brownie is served to you hot, topped with a generous helping of vanilla ice cream that melts everywhere and totally makes your day.