A Delicious Portion of Bollywood On Our Plates At Lights Camera Action
'Pushpa, I hate tears…' said Rajesh Khanna in Amar Prem and also a quirky coaster at Lights Camera Action.
Scene 1
Located in the thriving gali of 'The' Village in Delhi, Lights Camera Action is a Bollywood themed restaurant that has taken the silver screen very seriously. And we love that! It is every filmy foodie's paradise and they'll know it the instant they ascend the stairs – which is plastered with filmy quotes – to the place.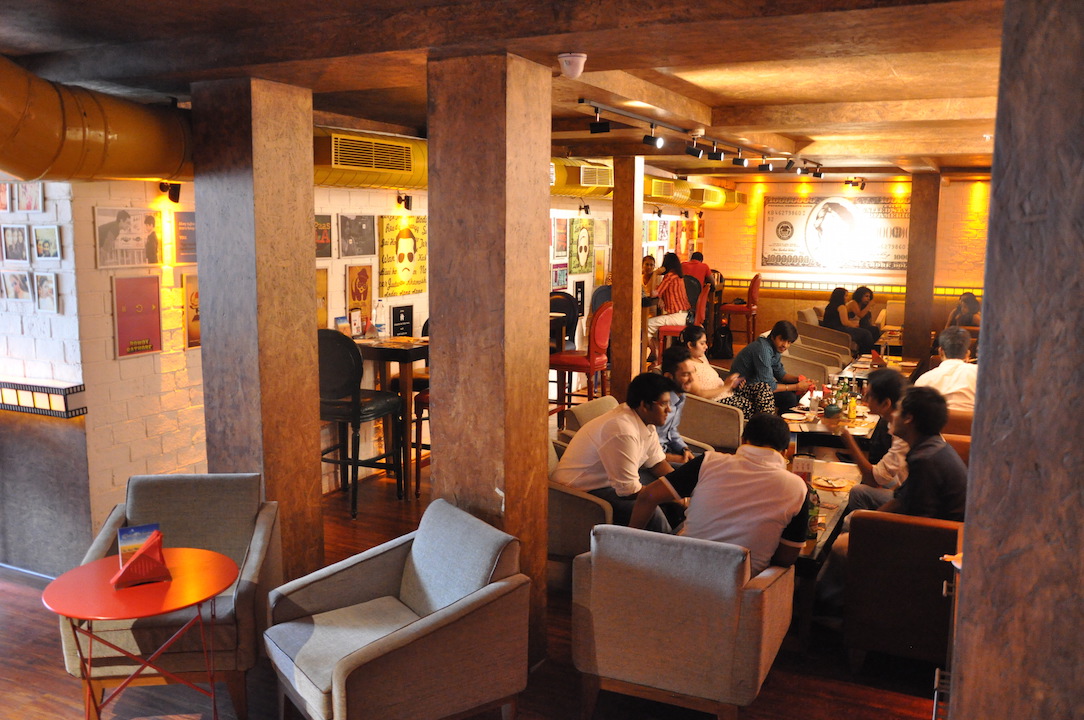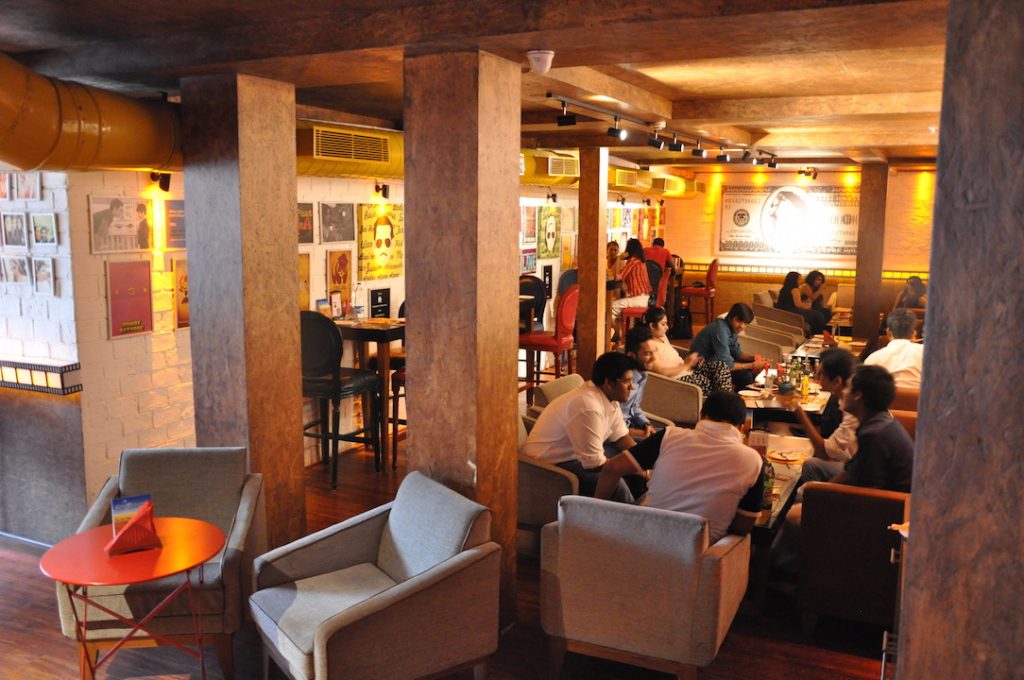 Scene 2
The moment you enter the restaurant you'll be greeted with tiny caricature cutouts of Bollywood actors, walls that are laden with movie posters and foot tapping head bobbling music. The place pays a delicious homage to the Hindi Film Industry with the décor, ambience and food terms inspired from the same.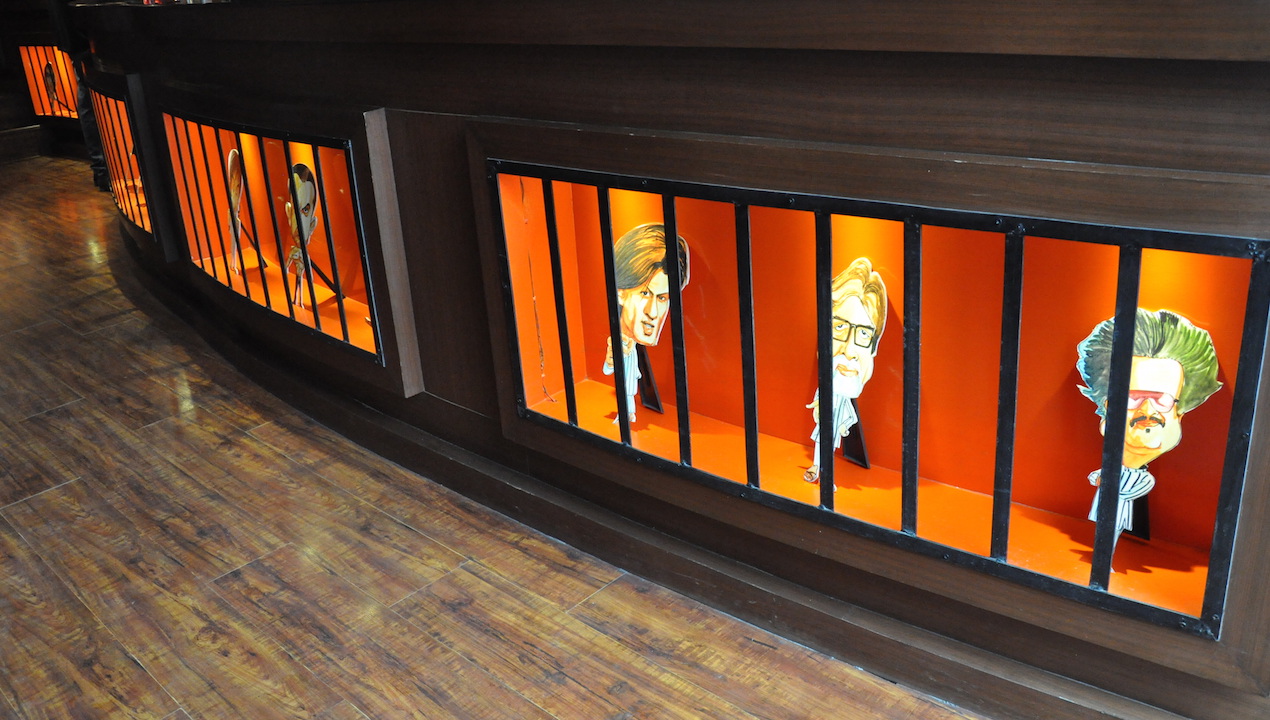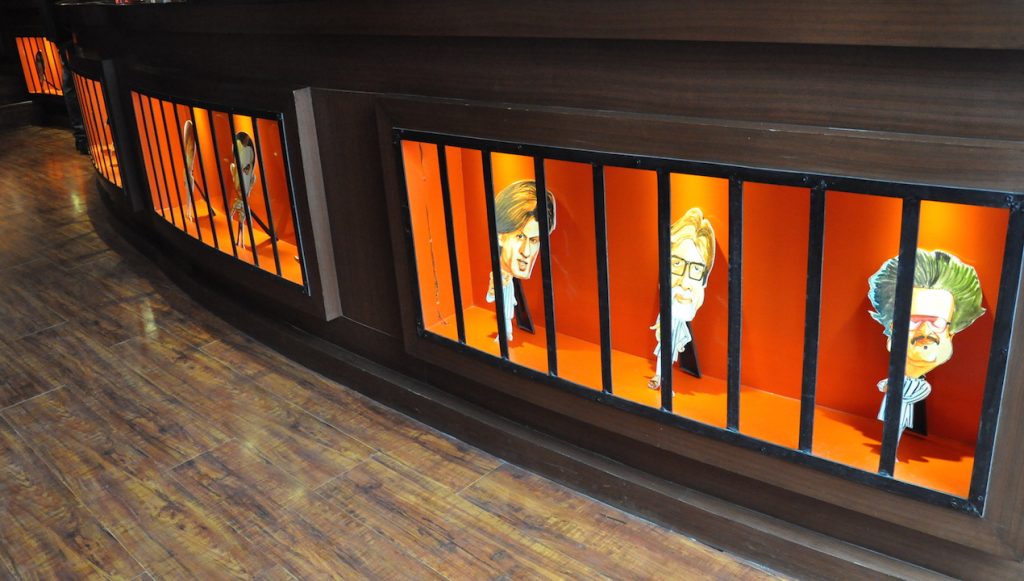 'Balam pichkari jo tune mujhe maari…'
Scene 3
The super courteous and friendly staff led us to a set of towering chairs and we established ourselves next to a wall that had some rib tickling funny editions of movie posters and dialogues. With quotes like "Rishte mein to hum tumhare baap lagte hain…" the coasters had us staring at them long enough to miss out on the chorus of our favorite Bollywood number! But that's okay because the next track was equally good.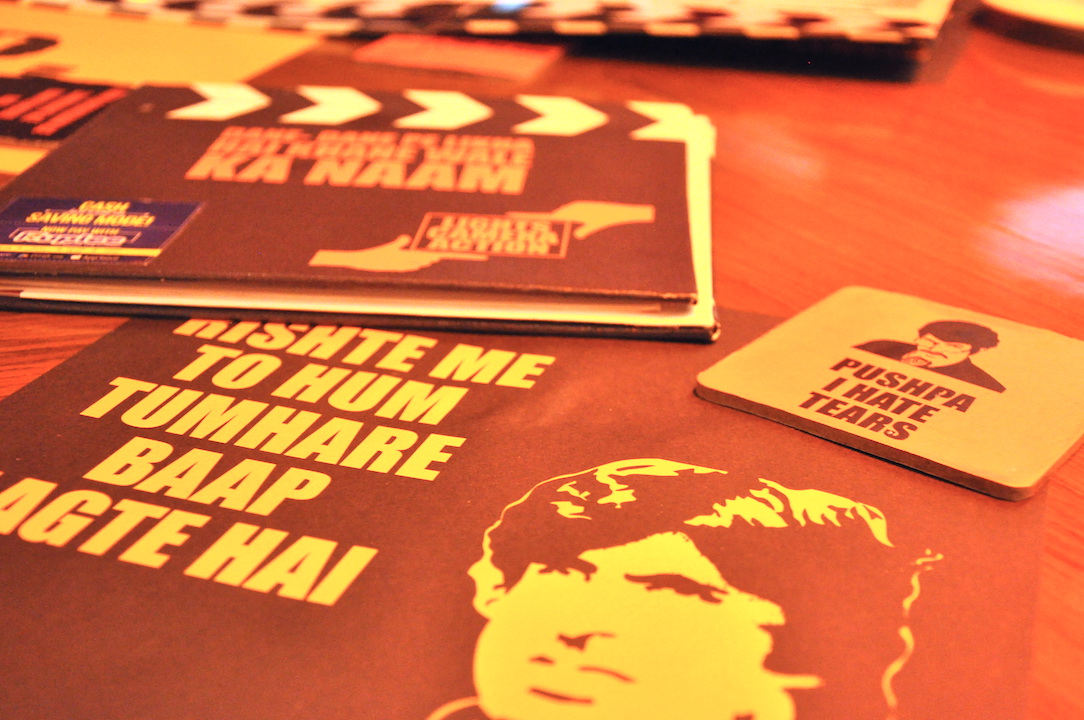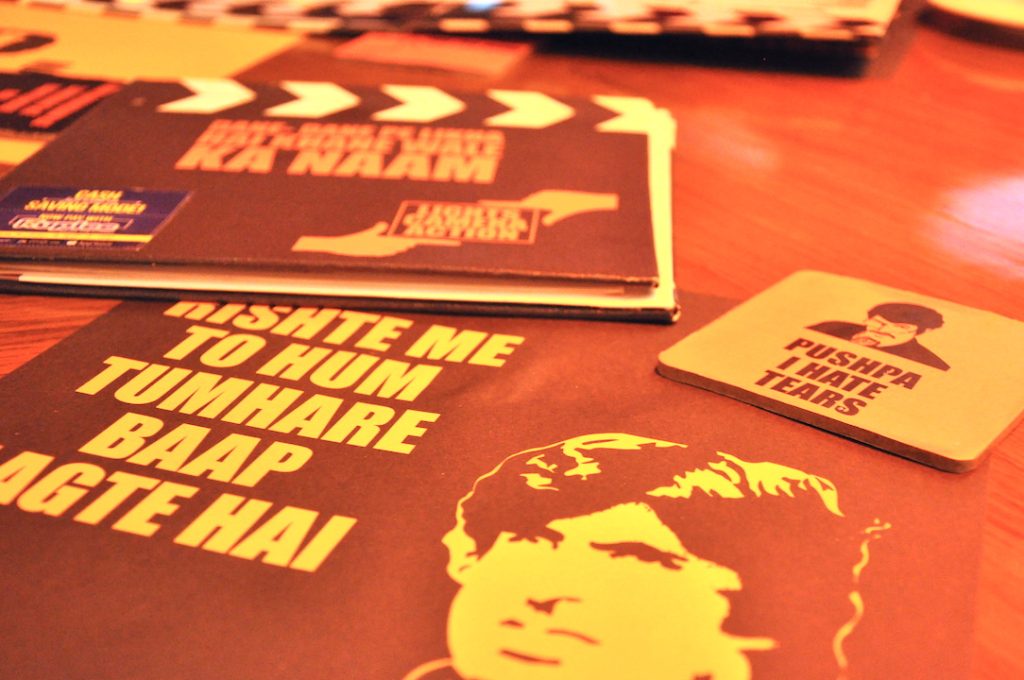 'Maine iss dil pe likh diya tera naam, Chandniii…'
Scene 4
We were handed the menu that was – you guessed it – dipped in Bollywood paint as well. The food terms have been very smartly linked to movies, actors, dialogues and songs. The quirky menu had on it drinks like Angoori, Item Song, Banarasi and Rang Barse among other exciting names and concoctions. The food options were infinite and each one more exciting than the previous. And no, the excitement wasn't because of the Chandni title track mixed with an English number playing in the background! Bheja Fry, Silk Smitha Rolls, Ujda Chaman, Kukurmutta and Gabbar Platter are not even a teaser of what the menu at Lights Camera Action holds.
The food complimented the entire feel and ambience of the place and kept our 'impressed meter' soaring high with delicious flavors, beautiful presentation and quick service.
Climax
What We Had:
Rang Barse
A sharp and strong concoction that, true to its name, was fabulously vibrant. This Lime and Strawberry Margarita was the perfect start to an amazing meal that was to follow.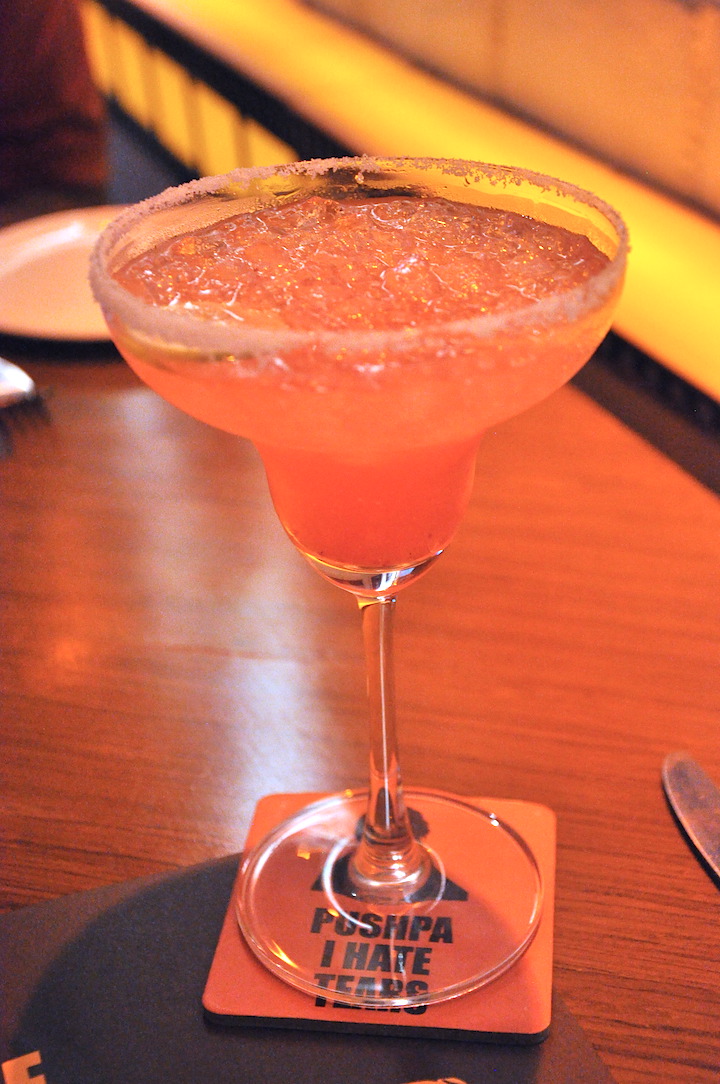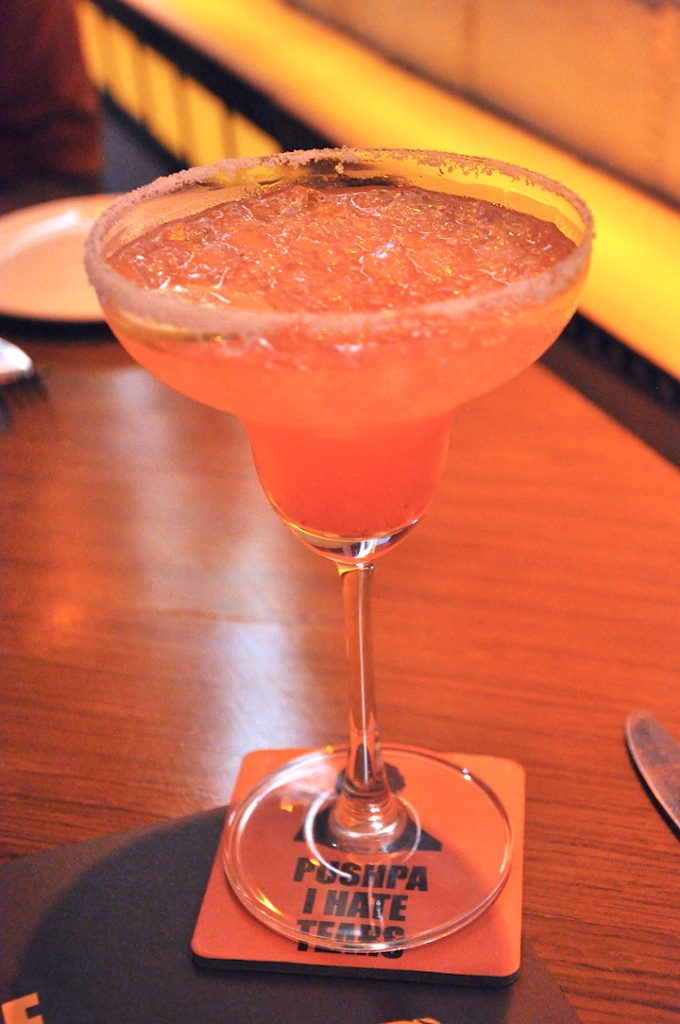 Bhiku Matre Vada Pav
An amazing adaptation of Maharashtra's much-loved Vada Pav, the Bhiku Matre Vada Pav was delectable. A steaming hot, spiced ball of shallow fried potato sandwiched in between two soft pavs, this starter really got us started. With a side of tangy coriander chutney, the dish was nothing short of brilliance.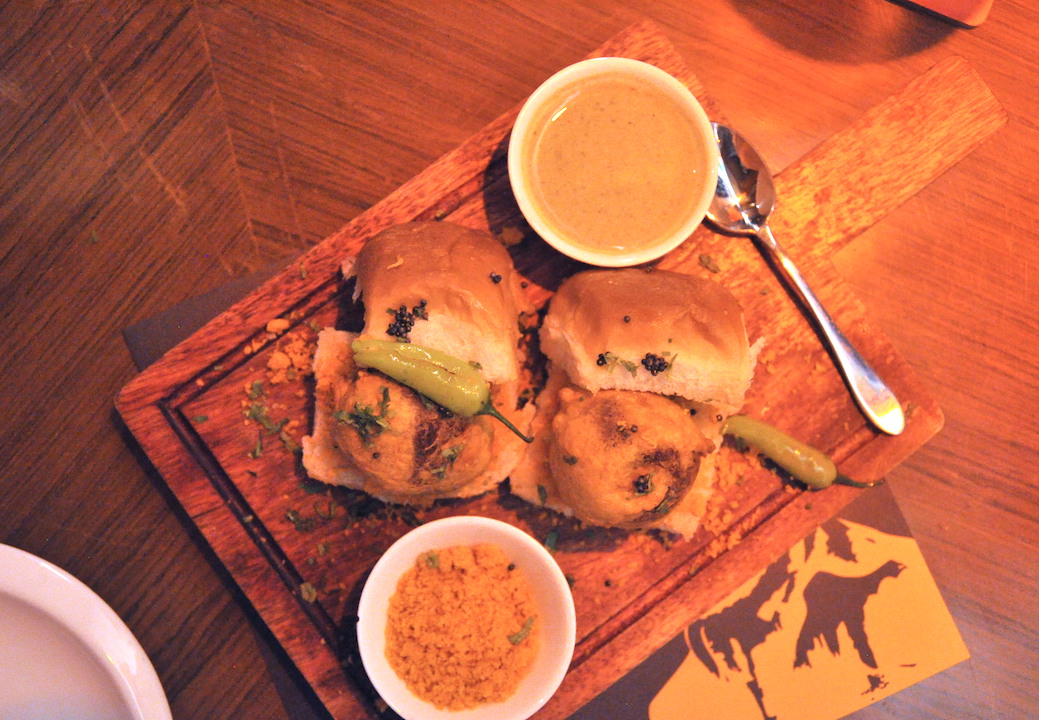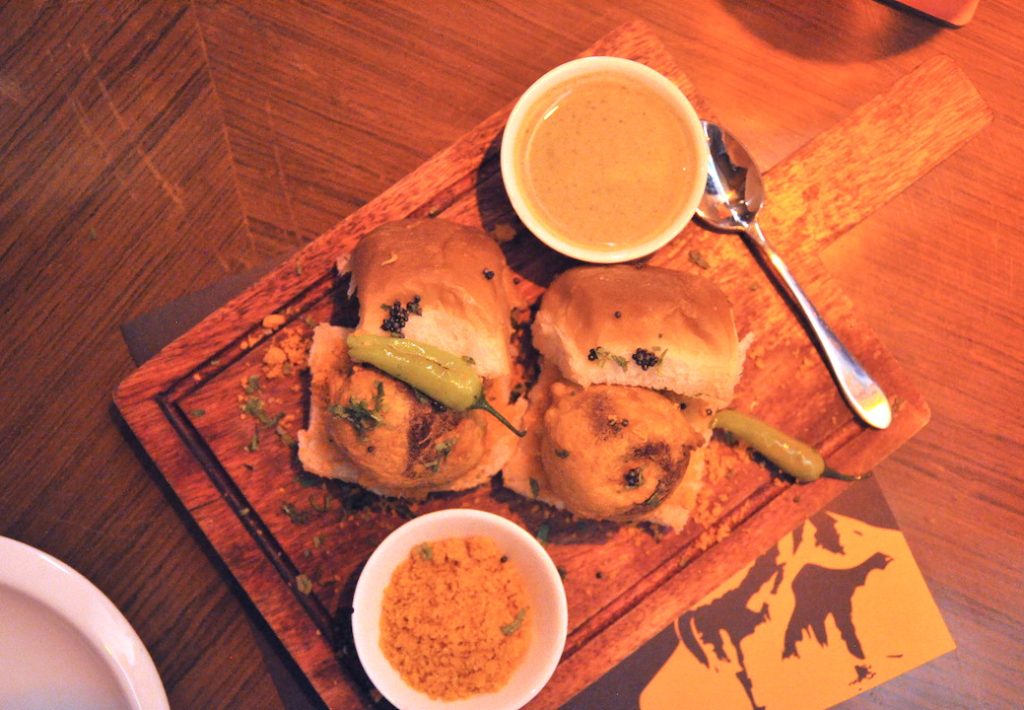 Sholay Naanza
A blend of naan and pizza – Naanza, get it? – this preparation had us floored! We went for the Sholay naanza, which came with a Spicy BBQ Chicken topping along with crunchy onions, a dash of spring onions and a judicious amount of yummy mint yoghurt dressing. Did we mention that it was totally awesome?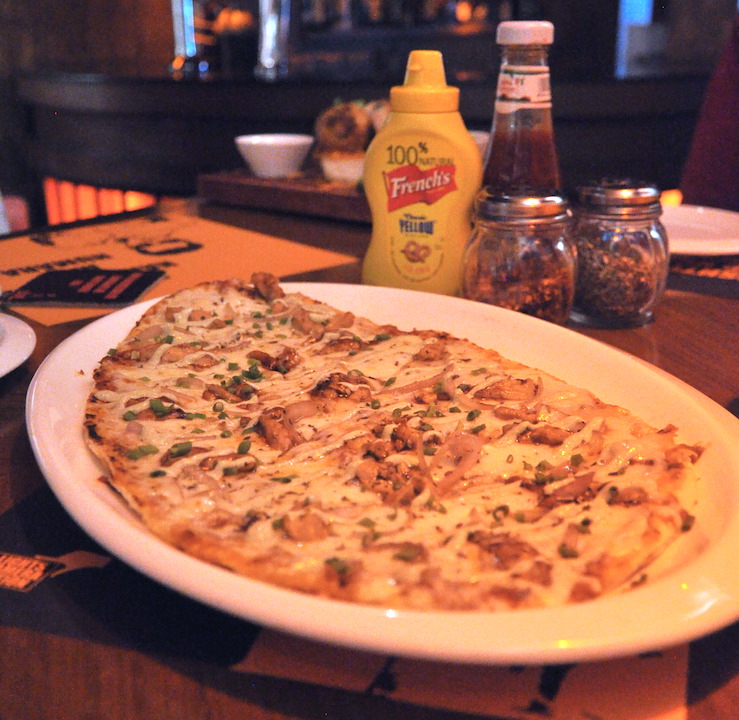 Houseful Burger
A vegetarian treat, the Houseful burger had a mouthwatering and crunchy vegetarian patty topped with a tasty garlic mayonnaise and cheese, placed amid fresh buns. With a side of fresh veggies and hot fries, it was picturesque.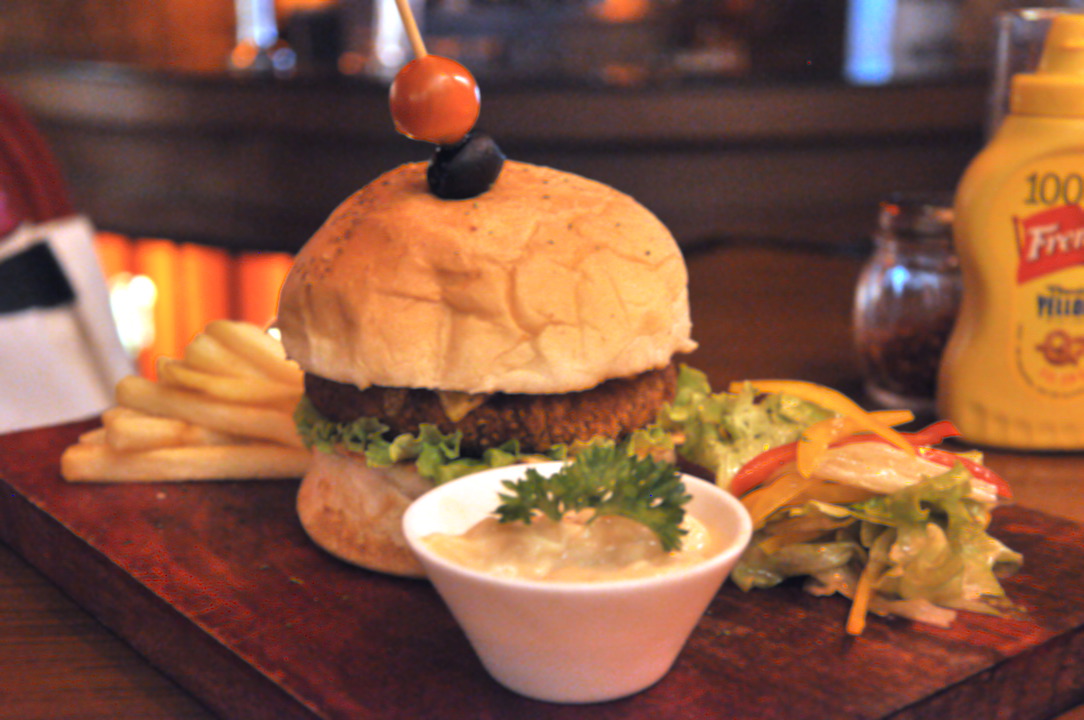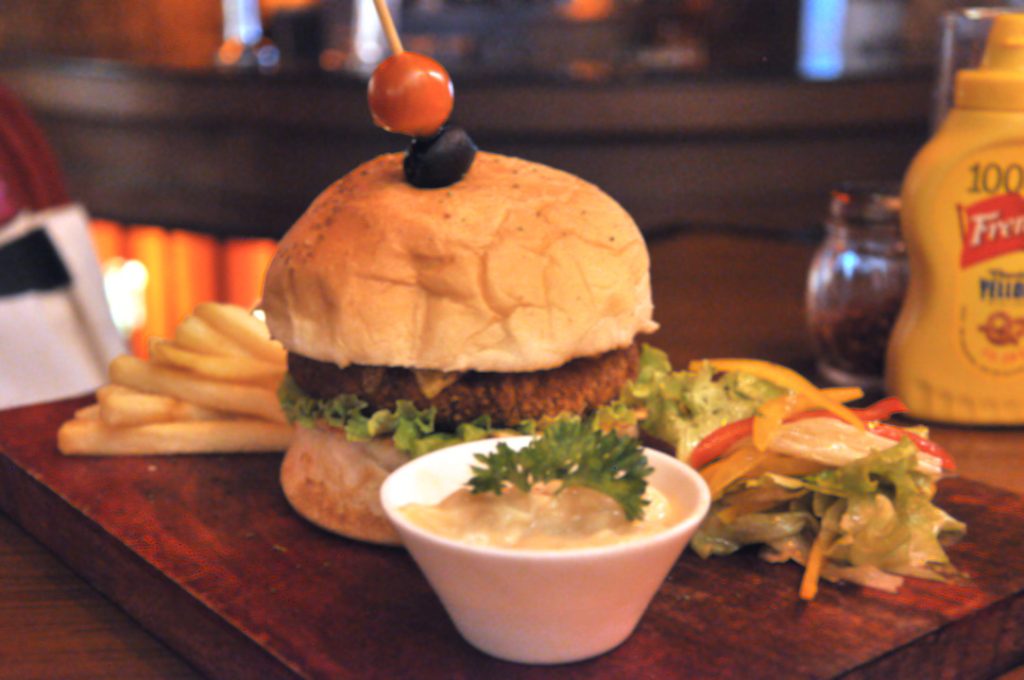 Prawn Jhinga La La (chef's recommendation)
As recommended by the Chef, we went for the Prawn Jhinga La La and it was one of our best decisions of the day. Juicy prawns tossed in a sweet chilly Thai sauce that left a lingering after taste of lemon grass. We loved how the 'La La' is separate from the Jhinga, because 'la la' is what our taste buds did when we took a bite of these heavenly prawns. This dish was undoubtedly the highlight of our meal.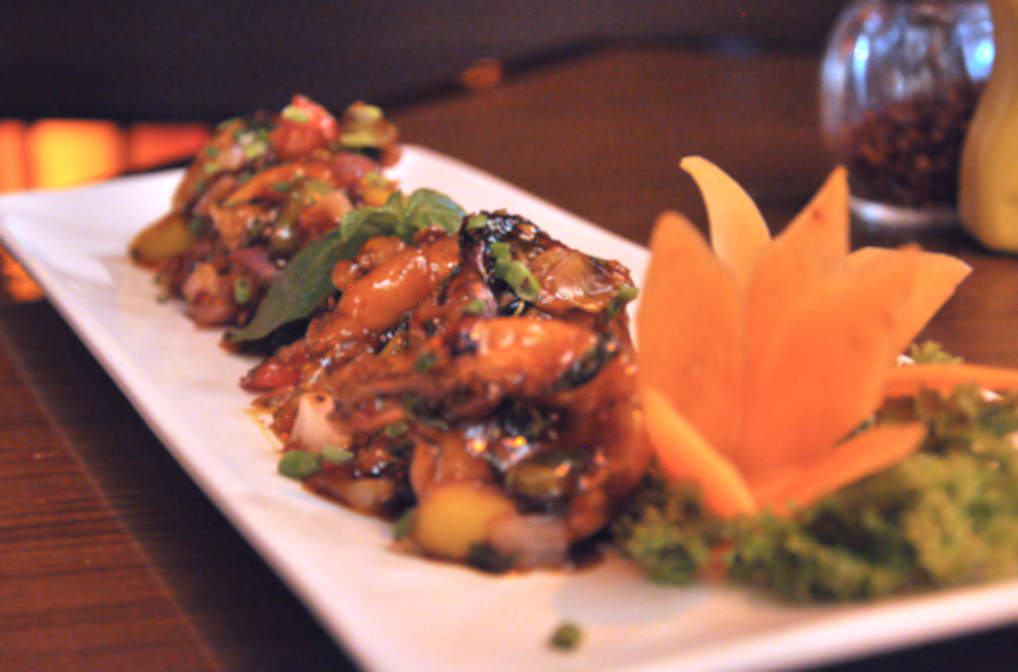 What We Had:
Rang Barse
Bhiku Matre Vada Pav
Sholay Naanza
Houseful Burger
Prawn Jhinga La La
Hauz Khas Village
Delhi-16
Contact: 099100 83471