Delhi's Chef Manisha Bhasin Bags Britain's International Honour Award
Delhi's ever growing foodscape has been mushroomed with some excellent restaurants over the years. And while each seems to be better than the previous, there are a few that remain timeless, like ITC Maurya's Bukhara and Dum Pukht. So it doesn't come as a surprise when one of the culinary geniuses from the ITC team, chef Manisha Bhasin, is awarded the International Honour Award.
A Culinary Game Changer
Bhasin, who is the senior executive chef at New Delhi's swanky ITC Maurya, is well known for her substantial contribution to Indian cuisine with ITC's popular restaurants like Bukhara, Dum Pukht, and West View.
The chef was honoured with the prestigious accolade by shadow Brexit secretary Keir Starmer and Karan Bilimoria, member of the House of Lords on Sunday at the Curry Life Awards 2017.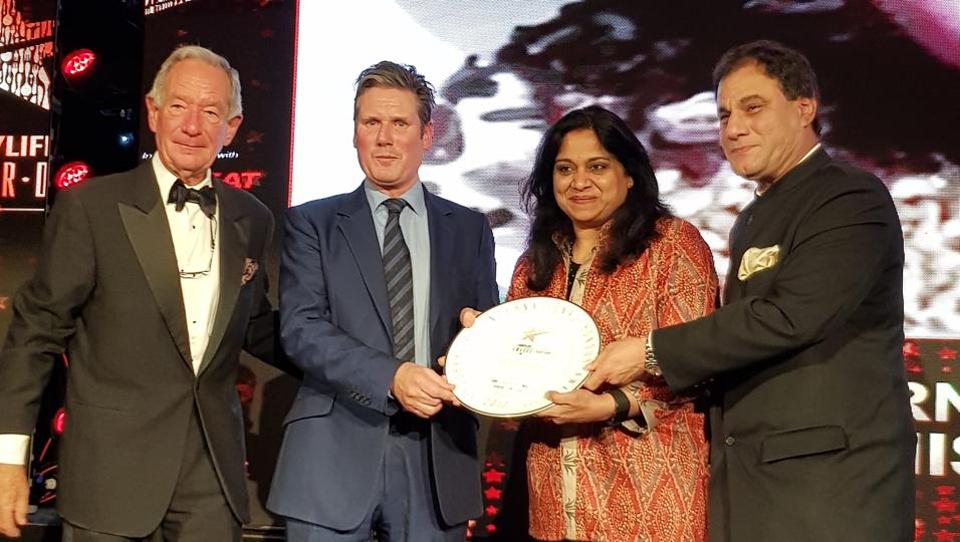 Image: Hindustan Times
Curry Life Awards 2017
The Curry Life Awards are acknowledged on a major scale for recognizing prominent chefs and managers of Indian and Bangladeshi restaurants across Britain. It celebrates the presence of India's rich cuisine in British life.
This year's awards ceremony was not just about appreciating all the talent in the F&B industry, but also discussing certain problems faced by the industry caused by Britain's exit from the European Union. The issues at hand include difficulty in recruiting chefs from the Indian subcontinent, rising business rates, and various other uncertainties.
Syed Belal Ahmed, editor of Curry Life, said: "This is our cry for help. We thought Brexit will bring positive change, but are yet to see any benefit. The curry industry is not engaged by the Theresa May government in Brexit talks. We want clear direction on Brexit."
Source: HT