Delhi-NCR & Mumbai Will Be Receiving MK Dabbawala Services Soon
After exiting Pune and Chennai markets, Spring Leaf Retail, which owns quick service restaurant (QSR) chain Mast Kalandar, is now working towards launching the MK Dabbawala model in Delhi-NCR and Mumbai by the end of this year. Spring Leaf quit both, their online kitchen services as well as the outlets. The company is now focusing on more "tech-savvy" cities and has therefore turned to the two metros.
Spring Leaf Retail's Director, Gaurav Jain, disclosed that MK Dabbawala had pulled the plug on five outlets in Pune and four Chennai in addition to closing the MK Dabbawala service in the two cities.
Even Bengaluru bid adieu to eight outlets in the past year. "We closed the strategically ill-placed stores in Bengaluru. We have instead opened our satellite kitchens in these places for online delivery," Jain was quoted saying.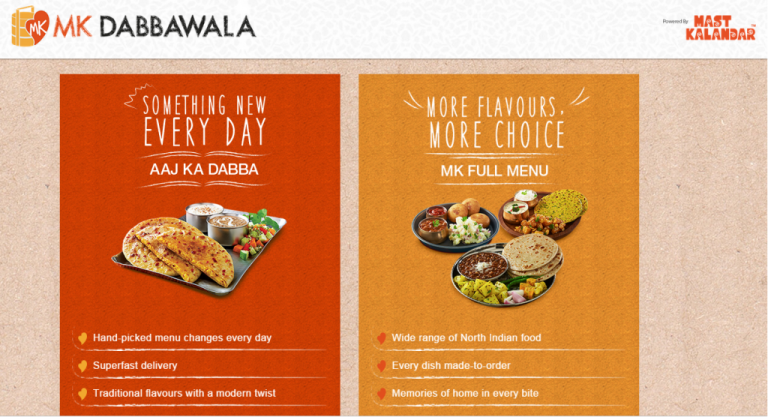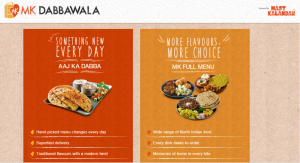 "We exited Pune and Chennai a few months ago. Online was slow in Pune and Chennai. It was not mirroring the same demand as in Bengaluru and Hyderabad. We decided to exit these markets and focus on other markets. We plan to enter Mumbai and NCR with the service by the end of this year," Jain said.
"We decided to change our strategy and channel 50% of our focus on MK Dabbawala. We want to build this business with a lot of online focus. The food-tech play has worked very well for us," he added.
About MK Dabbawala
The Bengaluru-based chain expanded to other cities after raising capital from Footprint Ventures a couple of years back, in 2008. It also bagged another round of funding in 2011-12 from Helion Ventures.
Gaurav Jain along with wife and business partner Pallavi Jain aims at bringing simple home-style food to the corporate community. With their USP being fresh home-cooked food, the modern-day dabbawalas offer a plethora of Indian cuisines from the states of Bihar, Rajasthan, Punjab, Delhi and Uttar Pradesh.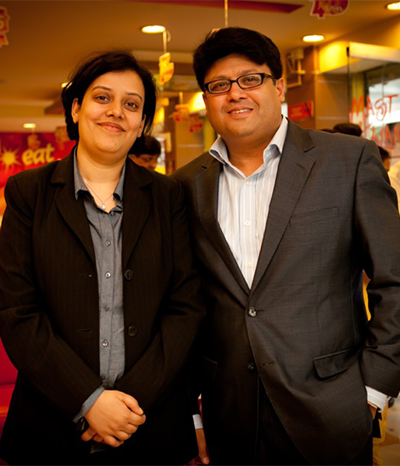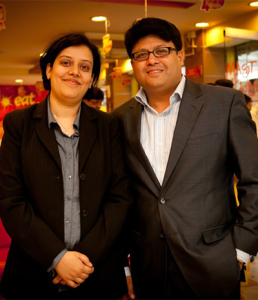 Image: Your Story
I was clear that the food had to be cooked fresh every day, and we continue to hold true to this concept. Today, we have over 600 employees who operate out of 45 outlets in four cities – Bangalore, Pune, Hyderabad and Chennai. We look forward each day to getting closer to opening 100 stores in the time to come", says Gaurav.
The MK Dabbawala model came into existence last April, with two kitchens and Hyderabad and 12 in Bengaluru. You can download their app on iOS and Android, or order your dabba online.
Feature Image: Zomato