Delhi Goes Dry For The Weekend Due To MCD Elections
Had any plans for hitting up a discotheque or going for a pub-crawl in Delhi? Well, you may as well drop them all because the Capital will not be bringing out the poison this weekend due to the on going MCD elections in the city on Sunday, 23rd April.
According to a notice issued by the state excise department, all restaurants, pubs, and lounges in Delhi are prohibited to sell or serve alcohol from Friday, 21st April 5.30 pm to Sunday, 23rd April 5.30 pm. However, the establishments will serve alcohol once the elections are over, that is, from 5.30 pm on Sunday.
"In pursuance of the provision of Rule 52 of the Delhi Excise Rules, 2010, it is hereby ordered that the following days should be observed as dry days on account of the general election to 272 wards of the three municipal corporations of Delhi," said the order issued by the state government on Thursday.
Voting for all the three civic bodies of Delhi — East, North and South municipal corporations — will be held on Sunday. Additionally, Wednesday 26th April will also be a dry day because of counting.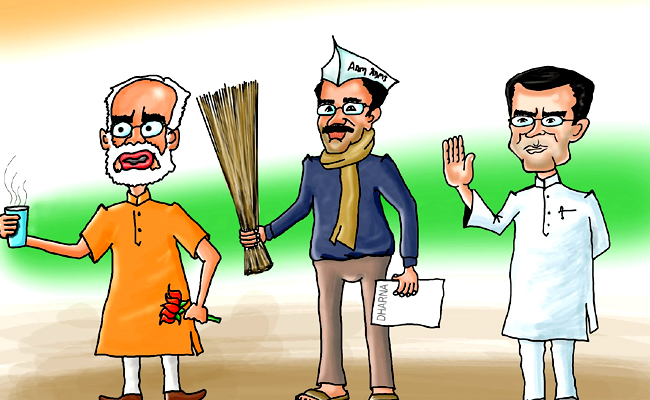 Image: India Trending Now
In contrast to bars that will definitely see a slump in sales, wine shops are expecting a rise. "Sales usually increase by around 20% just before every weekends and declared dry days. As this will be a declared dry weekend, we are expecting a little more demand," Chittaranjan Suri, proprietor of a wine shop in Greater Kailash II told Hindustan Times.
So brace yourselves to stay in this weekend or get ready to battle the traffic and travel over to Noida and Gurgaon. Although make sure to check with the restaurant before you go as district officials of adjoining states in the NCR will hold meetings to decide how many shops along the border need to be shut down during the same period. Moreover during the UP elections, several shops in Delhi located along the UP border, were closed.
Feature Image: pexels