Delhi Consumes The Maximum Amount Of Samosa: Uber Eats
Delhi keeps its Mughlai close and street foods closer. The Capital's love affair with a number of street foods like steaming hot momos and crispy-fried samosas is known far wide and Uber Eats just put a number on that obsession.
Hot Sams For The Win
According to its recent forecast report for India, the online meal ordering and delivery platform declared that the samosa came out as the most popular snack, with Delhi having the maximum number of the fried snack. Following close behind in the samosa race are Bengaluru and Mumbai. Well done, Delhi!
Delhi's immense love for the deep-fried aloo-stuffed snack is not something that can be documented in words and it makes complete sense why the Capital consumes the most amounts of hot sams. We love it with our chai; our evening snacks are incomplete without a batch of piping hot samosas, heck we even stuffed keema into it; and who can forego a decadent plate of samosa topped with chutney and chhole, a.k.a samosa chaat?
The desi snack's popularity has crossed borders, a fact that was evident with the number of samosas ordered in Australia. Melbourne alone ordering for over 1,07,475 pieces in just the last six months! Speaking of international fame, after the samosa, the next most loved food in India is butter chicken. Well, no shockers there! But here's a cool: the Indian chicken dish is popular even in Japan and New Zealand, ranking in the top 10 foods ordered in the two countries. Well done, butter chicken!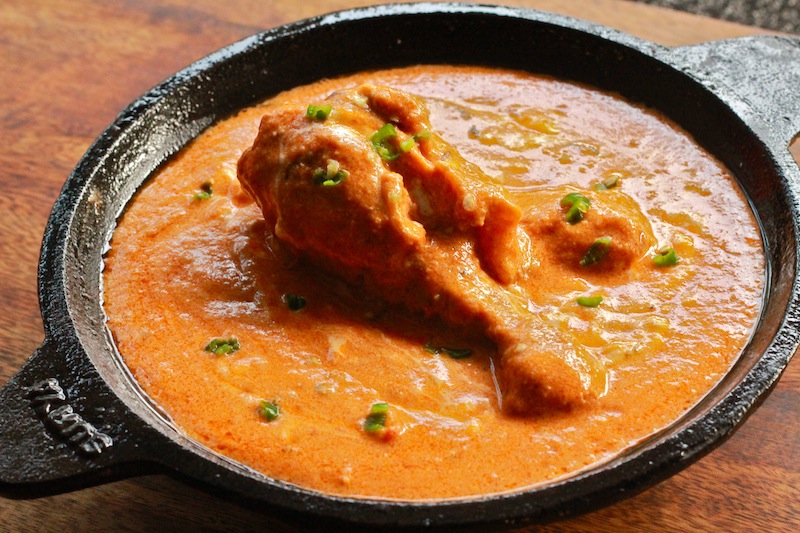 Image Source
Health & Ingredients
UberEats also compiled the data for the most popular ingredients among Indians over the last six months. While the list carries some common favourites like coconut, cauliflower, and paneer, a number of global ingredients like avocado, truffle, and tofu too have made it to the Indian pantries.
Additionally, Foodcast 2018 predicts that the country will eventually shift towards healthy eating, with bowls, hummus, brown rice and chicken, beetroot, tofu becoming popular ingredients/choices. This trend will be spearheaded by Bangalore with Mumbai and Delhi following it in the health binge.