Del Monte Launches New Campaign For Its Mayonnaise
Del Monte, a multinational food production company has launched a new campaign in India to promote its mayonnaise.
Works Every Time
The campaign has been designed to promote the idea that the mayonnaise is the best option to enhance a dish anytime; day or night.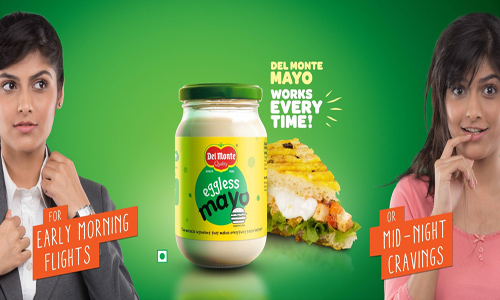 Commenting on the campaign, Yogesh Bellani the CEO of FieldFresh Foods Pvt. Ltd said in a release, "Mayonnaise is the fastest growing category in the condiments space in India and has seamlessly found place for itself in the Indian kitchens as an alternative to butter, ketchup, cheese and now is being extensively used in almost all types of meals. Our new campaign – "Del Monte Mayo – Works Everytime" highlights the versatility and delicious taste of the Del Monte mayo and its role in our fast-paced lives. "
The campaign was executed by Wunderman International. Commenting on it, Indrajeet Bose, the Creative Director of Wunderman Internation said "Our briefing session included a tasting of Garlic Bread made with Cheesy Garlic Mayo, which tasted like it had been ordered from an Italian joint. Del Monte mayo elevates everyday food, giving it restaurant-like appeal. And that too, in a jiffy. It comes in real handy whatever the situation – be it rustling up a quick morning meal or a tasty snack for surprise visitors. This led to the creative rendition that whatever life throws at you, Del Monte Mayo works every time.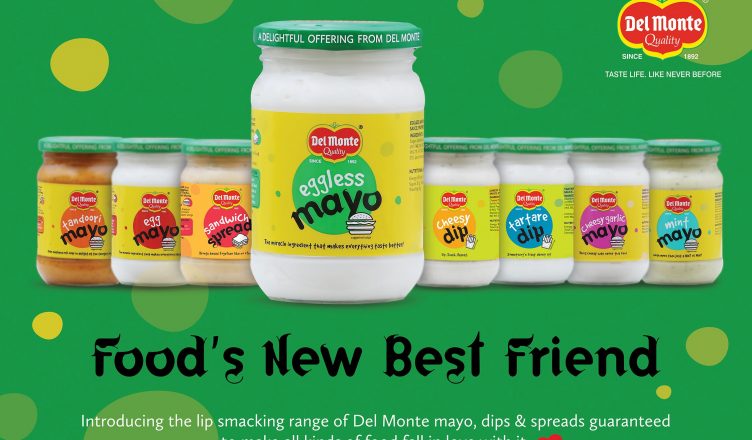 The campaign will be conducted across print, radio, digital and outdoor mediums. It will also involve information on how to use and pair mayonnaise.