Cupcake Workshop At Jars & Journeys
It's all about cupcakes this Saturday as Chef Vidita is back with a bang at Jars & Journeys and this time she is doing a workshop on some decadent cupcakes like Coconut Cherry Cupcake, Key Lime Cupcake, Vanilla Blueberry Cupcake and Salted Caramel Cupcake.

She will be teaching you how to make these cupcakes from scratch, from baking them to frosting them. By the end of the workshop you will know how to bake these cupcakes all by yourself. So come and join us this Saturday also to make things easier we will be providing you with all the materials required. Hurry up and register now as we have limited seats available.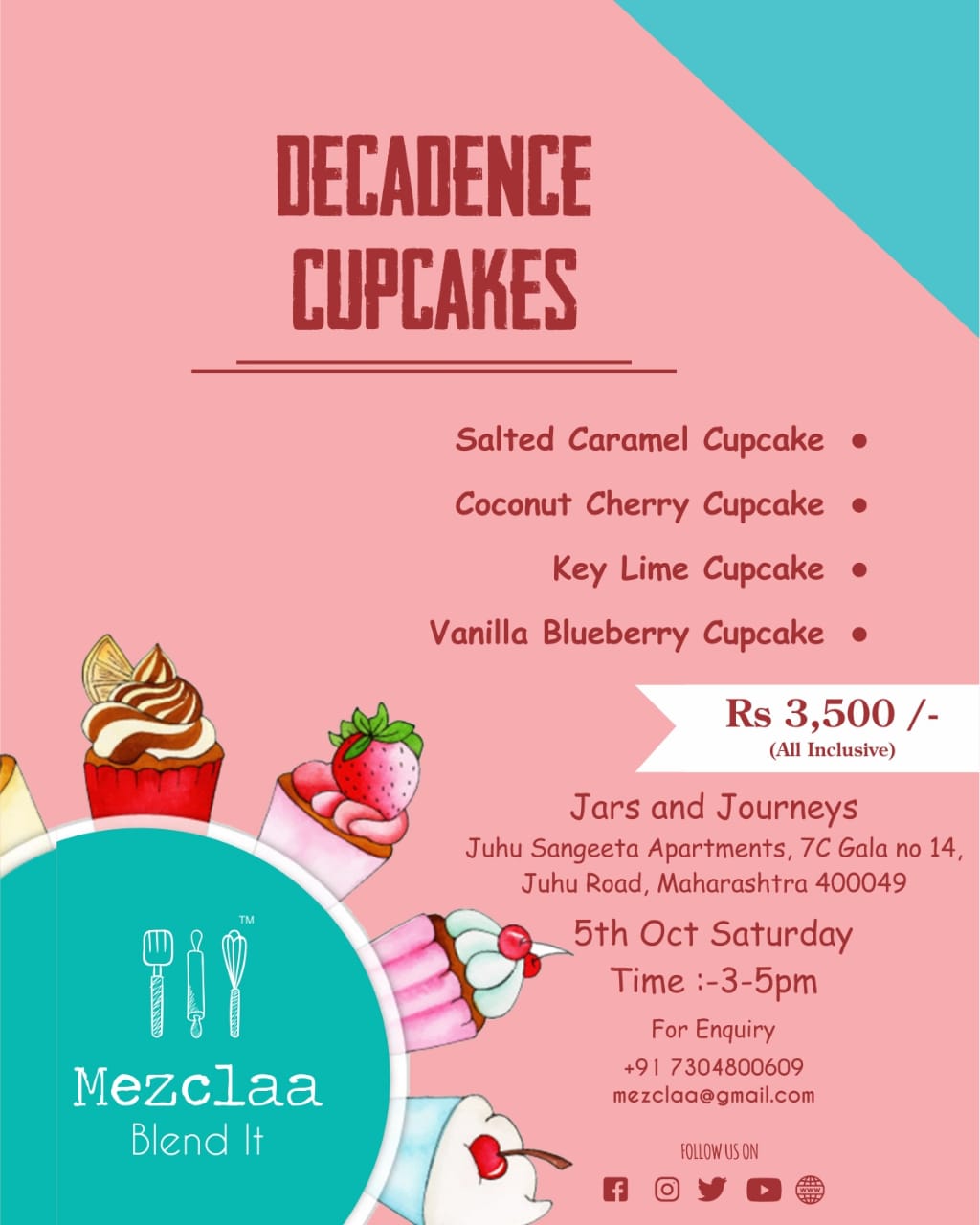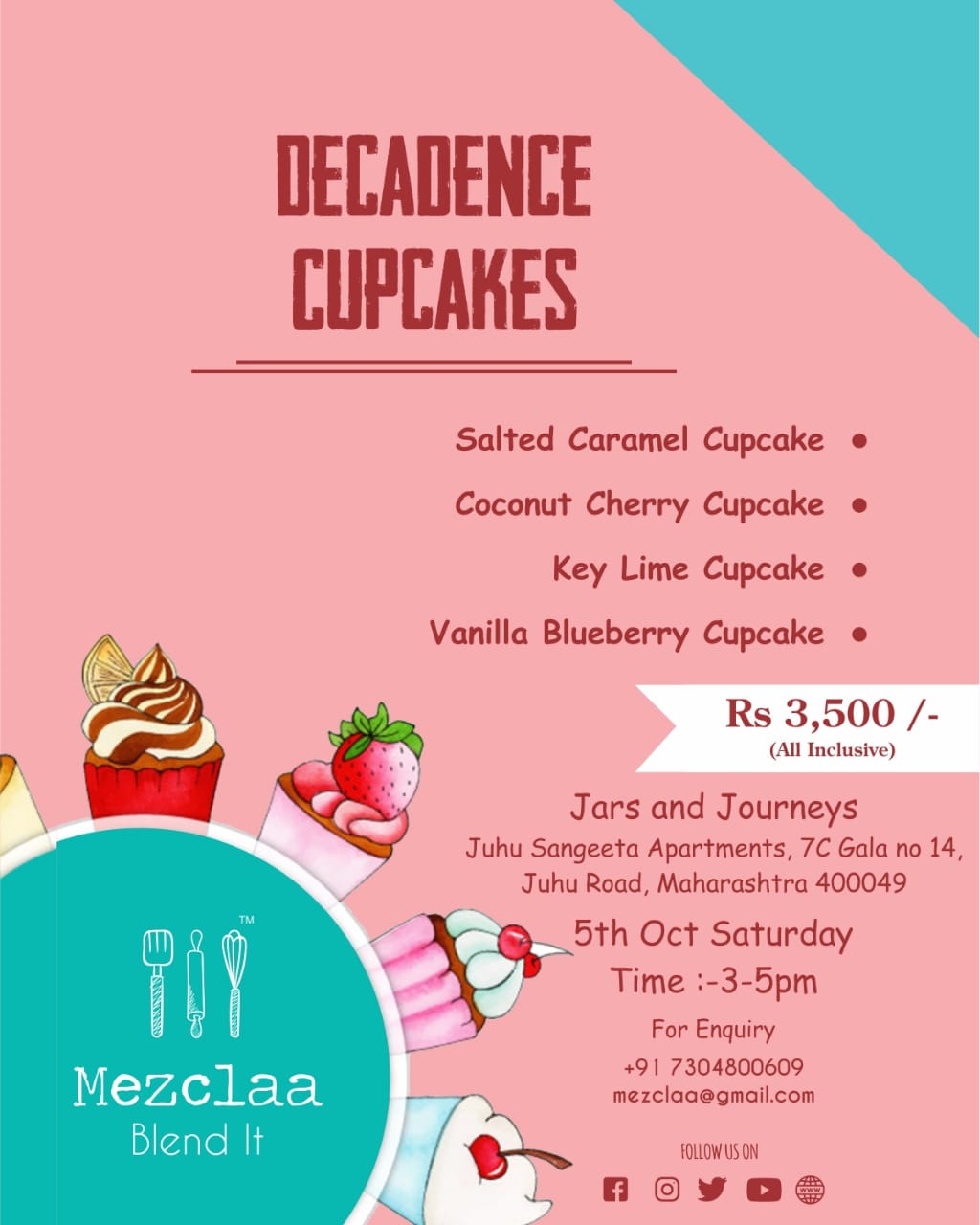 DATE: 5th October 2019, Saturday

TIME: 3 pm to 5 pm

Price : INR 3,500 (all materials included)

FOR INQUIRIES CONTACT- 09920464566

VENUE- Jars & Journeys, Juhu

About Jars & Journeys
Located in Juhu, Jars & Journeys has opened its heart to spread the joy of teaching and hosting workshops.Jars & Journeys is a fully equipped kitchen studio that provides you with kitchen gadgets, electronic appliances including an industrial oven to teach as well as showcase creativity. It is a platform for established as well as budding chefs and artists who would like to address their talent. This space can also be turned into a studio for art and craft workshops. From cooking, baking to creating some new and unique forms of art it's perfect for all.