The Queen of The Cuckoo Clock Wonder-land
Cuckoo Club Diner, a gorgeous little American diner in the centre of Chennai on Harrington Road, has been making its rounds in the foodies' grapevine. What started as one family's passion for wholesome creative food has become the buzz of this part of the city. Owner, Namratha Joseph, aka 'Cuckoo' to her friends and family, gave up her 15 year career in the Legal industry and IT/ ITES industry, to share her passion for food.
She laughingly says,"I finally decided to do what I love – feeding people fabulous food till they can't breathe!"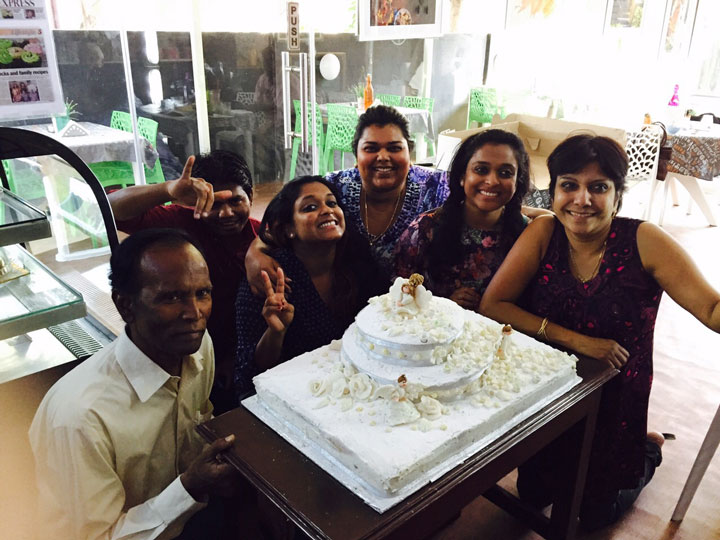 The first impression of Cuckoo Club Diner would be the beautiful inviting entrance through an arch that reads 'Cuckoo Club Diner, The best of California's Kitchens', and a lush green garden filled with plants and flowers. The diner is brightly lit so guests can enjoy the quirkiness of the décor with its wall full of cuckoo clocks, paintings, photographs and a small merchandise section with a combination of hand -made gifts, cards and gift boxes, for those of us who are last minute gifters!
The space feels cozy yet trendy and when we asked Namratha what the inspiration behind the décor was, she says, "Cuckoo Club Diner is a family run diner so each aspect of the décor comes from one member of the family. I designed the outdoor seating garden theme to replicate my dad's favourite place in France. My grandfather is a collector and connoisseur of antique clocks,cuckoo clocks and pens, so that cuckoo clocks wall pays homage to my grandfather. My mom, though she has a doctorate in applied chemistry, is an amazing painter and one wall is full of her most recent paintings. My husband likes to dabble in photography and he collects prints from around the world, so we have a fun little wall that celebrates photography."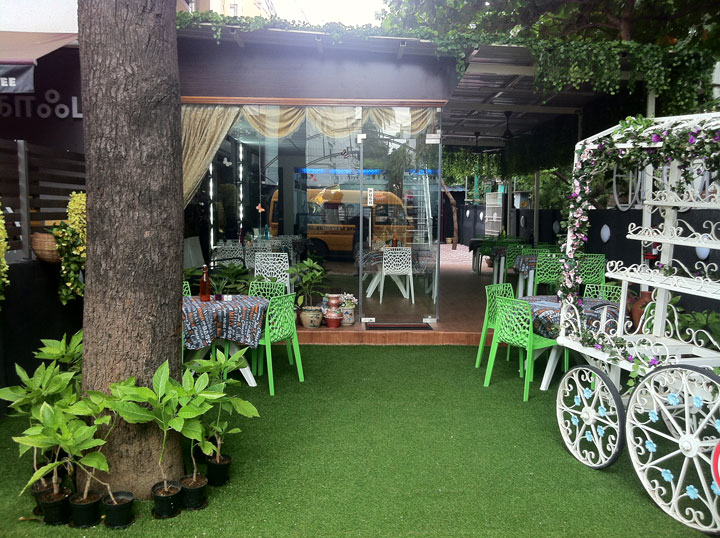 The menu at Cuckoo Club Diner has quite a bit of choice with burgers, sandwiches, rice, wraps, sizzlers, pastas, snacks, milkshakes, ice creams and desserts. About 50% of the menu items are made by her mother, sisters, aunt and sister-in-law, while the rest of the menu comes from Namratha's own recipes.
Namratha shared that, "The menu at Cuckoo Club Diner is a mix of 4 types of cuisines: American contemporary, Cajun, Hawaiian and Mexican. Part of the menu is the outcome of my nostalgic cravings for the flavors of my time as astudent in Berkeley and other half of the menu is filled with my family's favourite recipes which have been passed down the generations over the last 50 odd years. When I was a student living in university halls, I didn't have the luxury of a kitchen to cook in, so, while trolling the streets for sustenance, I discovered classic American flavors sitting side by side with the most amazing fusion food I've indulged in. I fell in love with the rich blend of cultures in San Francisco and the impact this mix of French, Italian, English, Chinese, Indian, Japanese, African and American styles had on the local cuisine andstreet food.I spent the next 15 years dreaming about a unique place where I could share my passion with everyone. My passion became my family's passion, and here we are! "
'Food Adventures for Charity' and the 'Monster Man Burger' were phrases that kept popping up whenever someone mentioned Cuckoo Club Diner. Apart from the standard menu and buffet menus, the diner also has a special menu filled with food challenges that include the largest burger in Chennai called the 'Monster Man Burger', the 'Hotdog Pyramid' with a pile of twenty hotdogs, the Pancake Tower with a stack of twenty pancakes, the hottest 'BBQ Wings' in Chennai and more! 100% of the earnings from this special menu go to charities that have partnered with Cuckoo Club Diner.
Cuckoo Club Diner is taking Chennai by storm, so we have to ask, 'What next'?
"We are taking one step at a time. The F&B world is one of the hardest industries to survive in and at the same time, it is the most rewarding work I have ever done. For our immediate future, we would like to explore more buffets like our super successful Sunday Buffet, we are expanding our delivery area, by popular demand we have stepped into off-site catering, and we are looking at expanding our menu to include BBQ. We also have a goal which is very close to my dad's heart: to promote free range and farm fresh produce. So, one of our key goals for 2015 is to increase the use of free range, farm fresh and organic ingredients from our current 40% to 60% by end of the year ", shares she.
As our date with Cuckoo Club Diner comes to a close, she shares a personal message with women entrepreneurs,
"Anything worth doing is not easy; which I discovered very quickly when starting a new business. Trust God, work hard, and keep people who stop you from quitting as close to you as possible."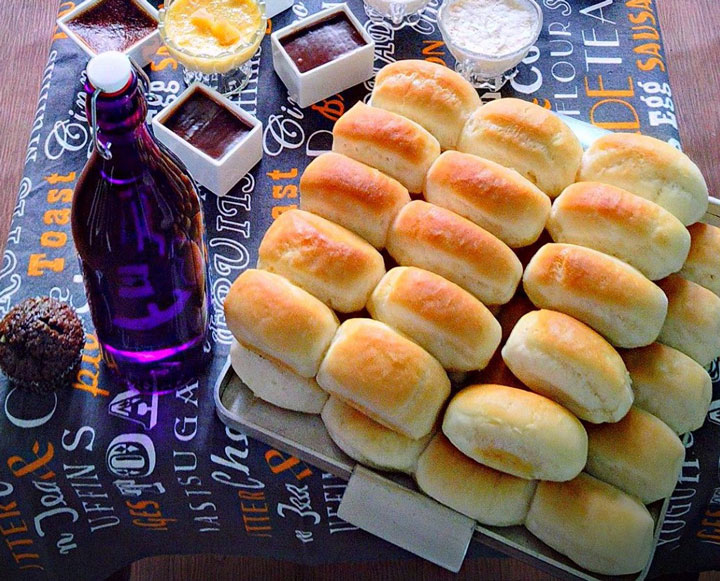 There is so much more to experience at Cuckoo Club Diner and we're going to keep coming back to see what Namratha and her family are cooking up next!