The Creative Kitchen Comes To Noida With Radisson's Flagship Hospitality In Tow
This week we had the tummy-pleasing pleasure to visit The Creative Kitchen, the newly opened Radisson, Noida. Well, technically the hotel has been around for sometime but it has only recently been converted from Park Plaza (Sector-55) to Radisson. And needless to say, the transformation has brought along with it the Carlson Group's signature hospitality, ambience, and culinary excellence, which couldn't be happier about!
The Space
Nestled inside the plush hotel is The Creative Kitchen, which prides itself with top-notch service and delicious food from a number of cuisines including the likes of India, Chinese, Italian, Thai, Continental, European, and the works! The restaurant also doubles up as the hotel's coffee shop, serving a sumptuous buffet spread for breakfast, lunch, and dinner, so one can only expect the best of everything from it.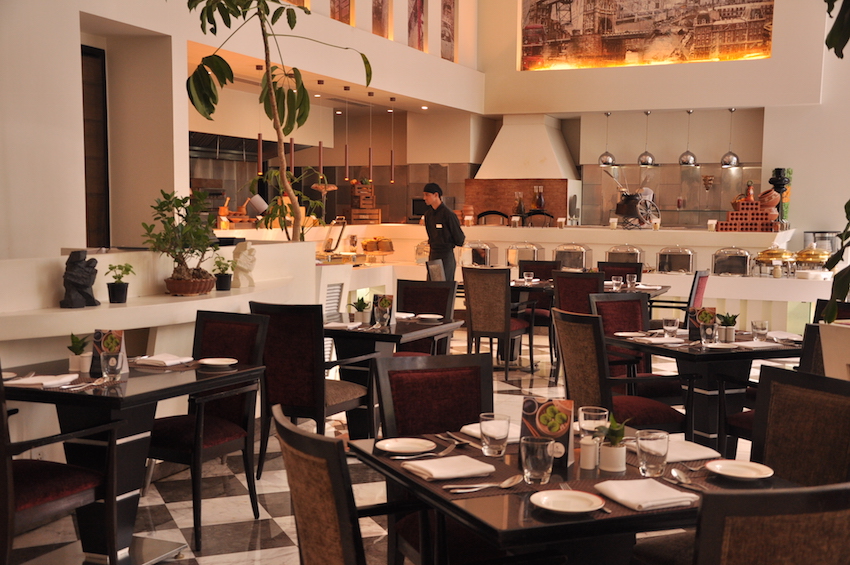 The restaurant can comfortably seat a sizeable crowd and paired with a gorgeous waterside outdoor setting – that should definitely be on your list of must visit places for this winter – TCK definitely ups the charm of the hotel. However, the main attraction remains to be the food that ranges from classic Indian grubs like biryani and street-style chaat to exquisite European fare like grilled fish and pizza.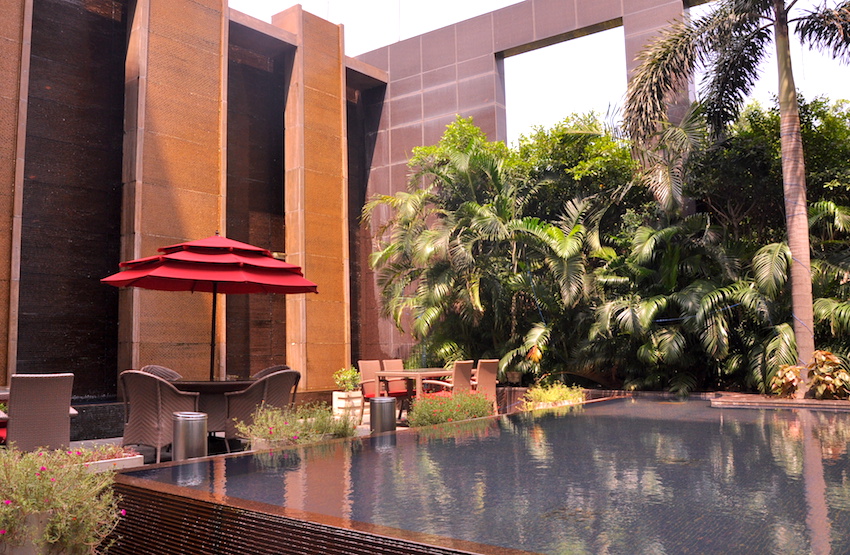 The Food
We started off our lunch with a Cool Sensation, which was an orange, cranberry, ginger ale, and lemon based mocktail, and an array of starters that, unlike most buffets, was served on our table. For starters we gobbled up some paani puri, papdi chaat, fish tikka, chili chicken, and soya chaap, which was followed by a delicious chicken kathi roll prepared live in front of us. Check it out on our Facebook page here.
The salad station was next in line and we did full justice to the spread, loading it up the rim with fresh cut veggies, some cold macaroni salad, baked pita bread, hummus, and baba ganoush. And of course, a quick visit was paid to the chaat counter as well. For the main course, we delighted our palate with some fresh bread rolls, chicken hakka noodles, and a supremely creamy chicken stroganoff. We also ventured a little towards the Indian spread and relished some dal tadka, biryani, and piping hot Indian breads.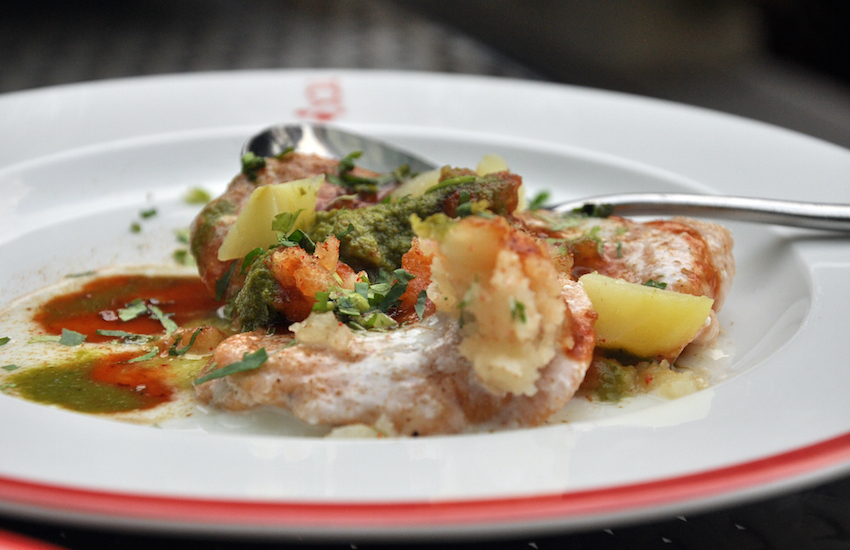 And that's not all. In addition to a great view, a courteous staff, the pleasing atmosphere, and live counters, what made our experience even better was the plethora of desserts to top off our meal. And given, our tummy was bursting with the main course, we did sink our hooks into the dessert spread that also boasted of a global selection complete with cakes, halwas, mithais, and more.
What really got us going were the live counters. And maybe it's just us, but the excitement of witnessing your food being prepared by expert chefs in front of you is unmatched. With a live pizza, kathi roll, and chaat counter in place, The Creative Kitchen had us reeling all over the place with happiness!
In addition to a stellar front – The Creative Kitchen – Radisson, Noida also delights its customers (especially the food-loving ones) with two more eating joints – The Great Kebab Factory and Ni Hao, Noida's first premium Chinese restaurant, which opened its doors to the public this weekend! So head on over to the new and refurbished property in Noida to satiate your culinary cravings!