Costa Coffee Launches The Frostino Range Of Chilled Drinks In India
Costa Coffee, an international coffee cafe chain is helping customers battle the summer heat with their Frostino range of chilled beverages, which features milk based ice blended drinks in a variety of flavours.
About Costa Coffee
Based in Britain and founded in 1971, Costa Coffee is an international coffee chain which has 2,861 stores across 30 countries. It has its own roastery, where it produces a unique blend; Mocha Italia which mixes together Arabic and Robusta coffee beans.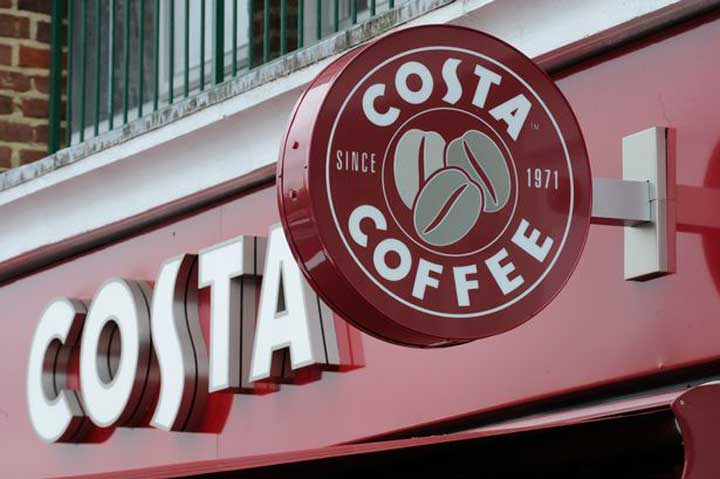 Costa Coffee entered Indian in 2005, as a part of a franchisee agreement with Devyani International Limited, which is also a franchisee for Pizza Hut, KFC and Vaando. The chain has over 90 outlets across India.
The Frostino Range
The Frostino Range of drinks has already made its presence felt internationally; it was launched in the UAE last year and in Malta in early June. The Frostino is a cool, creamy milk based ice blended drink.
New flavours of the Frostino are Key Lime Pie, Red Velvet and Belgian Chocolate Cookie. The Frostino range also includes White Chocolate & Raspberry, Coffee Cooler, Classic Cold Coffee, Vanilla Cooler and Roasted Hazelnut, all of which can be customised with a range of toppings.
Costa Coffee launches 'Frostino' in India https://t.co/L5HdESl3FW @CostaCoffeeInd @CostaCoffee @CostaCoffeeUAE pic.twitter.com/HdHSQYI9Q1

— The Talk Box official (@_thetalkbox) June 2, 2016
Speaking about the launch, Ashish Chanana, COO, Costa Coffee India, said, "With summer at its peak, there could have been no better time to launch our international new range of Frostino. Costa Frostino comes in a range of flavours and vibrant colours, designed to provide a delicious thirst quenching boost this summer. The all new Frostino range is our latest offering this season which is a blend of flavours with a really cool international vibe and are sure to be a big hit amongst our patrons."
So, if the summer heat is seriously getting to you, head over to Costa!