Cornitos Adds New Flavor To Its Portfolio – Lime & Mint
Cornitos, a popular nacho crisps brand owned by GreenDot Health foods has launched a new flavour – 'Lime and Mint'. This flavour is being promoted as the perfect way to battle the summer.
The Cornitos Brand
Cornitos was launched in 2009 under the GreenDot Health Foods limited, the first Indian brand of Nachos available in the market. Following the launch, Cornitos has become widely popular; it's now available in a variety of flavours including Thai Sweet Chili, Barbecue, Sea Salt, Tikka Masala and now Lime and Mint.

Additionally, GreenDot Foods also recently launched Taco Shell Packs and Roasted Cashews and Almonds, expanding their portfolio past nachos.
The Lime & Mint Nachos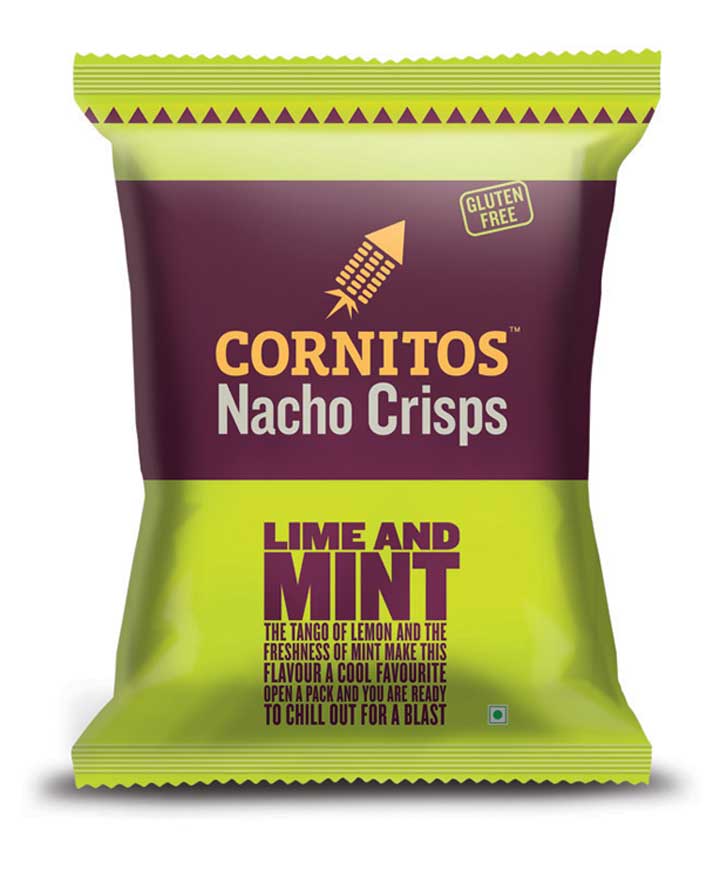 The new products are available at Rs. 35 for 60 grams. Like all the Cornitos' nachos, the new products are gluten free, have zero cholesterol and zero trans fats.
While the lime is a refreshing way to cope with the heat, the mint gives the chips a depth of flavour. Give them a try and see whether we're right?