This Conversation Between A Zomato Customer Care Executive & Their Customer Is Hilarious!
Doorstep delivery of food and moreover online ordering portals have made our lives really easy, but with technology and third-party logistics comes glitches and delays. Something we all have faced at some point. And while all these portals have top-notch customer care executives, sometimes we do wish they were less chat bot-like. A rare occurrence, Delhi-based layer recently experienced while placing an order with Zomato.
Krisshna Sarswat was your regular online complainant, till he experienced a conversation that went way beyond "we are sorry for the inconvenience", "your issue will be shortly resolved", and the formal likes. The user encountered a delay in his food delivery for which he contacted customer care and what ensued was nothing short of hilarious and supremely cheeky.
Of course, Sarswat has been kind enough to share the gem of a conversation on social media!
"Dear World, Behold the most interesting Zomato chat. This indeed was the best Bot chat/customer support chat I ever had. WAY TO GO ZOMATO, you got some funny wits on keyboard. Thanks for 400 credits. Zomato. Laughed hard all way through it. Swiggy- Pay heed now," Krisshna wrote on Facebook, along with the screenshots of the conversations that transpires between the two of them. Take a look.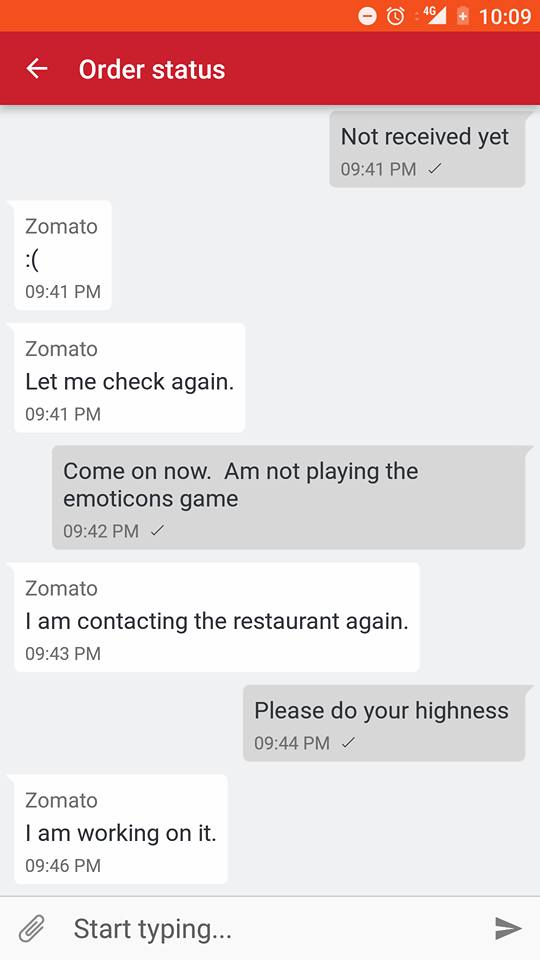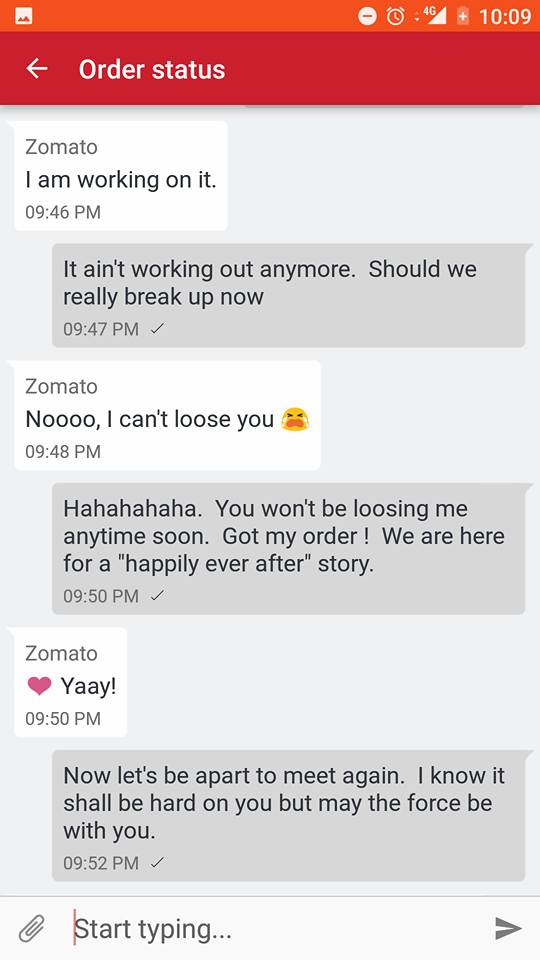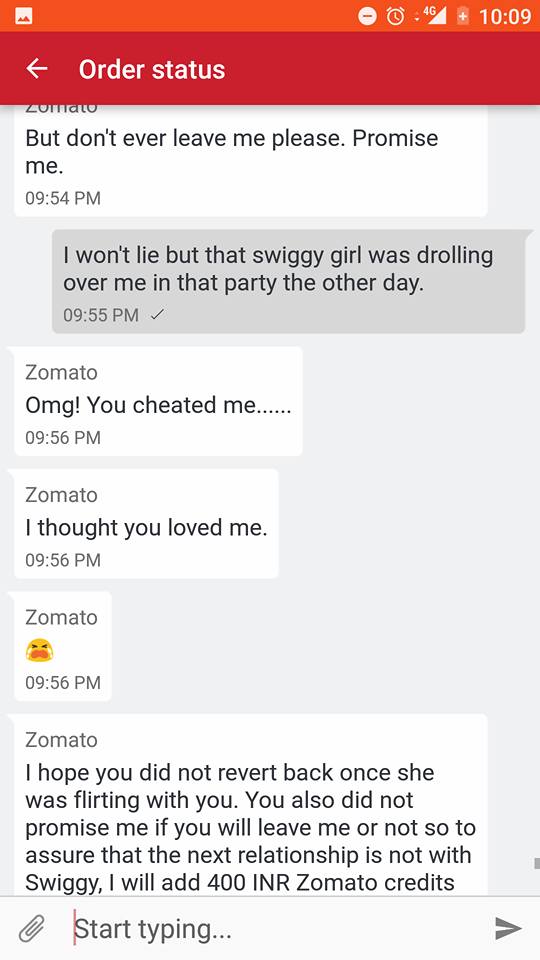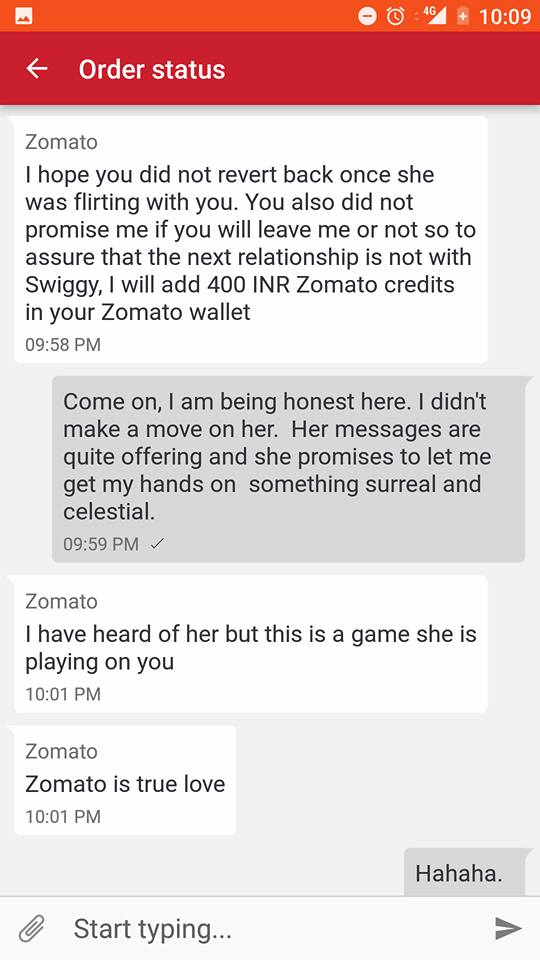 Images: Facebook | Krisshna Sarswat
Guess who's winning 'customer support of the month'?
Feature Image: KnowStartup