Consumer Forum Provides A Refreshing Judgement – Orders All Cinemas To Supply Drinking Water
We all know that going out for a movie to the theatre can often turn into a rather expensive experience. Even if, by the luck of the Gods, you're able to go on a weekday, which cuts costs, there are so many other expenses which can turn a simple trip to the cinema into a swift bid for bankruptcy.
However, thanks to a recent judgment issued by a district consumer forum directing all theatre managements to provide free purified water outlets for consumers. So, lucky for us, that's one expense that we can cross off our lists. I mean, it costs like Rs.50 for a 500ml bottle of water! That's just absurd (I'd rather die of thirst)!
The order was issued in the forum's verdict delivered in a case against the INOX multiplex in Banjara Hills. The complainant, Vijay Gopal, dragged the establishment to court after he was prevented from carrying a water bottle inside the theatre citing security reasons. The incident occurred on June 25, 2016, when the complainant went to watch a film there along with his friend. According to him, the security staff compelled him to leave the water bottle he had bought from the same mall, outside.
"This is an extremely unfair trade practice by not just INOX but all multiplexes across the city. During this instance, after watching the movie, I had a word with the operation manager and asked him to show the policy document which restricts customers from carrying water bottles inside the screen areas. But they had no such document," Gopal submitted before the forum. He added that the restriction was put in place by the management to coerce patrons into buying water bottles at their cafeteria in order to make a quick buck.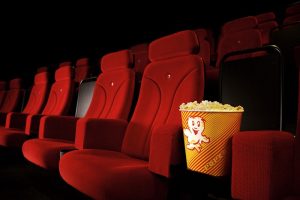 The opposite party, in its written version, denied all allegations and maintained that the reason for not allowing the bottle was purely for security as water can be used as an ingredient in making an explosive. "When a small piece of alkali metals like sodium and potassium are put in water, it would create fire smoke and explosion. There are chances where water and such metals are carried separately and mixed in the theatre causing a huge flame and such type of activity can create a stampede and loss of life and property. It is for that reason we do not allow outside food," said the operations manager of Inox.
He further submitted that they provide an extensive choice of food and beverages and that products are sold in a hygienic, pleasant, clean and air-conditioned environment, which is why the price of each water bottle is fixed at Rs 50.
The issue of excessive pricing was also brought up by the consumer forum that directed theatres in Hyderabad and Secunderabad to sell water bottles only at maximum retail price (MRP) and comply with all directions issued in the case.
"As per the evidence, the water bottle outside the theatre was sold at Rs 20 whereas the opposite party is collecting Rs 50 for the same quantity and quality of the water bottle. Collection of excess amount is illegal and unfair trade practice. Therefore, the opposite party is directed to discontinue the unfair trade practice or restrictive trade practice and not to repeat it again in future," said the consumer forum and ordered that copies of the judgment be sent to each and every theatre.
Phew! Justice still prevails!