Complaints About Air India's In-Flight Food Is On The Decrease
Air India's in-flight food has received the least amount of complaints as compared to other complaints registered by the airline. In all Air India's domestic flights, complaints regarding the quality of food has decreased from 34 to 31 during the previous fiscal year.
Complaints On The Decrease
According to a report submitted to Mahesh Sharma, Minister of State for Civil Aviation, out of 252 complaints registered by the airline in November 2015, only 6 were related to Air India's in-flight catering service. The complaints account for less than three percent of the total number of complaints. With more strict measures to ensure that the quality and the quantity of the food served in flight are of highest degree, Air India's in-flight catering has significantly improved as compared to other airlines in the country.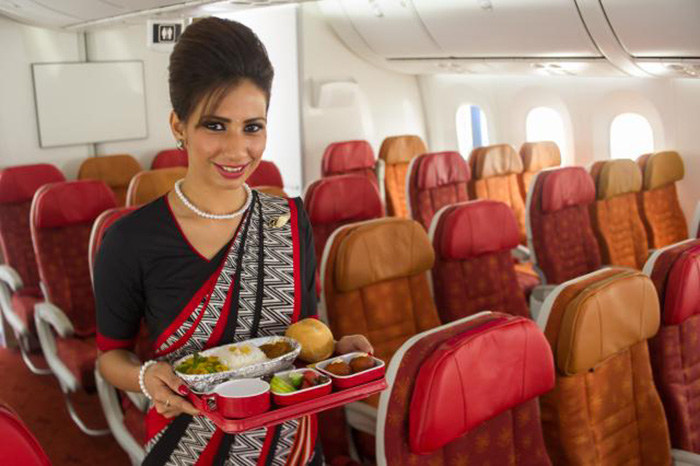 Quality Checks
According to Sharma, surprise meal checks are enforced at the airline's premises to regulate the quality of the food served. Periodic hygiene audits are also strictly carried out to maintain the standard of the highest degree. The minister also noted that the complaints received about the in-flight catering service is strictly adhered to and actions were taken to rectify the situation. Air India has also employed the services of reputed caterers to improve the quality and to offer its customers a unique experience in all its domestic flights.