Come on Chennai, Let's Ordook!
No, it's not a new form of dance or method of eating, it is the latest brand to join the recipe kit family!
Started by three friends in Chennai, Ordook is a growing company with hopes to expand within the city and go further. Anush Rajasekaran (24), Harshitha Ravi (23) and Abishek Chandrasekaran (24) quit their full-time jobs to start this company and they are already doing so well and aren't going to stop anytime soon. In fact, their website, Ordook.com, went live on April 7th and by the time they closed orders on Sunday, the 10th of April, they already had 40 subscribers!
We visited their office-cum-workspace last week and spoke with co-founder Anush Rajasekaran to get more information about their new venture.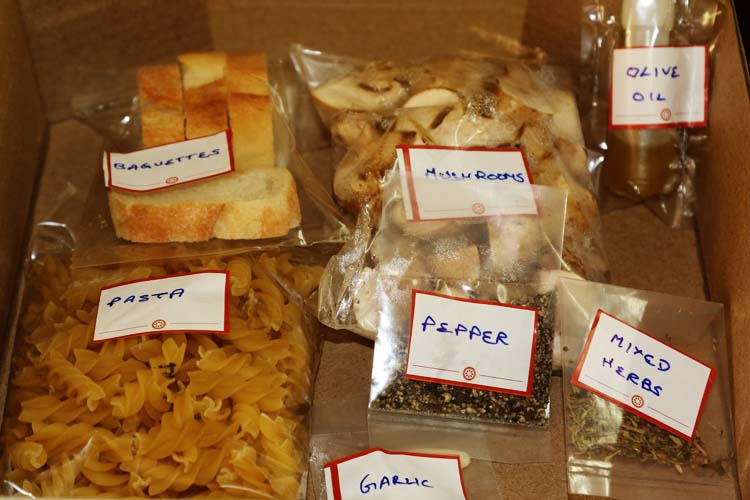 What prompted you to start this company?
Abhishek used to work for an analytic firm before this, so he'd gone and pitched a few ideas to investors in the US. But they weren't interested in those and were the ones who guided us saying that there's so much of this kind of business coming up in the world, it would be a good idea to do something along those lines. They just gave us the start and then we followed it up and looked into the numbers and it seemed like a good idea.
So last year, around November and all three of us quit our jobs and we started putting everything into motion by January 2016.
How did you come up with the name Ordook?
We were thinking of random names, where we wanted to get the word 'chef' in it somehow. Because this concept of ours is pretty new, which not everybody has seen or heard. And our entire idea was that people generally order food, but nobody cooks it by themselves, so we were thinking of Ordook.
How does this work?
So how we work is we don't do a la carte, but our competitors do that, where if you order by 12 today they deliver today. We do a meal package. So you order for a week or 2 weeks and we deliver 2 meals a week. We close orders by Sunday night and we deliver accordingly. We have someone who works with us on the dishes part, he helps us out with the recipes and trying it out before we put it together.
So what we do is we ten recipe kits out on the website every day, out of which 3-5 will be new every week.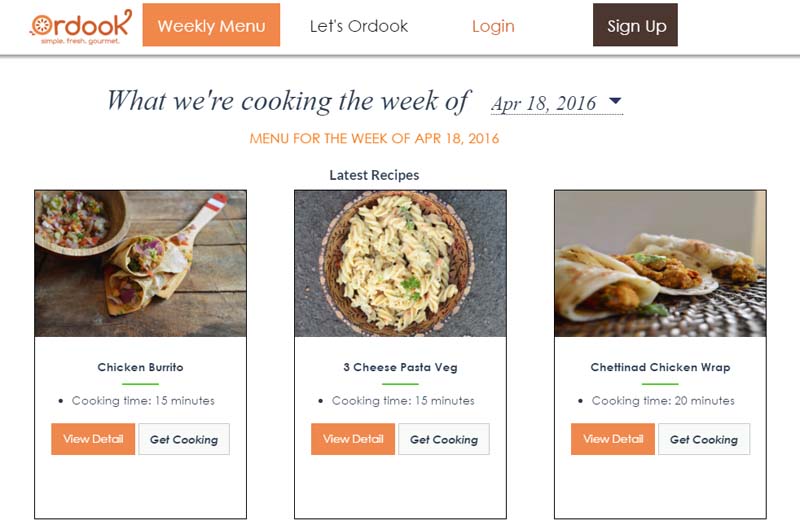 What time do you start work?
We get in at 5:30am, starting with morning deliveries. We have two delivery slots, in the morning and evening from 7 – 9. We do the deliveries ourselves and deliver all over Chennai using scooters, and occasionally cars.
How many deliveries do you make at one time?
I usually deliver 4 boxes, come back and deliver the next four boxes. The maximum I've taken at one go is eight boxes. And because we also have vegetables and meat, we have ice boxes and we layer it with ice and a cloth over it before we put the box in. So that till we deliver it, the food stays fresh. And as soon as we deliver, we ask them to refrigerate it.
On the first day, we did 26 deliveries in total, counting morning and evening together. Since we go by subscribers, the first week alone got us 40 signing up for the boxes.
Walk me through the subscription process.
We launched our website on Thursday (April 7th) and by Sunday we had 40 subscribers. When you visit our site, look at our weekly menu and what we're doing that week and if you like it, you click the "Let's Ordook" button and there is a 2 or 4 meal plan. The two meal plan is for one week and the 4 meal plan is for 2 two weeks. And each box serves two people.
You pick which days you want which boxes to be delivered and select a time slot and we'll deliver it then.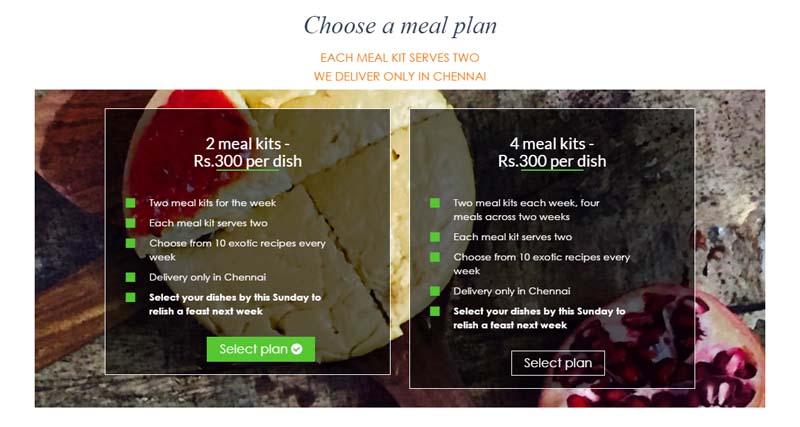 It's a lot of work for 3 people!
Well, as soon as deliveries start, we don't have any work here at the office. And everything we keep prepared for the next day or the next boxes in advance. At least for now, that's how we work.
Right now, how far have you gone in the city?
The furthest we've gone is past the airport, a place called Pammal (which is in the Kancheepuram district and 3.5 kilometers from the airport).
How long does it take you to get these deliveries done?
It depends, because morning slots are way easier for us because yesterday I had to deliveries in Adyar, Thiruvanmayur, come back and then a few in RA Puram, Abhiramapuram. I started out at 7am and I was back here by 8:15am. Having empty roads makes much more sense to do deliveries in the morning.
We also offer this option wherein we deliver both boxes for the week at the same time. So lots of people have actually done that. And that makes it easier for us as well because it cuts down the number of deliveries.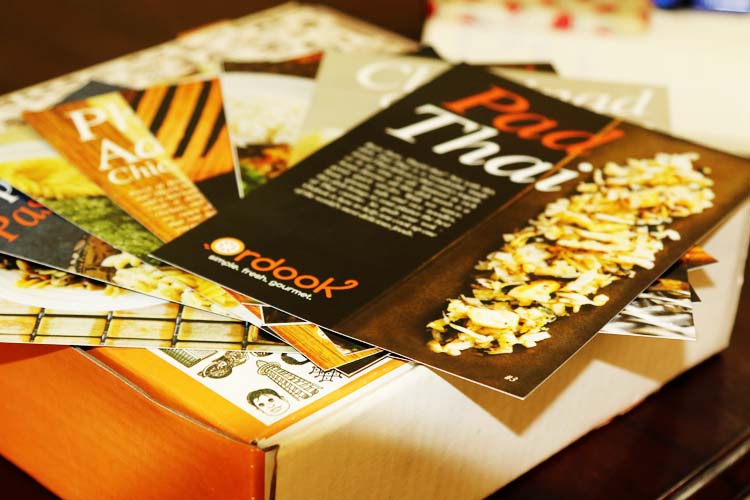 Ordook might be new and they might be young, but they're determined and they are passionate about what they do, so there's no doubt that these guys are going to go the distance. Sign up and subscribe to Ordook today, let us know how your experience goes!